1.
A four-pack of cat pens complete with paws-tail-and-catbutt caps for all your odes to the furball that LOVES to take a nap on your notebook while you're trying to use it.
2.
Or a six-pack of pens with Entire Cat caps that'll prevent your ink from drying out like their Fuzzy Plastic lives depend on it.
3.
An assortment of rainbow highlighter pens so you can categorize the information you need to remember by color. "Oh, I remember the name of that poem; I highlighted it in blue, because reading it made me miserable!"
4.
A six-piece set of professional-grade pens with assorted nib sizes to make a round of connect-the-dots into a precision-based affair.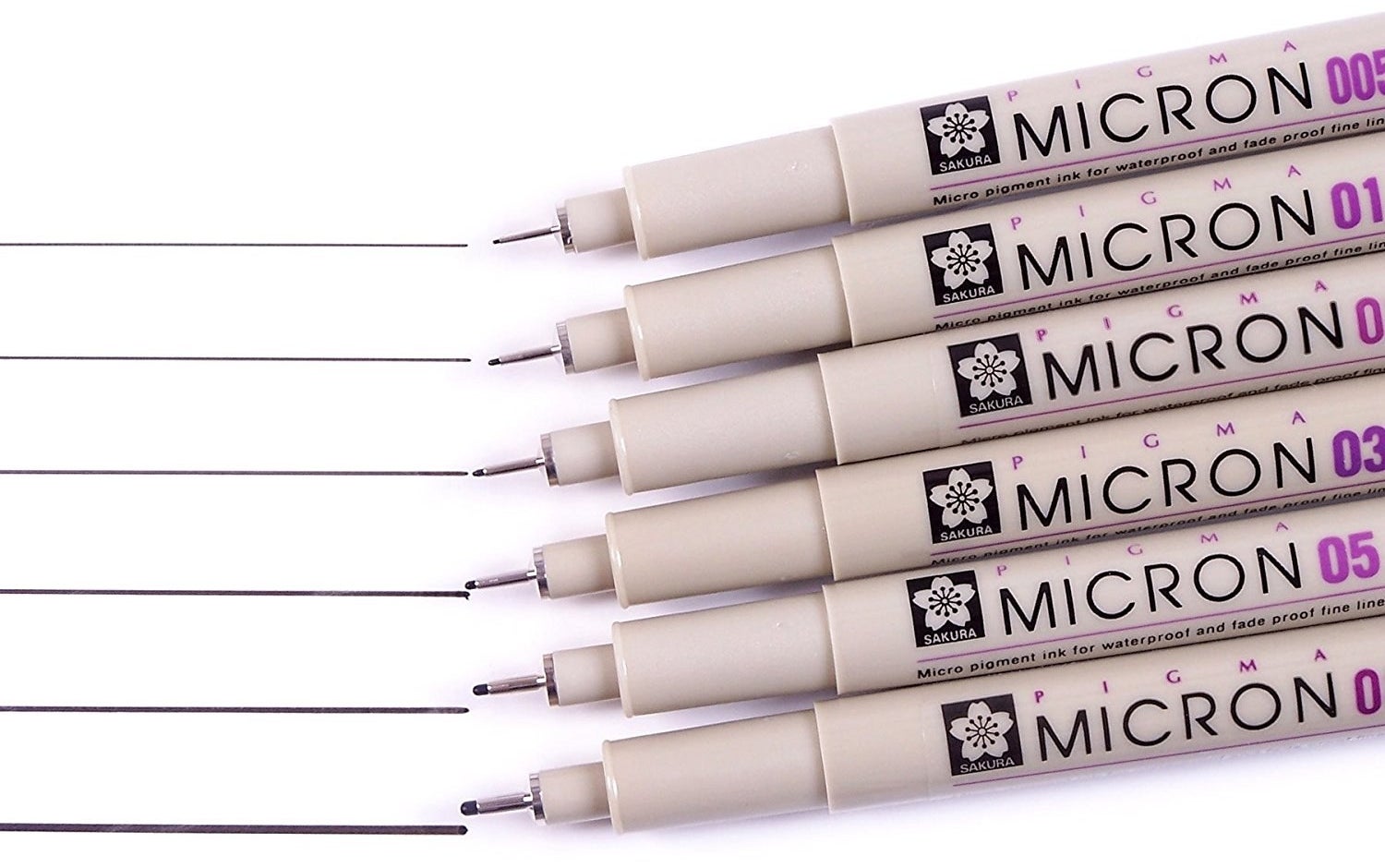 5.
A quill dip pen that'll be the perfect choice for all those fancy documents you sign, like the receipt for that bag of chips you bought from a gas station.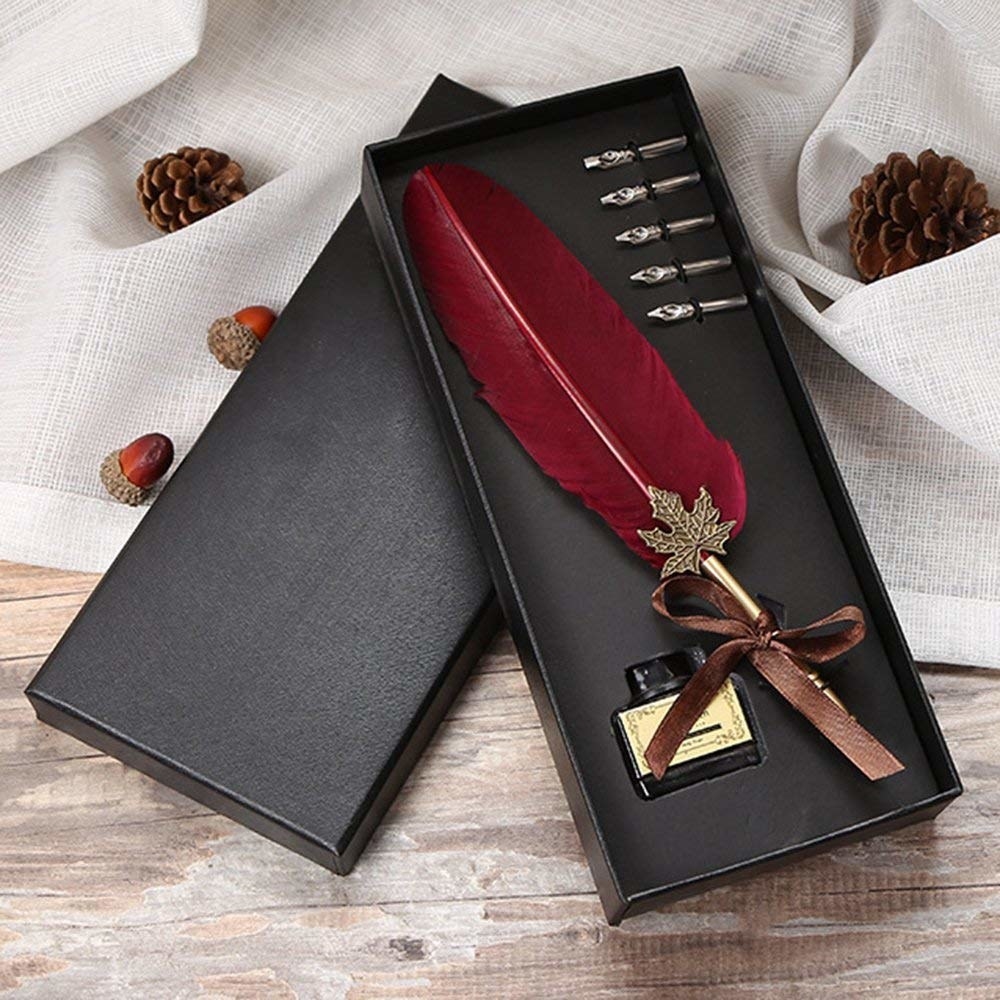 6.
An 80-color gel pen set that comes with a refill for each color, because the bliss of finishing a coloring book is a joy you cannot deprive yourself of.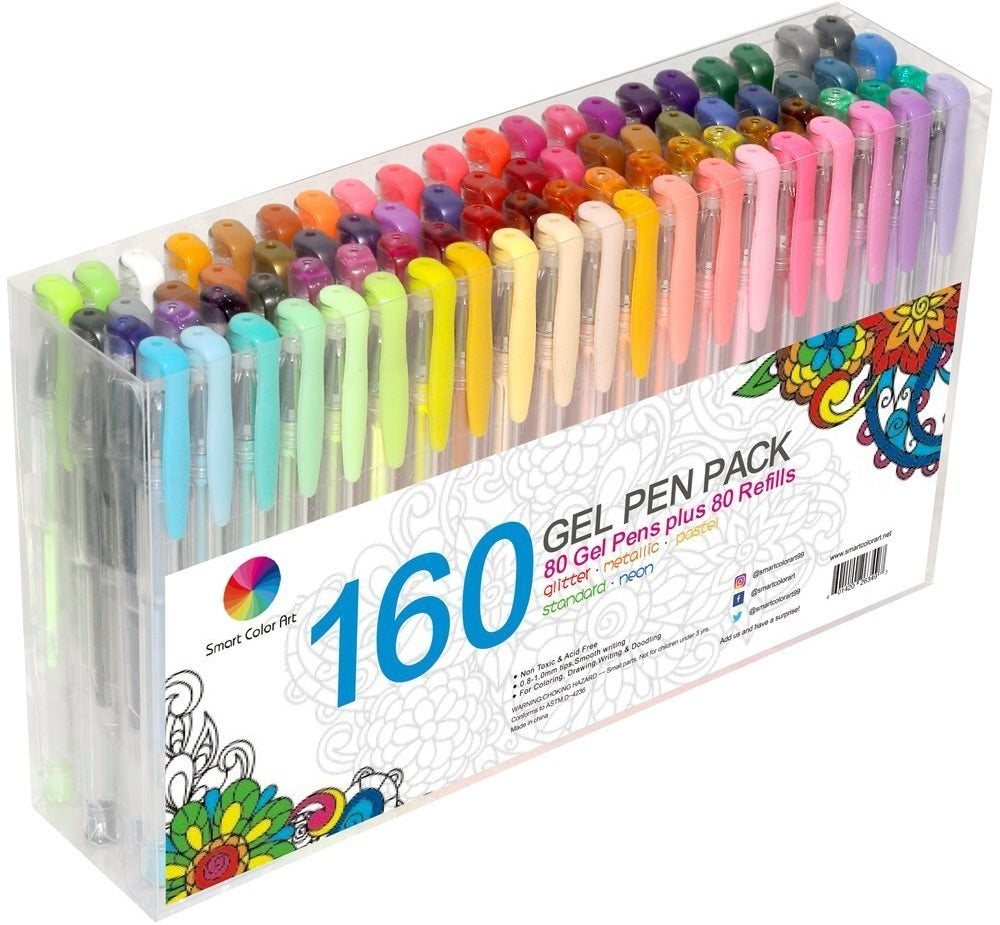 7.
Or a 108-color set of gel pens so you can tell your inner child, "Don't worry, little baby, we made it."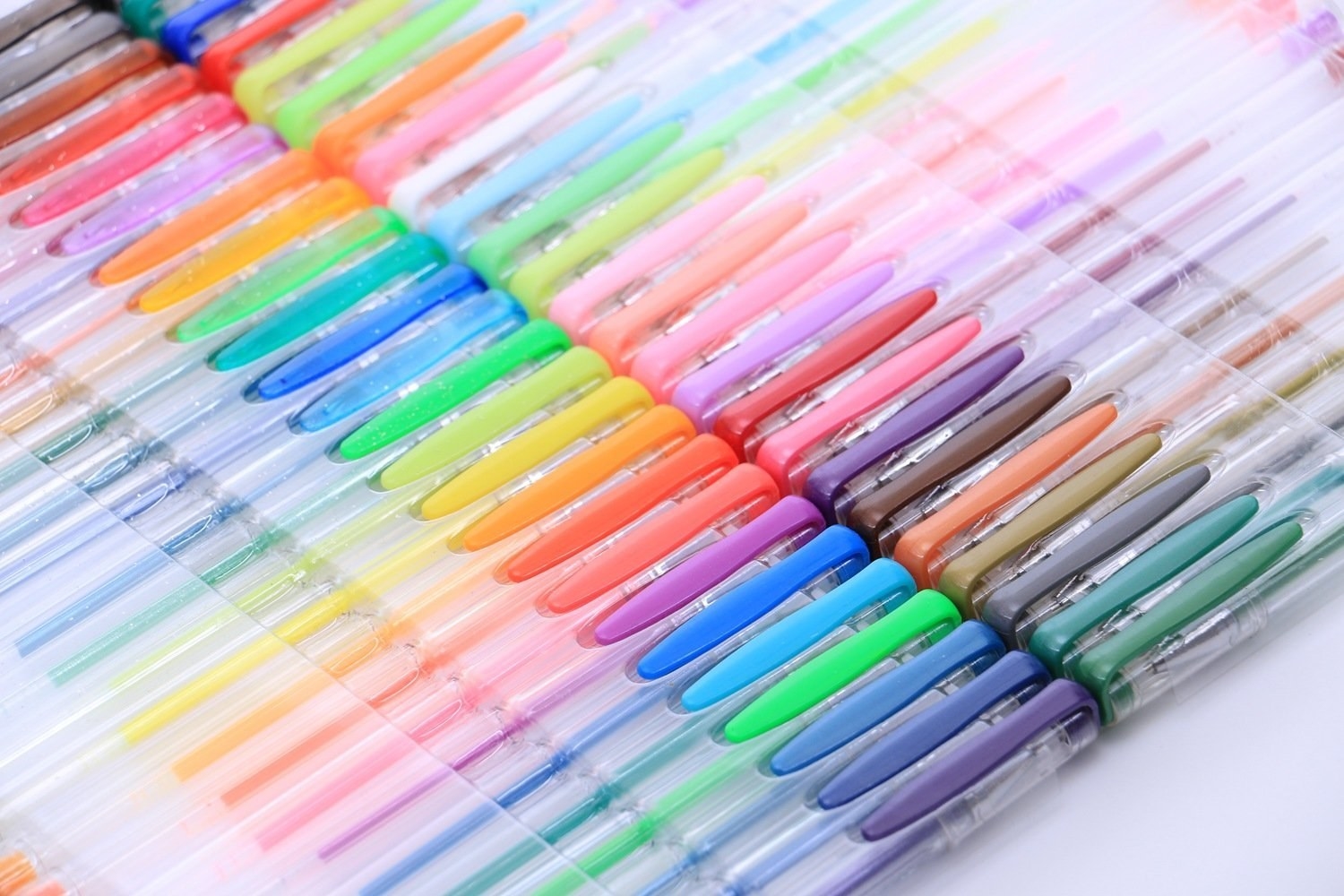 8.
A pair of stylus pens with replaceable tips that'll let you bring cursive (the handwriting you were forced to learn) into the ~digital age~.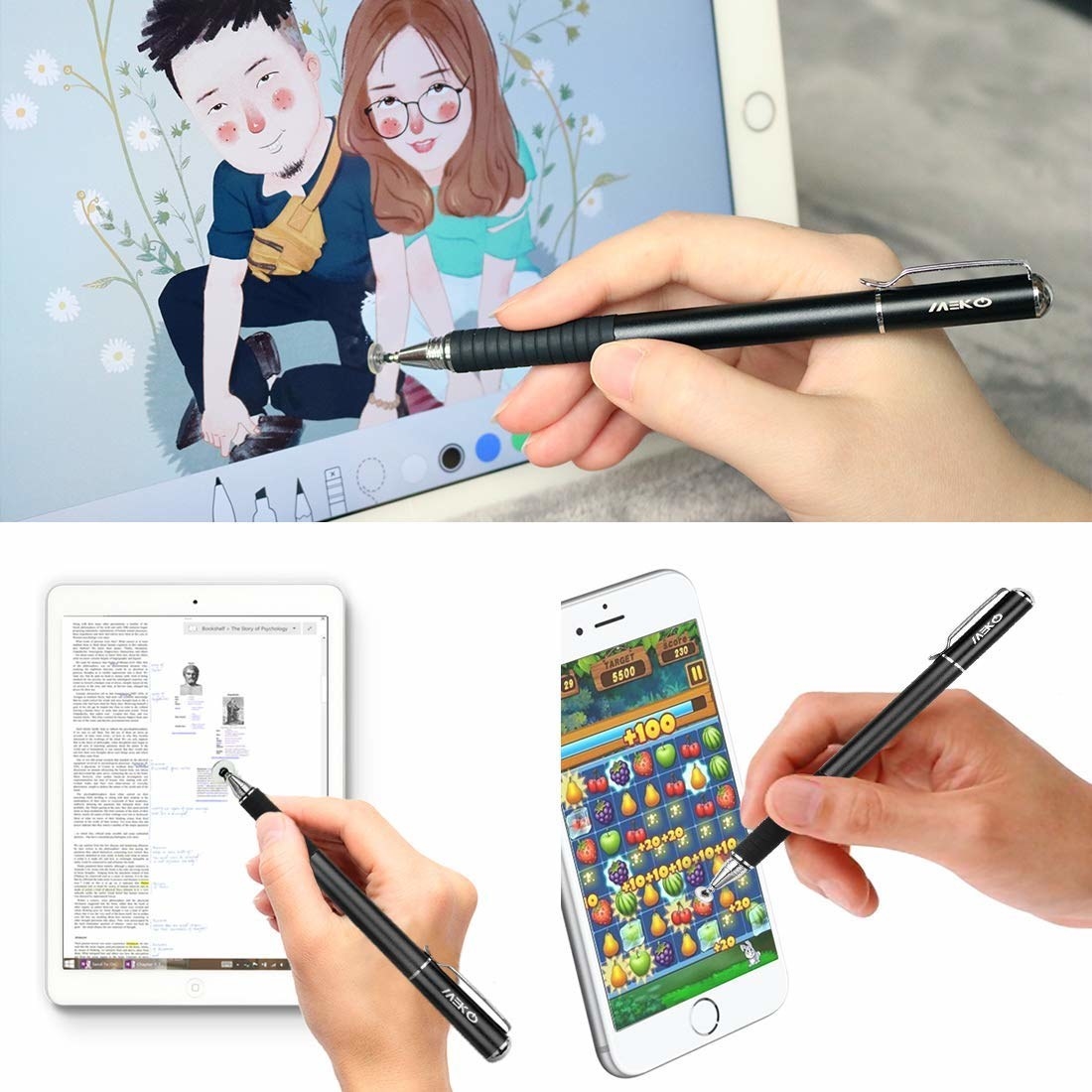 9.
A disappearing-ink pen set with built-in UV lights for all the Aspiring Spy Kids who weren't lucky enough to have Antonio Banderas as a father.
10.
A space pen that can write in Zero Gravity, because you'll be damned if you ever walk on the moon without writing something cool on a crater.
11.
Or a tactical and survivalist pen to prepare you for all the unforeseeable challenges of existence while still providing you with the tool you need to sketch a picture of your dog.
12.
A fountain pen gift set that's modern, clean, and architecturally savvy, just like you when you tour your mom around the Big City you moved to.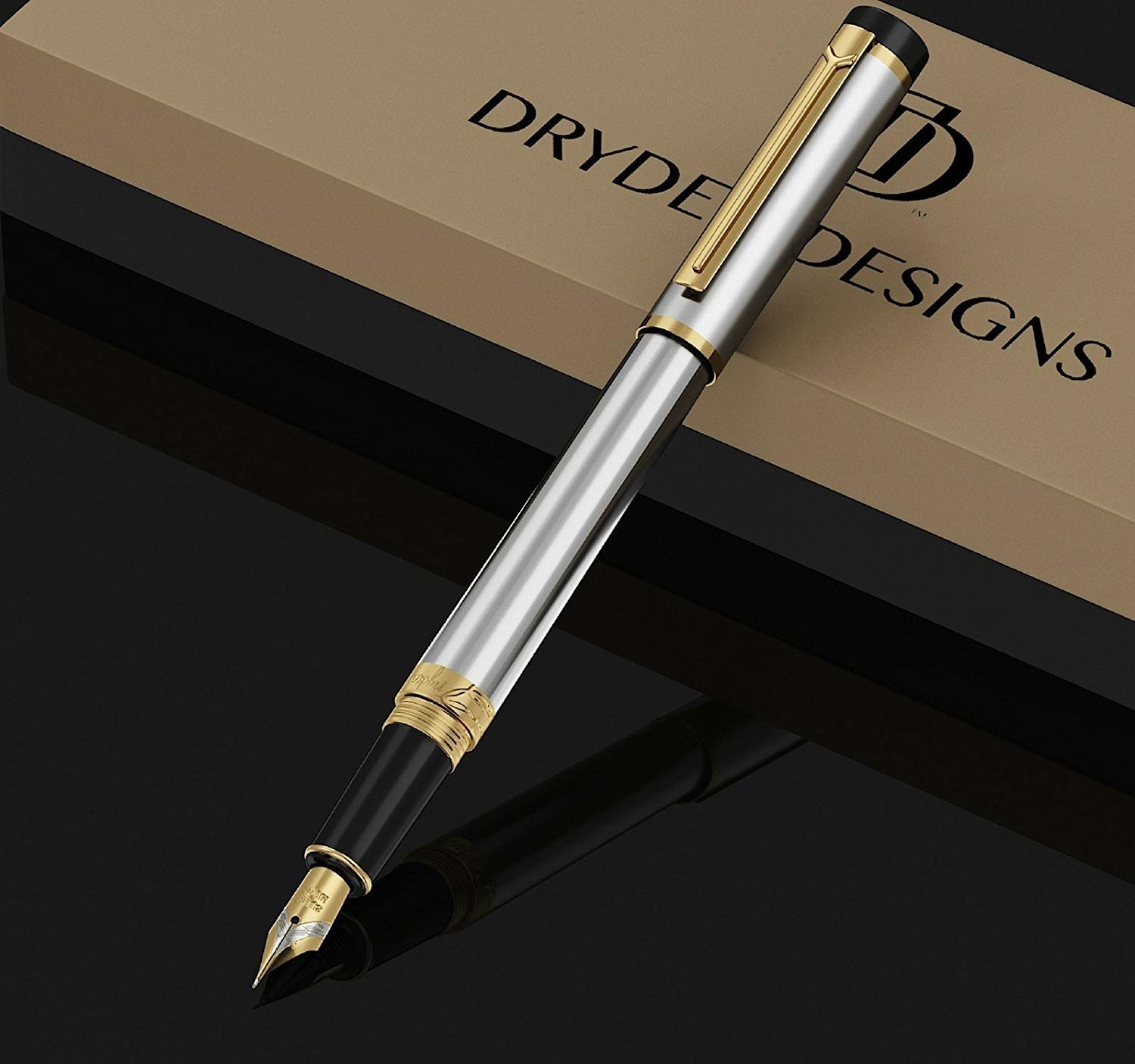 13.
A 10-color wallet set of fine-tipped hexagonal pens that marry precision with comfort, perfect for taking detailed and colorful notes about the dream you had last night.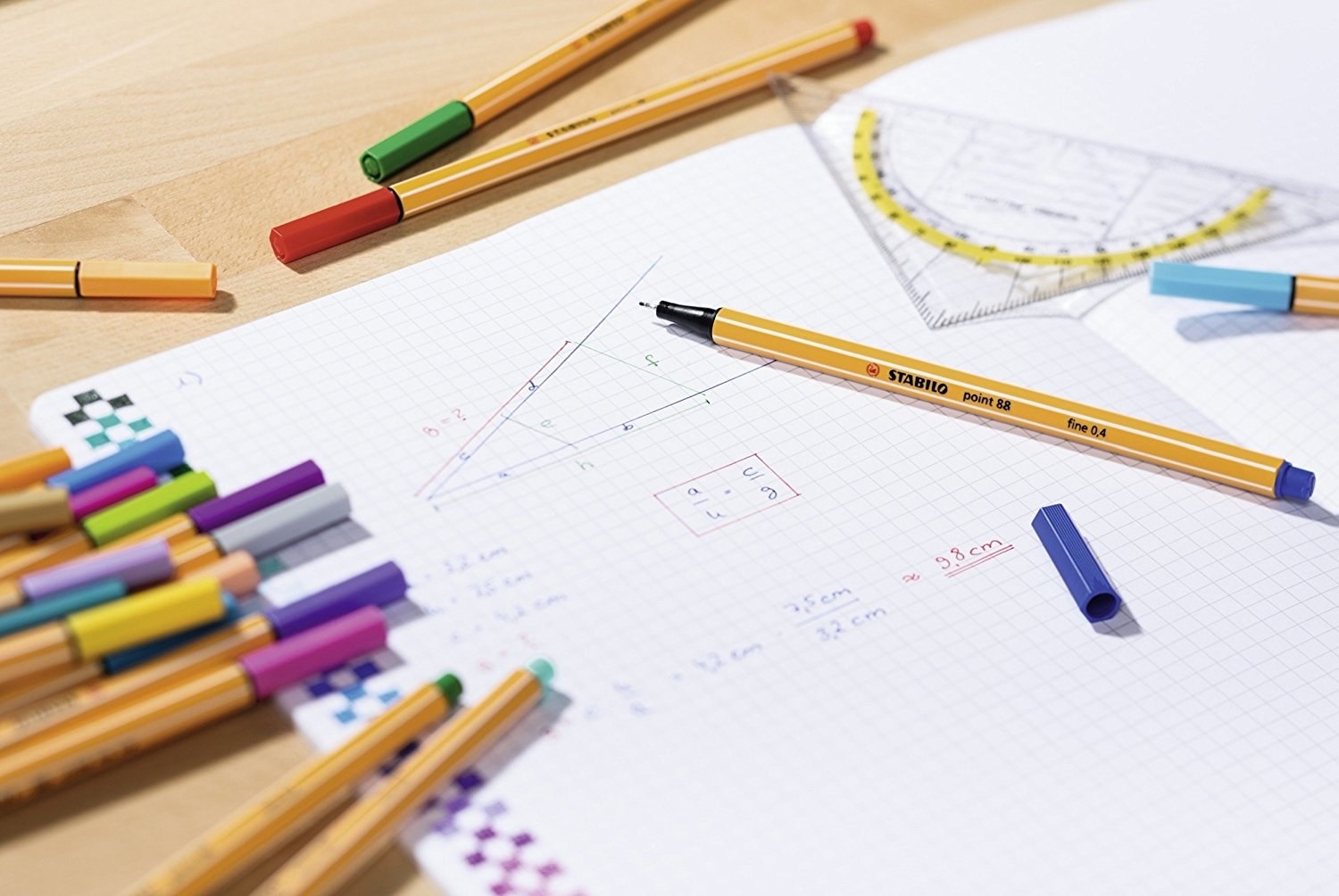 14.
Or a 20-color retractable gel pen set for anyone who wants to add a bit of pizazz to their doodles or bullet journals then hear the satisfying click of a pen to complete the experience.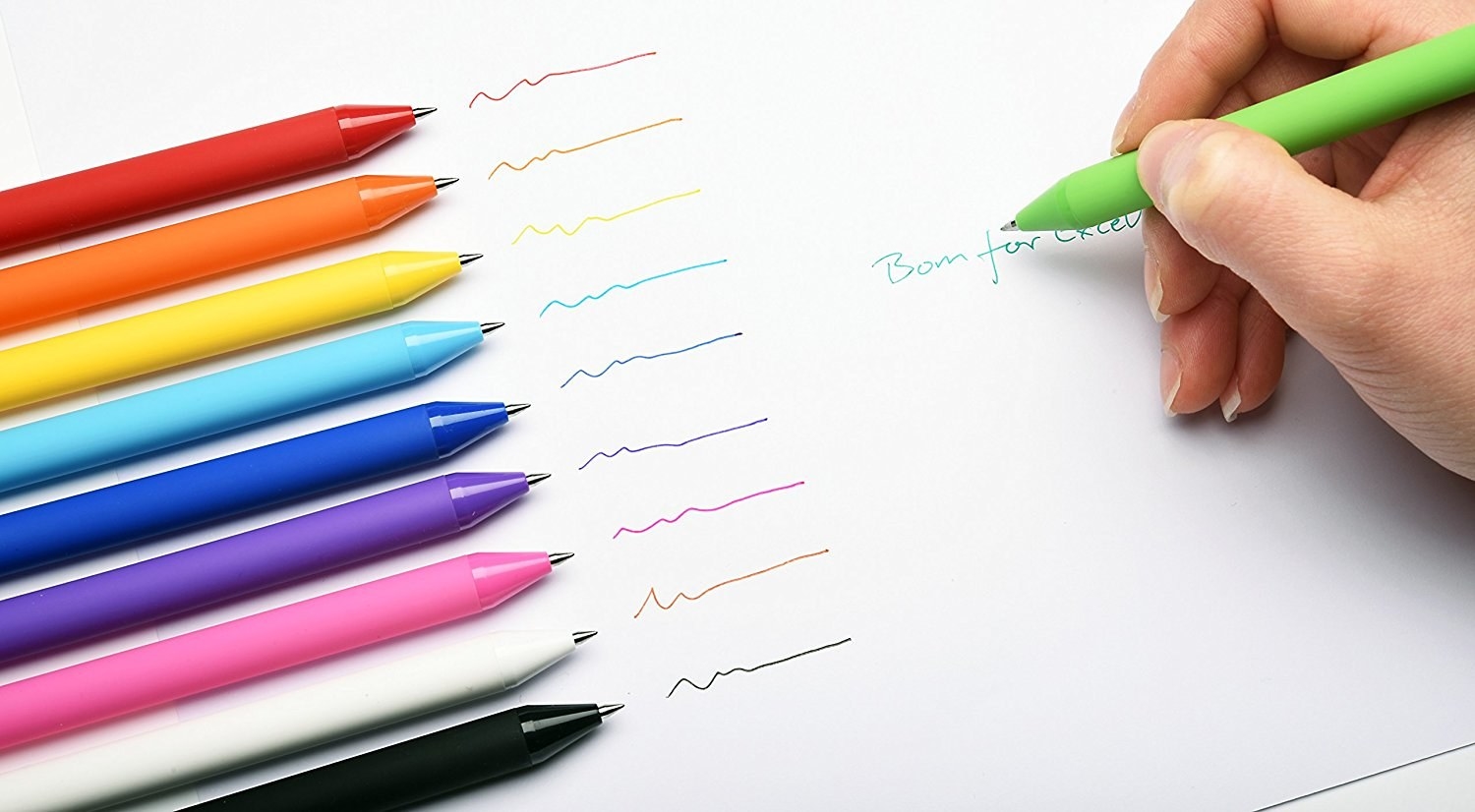 15.
A soft and hard-tip calligraphy pen duo to add ornate lettering to all your to-do lists. "Buy avocados and forget about your ex-boyfriend, you princess."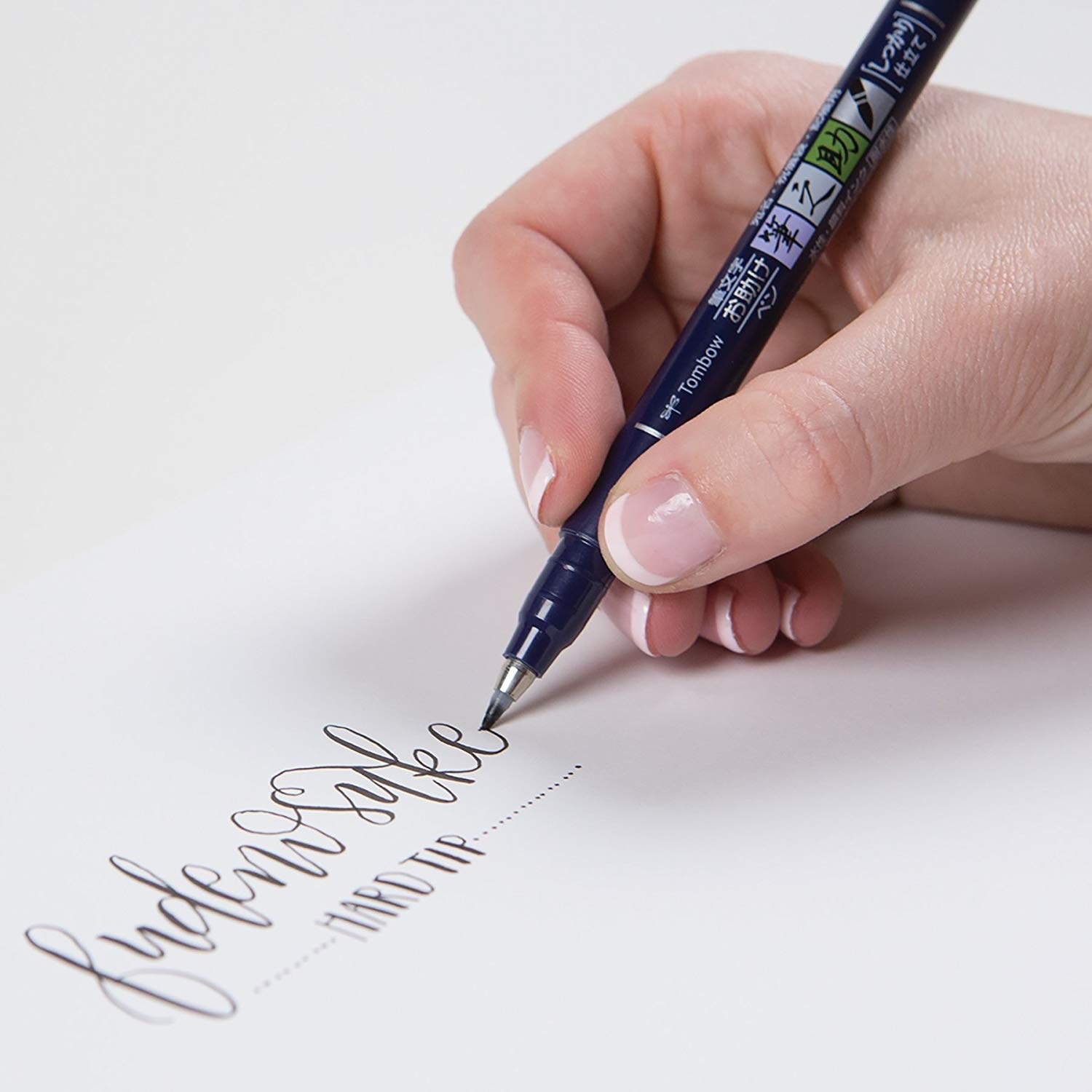 16.
A six-pack of watercolor brush pens you can use to achieve your rightful place as the next Vincent van Gogh, or maybe paint a nice sunset behind a hand-turkey.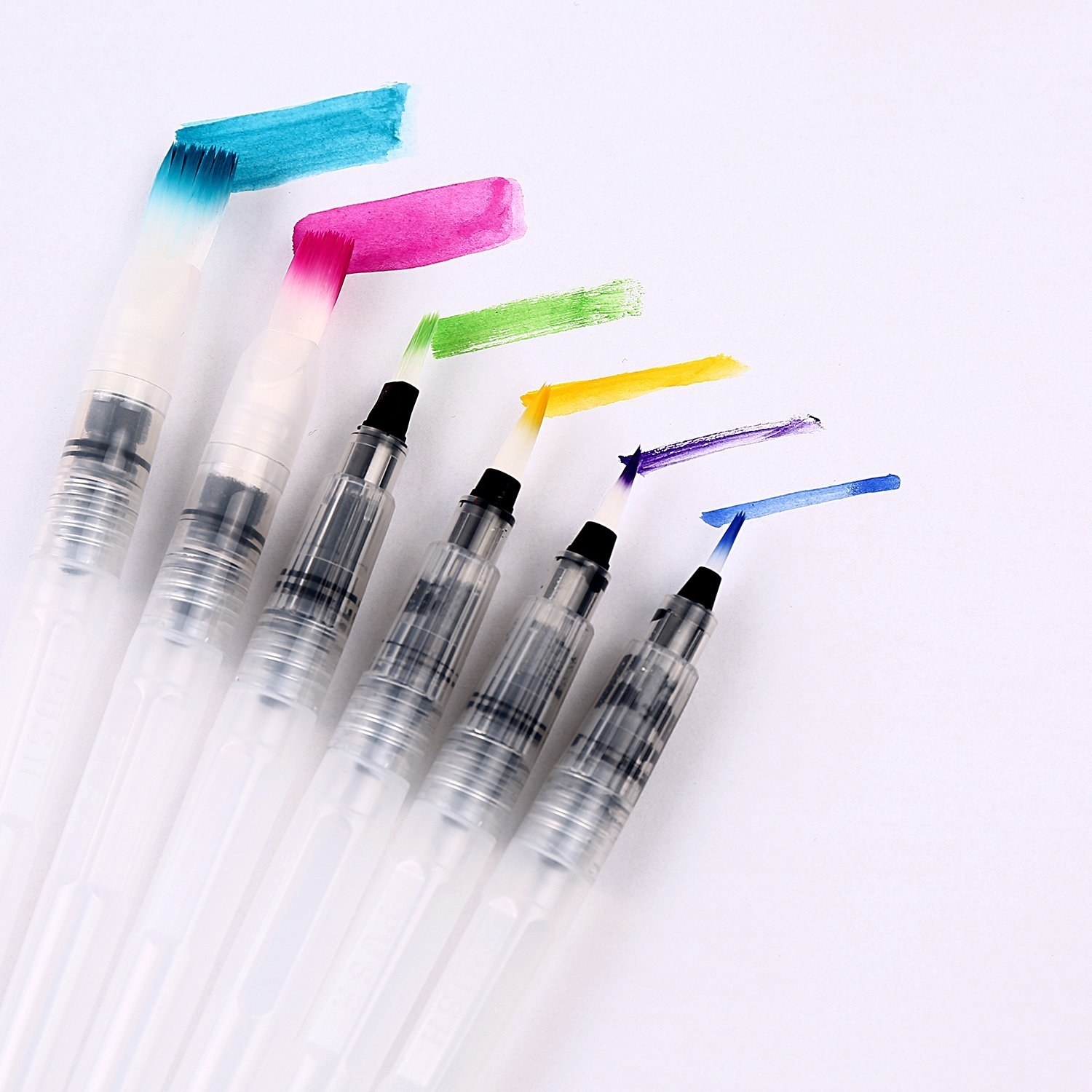 17.
And a pack of 50 (or so) misprinted pens so you always have a backup to hand over when someone tries to ~borrow~ your Favorite Pen.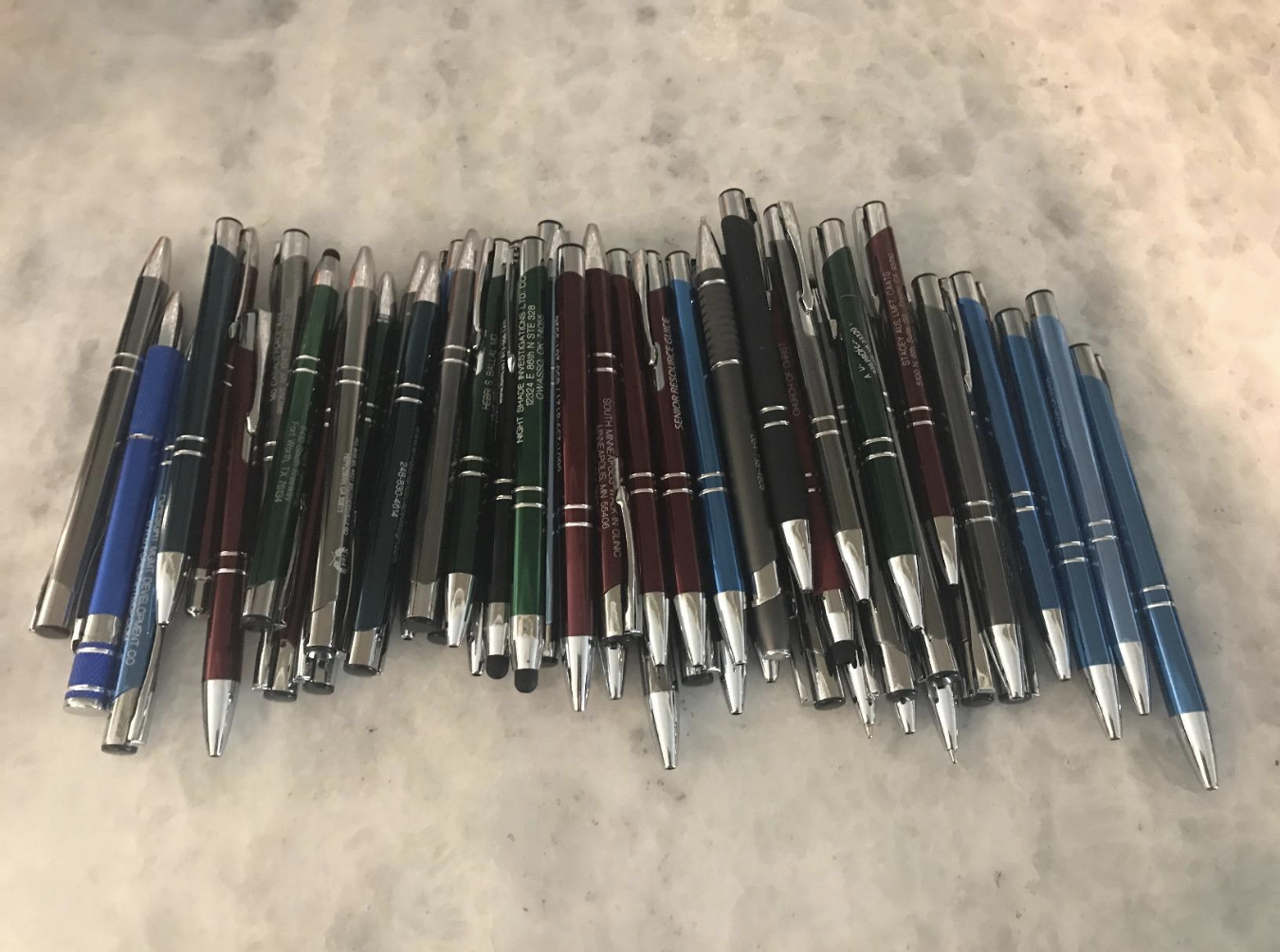 Oh, is this the pen you wanted to borrow?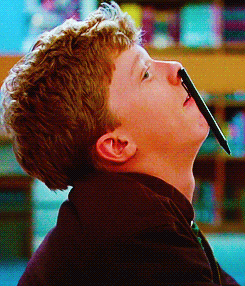 You've got to search for the right writing utensil like your life de~pen~ds on it:
– 24 Next-Level Pens For Anyone Who Loves Office Supplies
– 317 Bullet Journal Ideas For Literally Every Occasion
– 26 School Supplies Under $10 That Are Actually Worth Your Money
Shopping for something specific? Check out Angle News Reviews to find the best things for every budget!