1.
Hang a shelf with hooks on the bottom to keep your favorite jewelry nice and organized. It'll save you on those late mornings when you need to grab a necklace and go but don't have the time to untangle a tumbleweed of chains.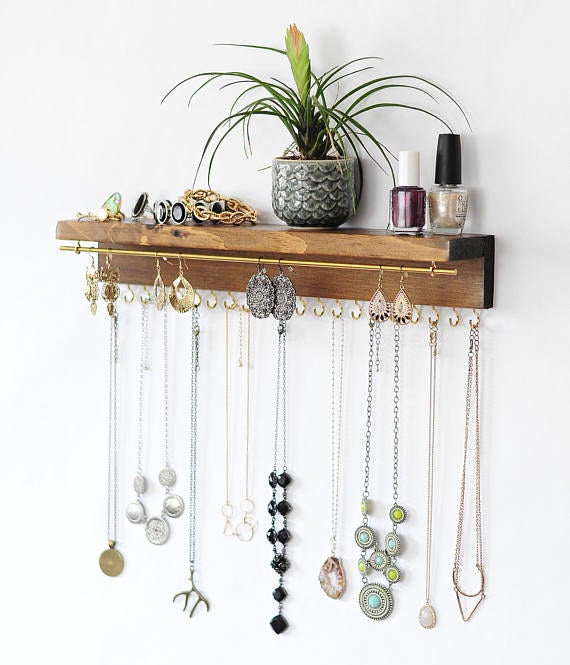 2.
If you have minimal closet space, add a clothing rack so you have extra room (and easy access) to hang your frequently worn jackets and shirts — you know, because who actually wears *everything* in their wardrobe?!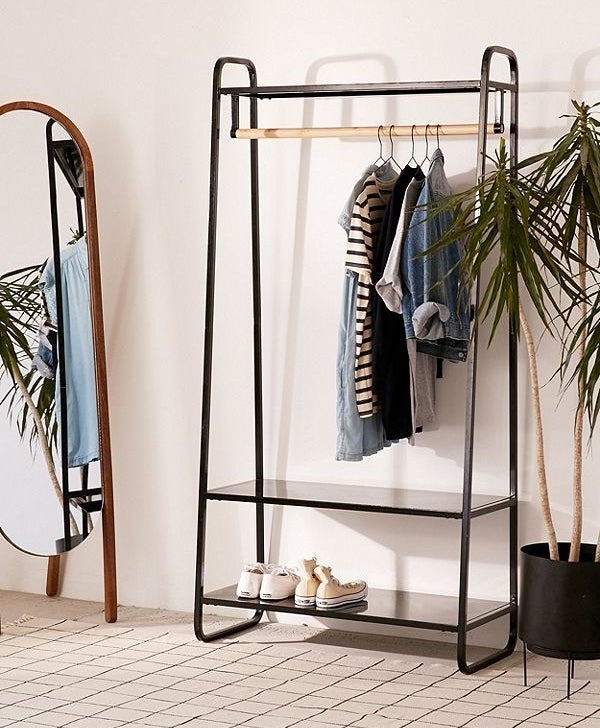 3.
Put some cute, see-through containers on the clothing rack shelving or in your closet to give you extra storage that's not boring plastic boxes.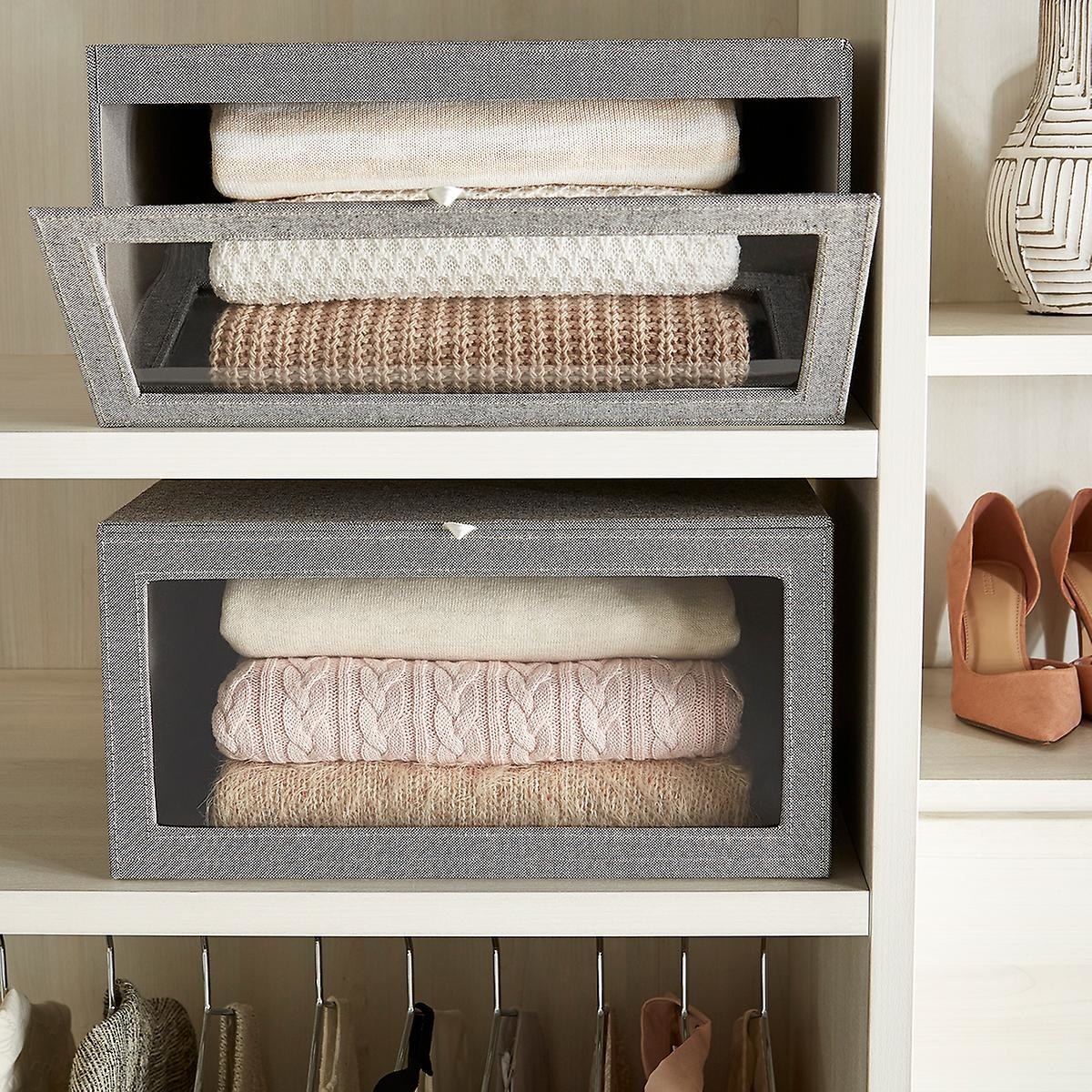 4.
And if there isn't enough room on your floor for a standing rack, you can hang an actual branch (!!!) from the ceiling. It's cute and functional, and I don't think there's anything that tops that combo.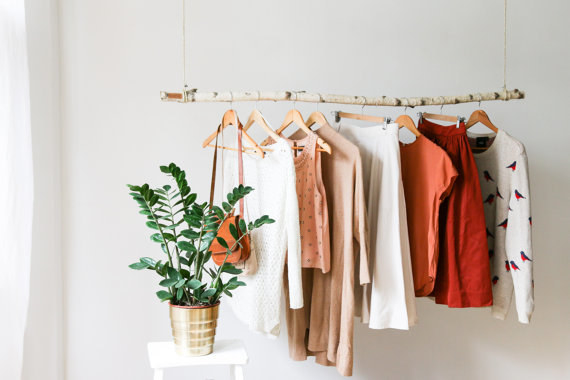 5.
Recycle the cake stand that you never use (Baking? I don't know her) and place your best perfumes and other beauty products on it for easy access.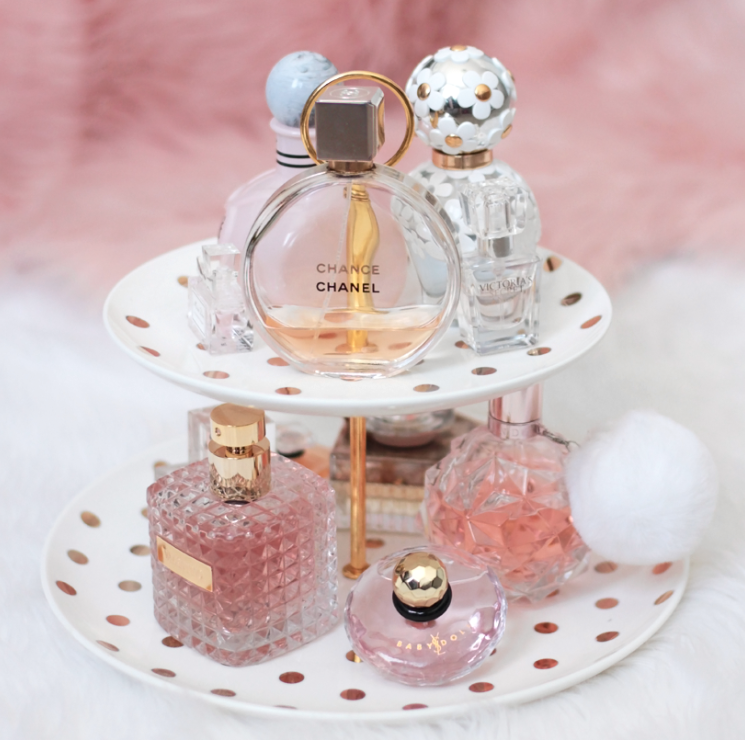 6.
Don't settle for regular plastic bins when you could be storing miscellaneous things in an elephant basket (I am DEAD at this), *OR* using it as a plant holder.
7.
Ditch the flimsy metal rack you still have from your college dorm and upgrade to an over-the-toilet cabinet. Your bathroom will look way more put together, and your products won't all tumble down with one accidental bump.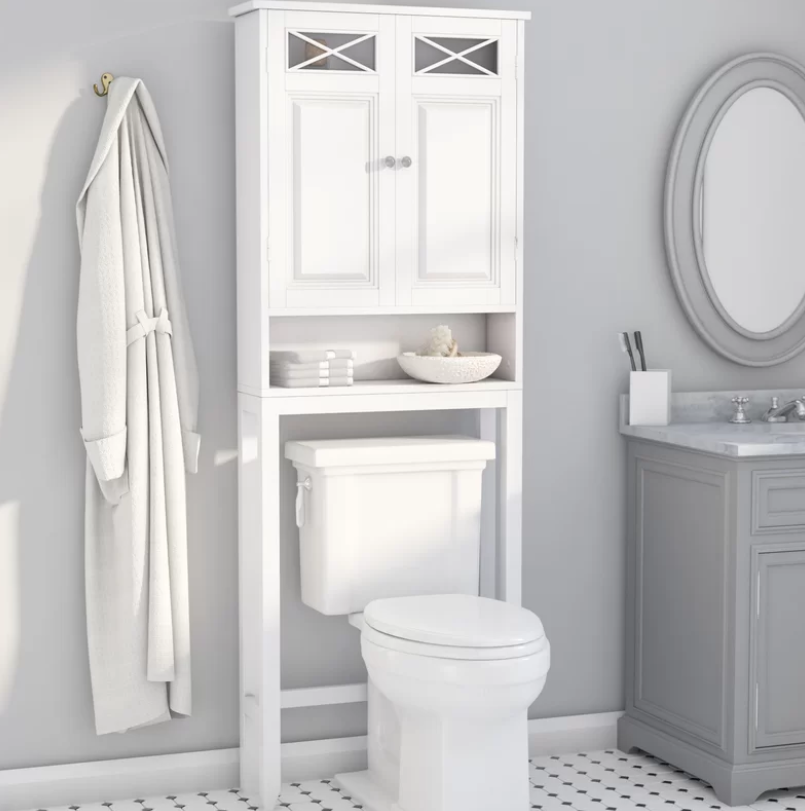 8.
And if you want to save your cabinet space for other bath essentials, use a narrow basket for holding toilet paper — or that random clutter you hate leaving out on your countertops!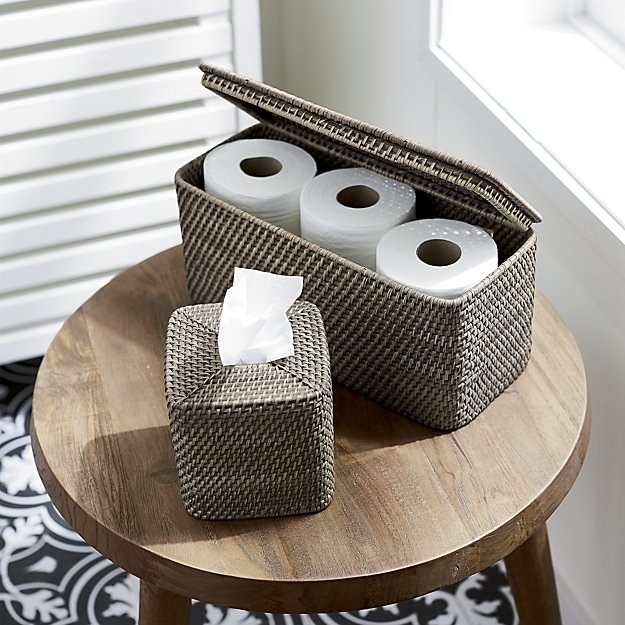 9.
Stylishly display your hand towels and washcloths with a wall-mounted rack.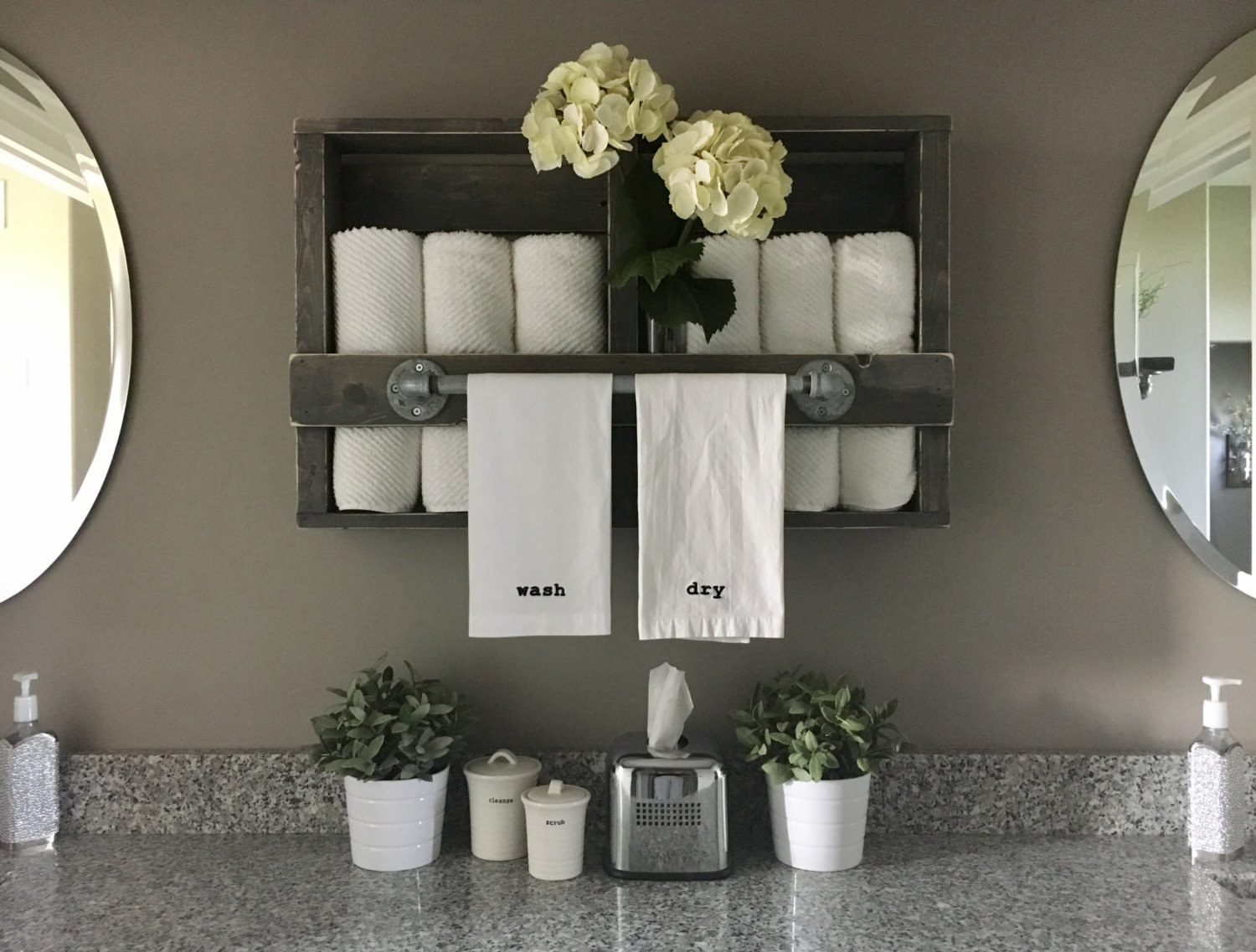 10.
Utilize 👏 those 👏 closet 👏 doors 👏 by hanging a modular organizer. The different pocket shapes and sizes will help you find a place for a variety of things — like jewelry, shoes, belts, and so on.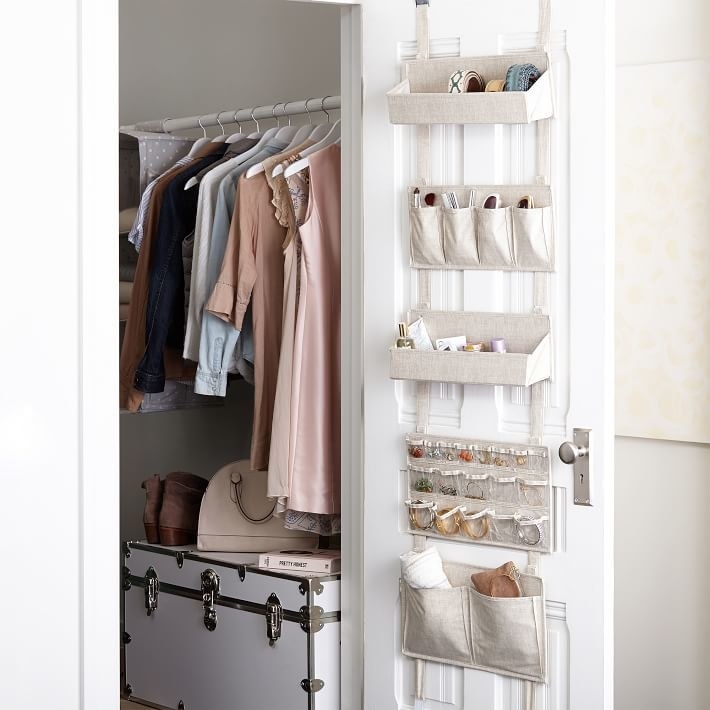 11.
Try your hand at a DIY project that'll give you trendy kitchen storage and have all your guests asking how they can do it in their own house.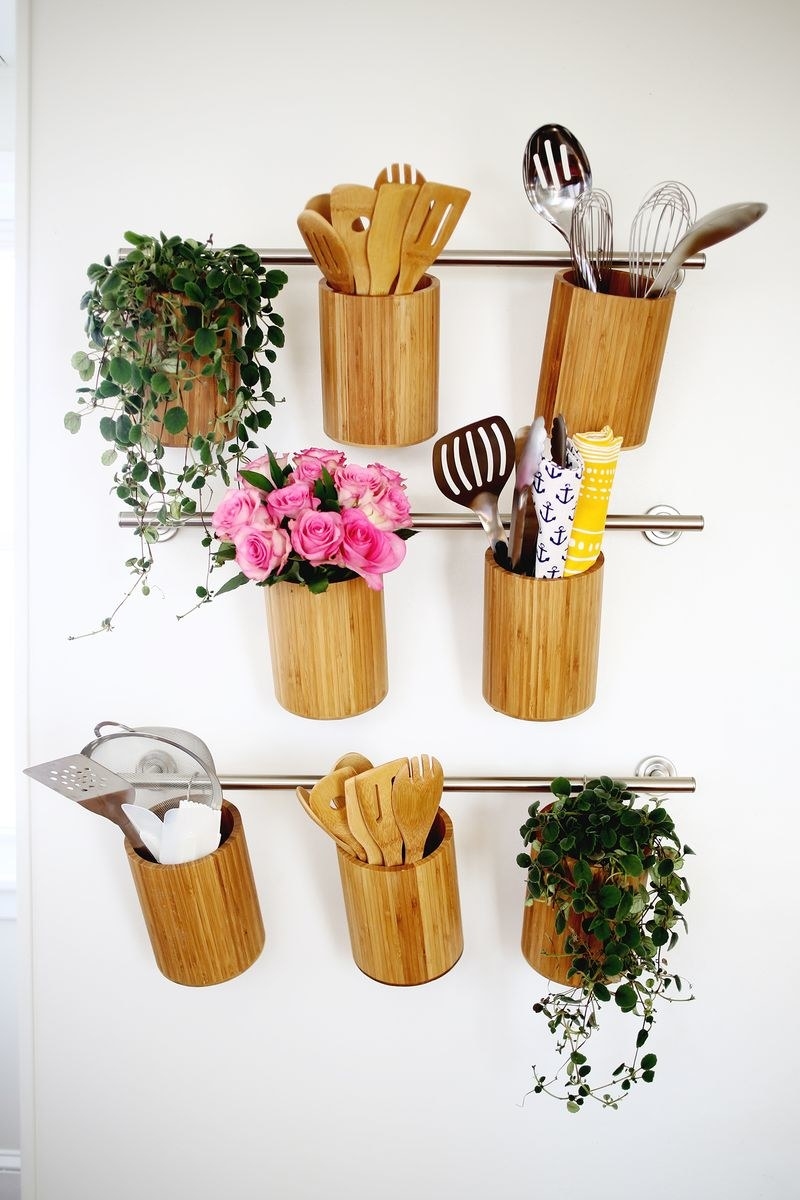 12.
And if your kitchen is on the smaller side, try a magnetic rack that simply sticks onto the side of your fridge. It might just be your solution for your infamous cluttered junk drawer.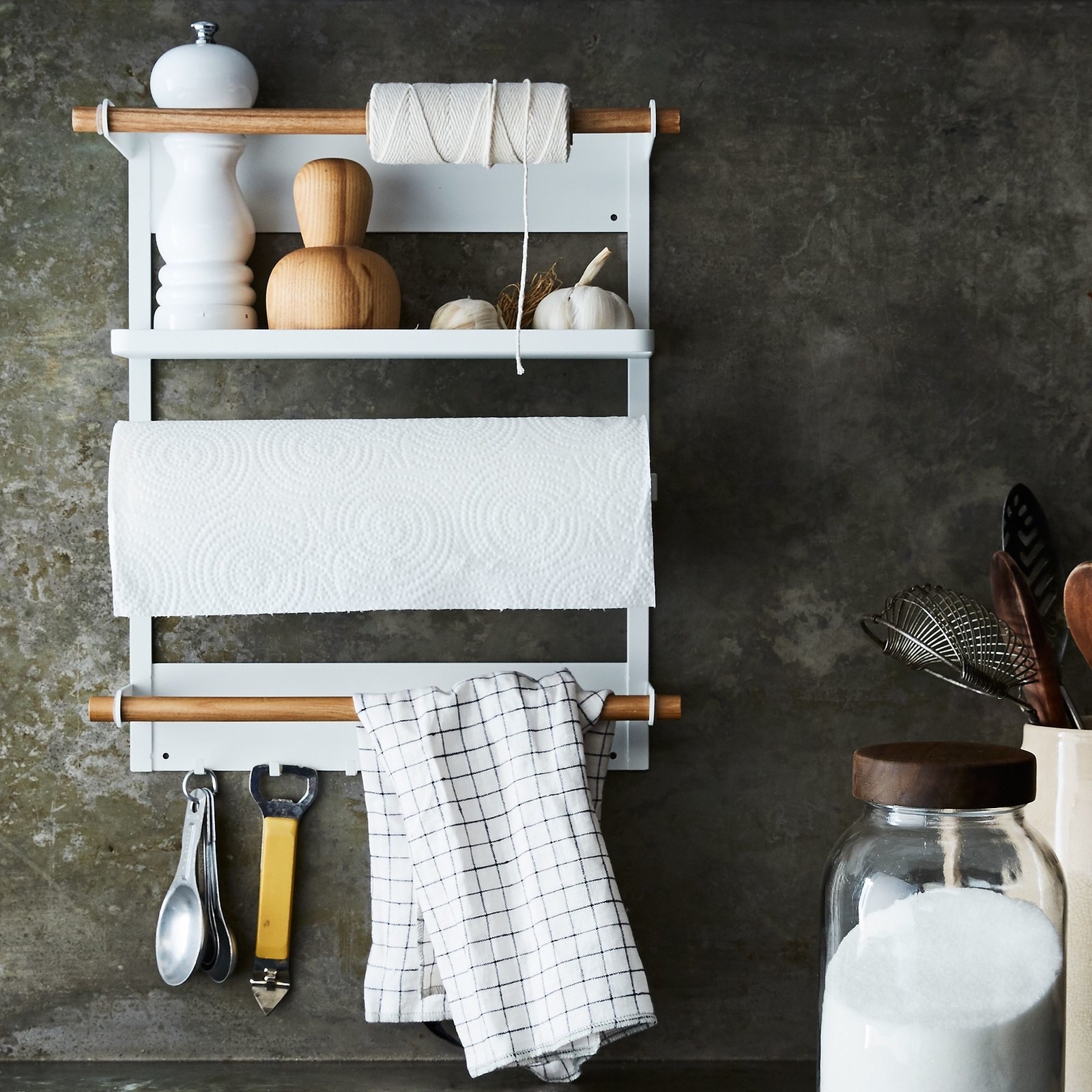 13.
Find a new home for your coffee mugs (that wind up taking up so much important kitchen space!) by hanging a rustic wood shelf with hooks.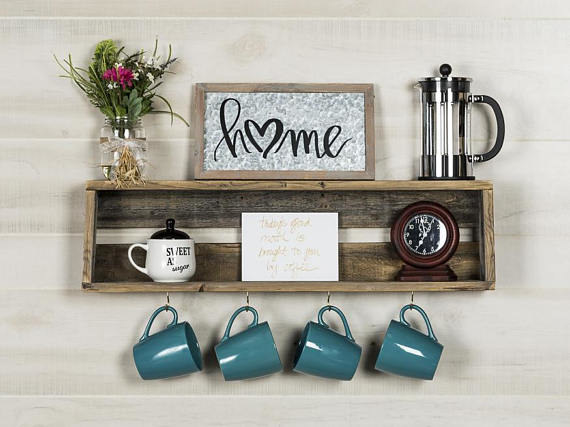 14.
Speaking of caffeine, create a fun coffee station using a simple floor cabinet. You can use the shelves for extra mugs, coffee grounds, and other cooking items.
15.
Give your living room some more seating with an ottoman that *doubles* as bonus storage; two things which we could all use a little more of.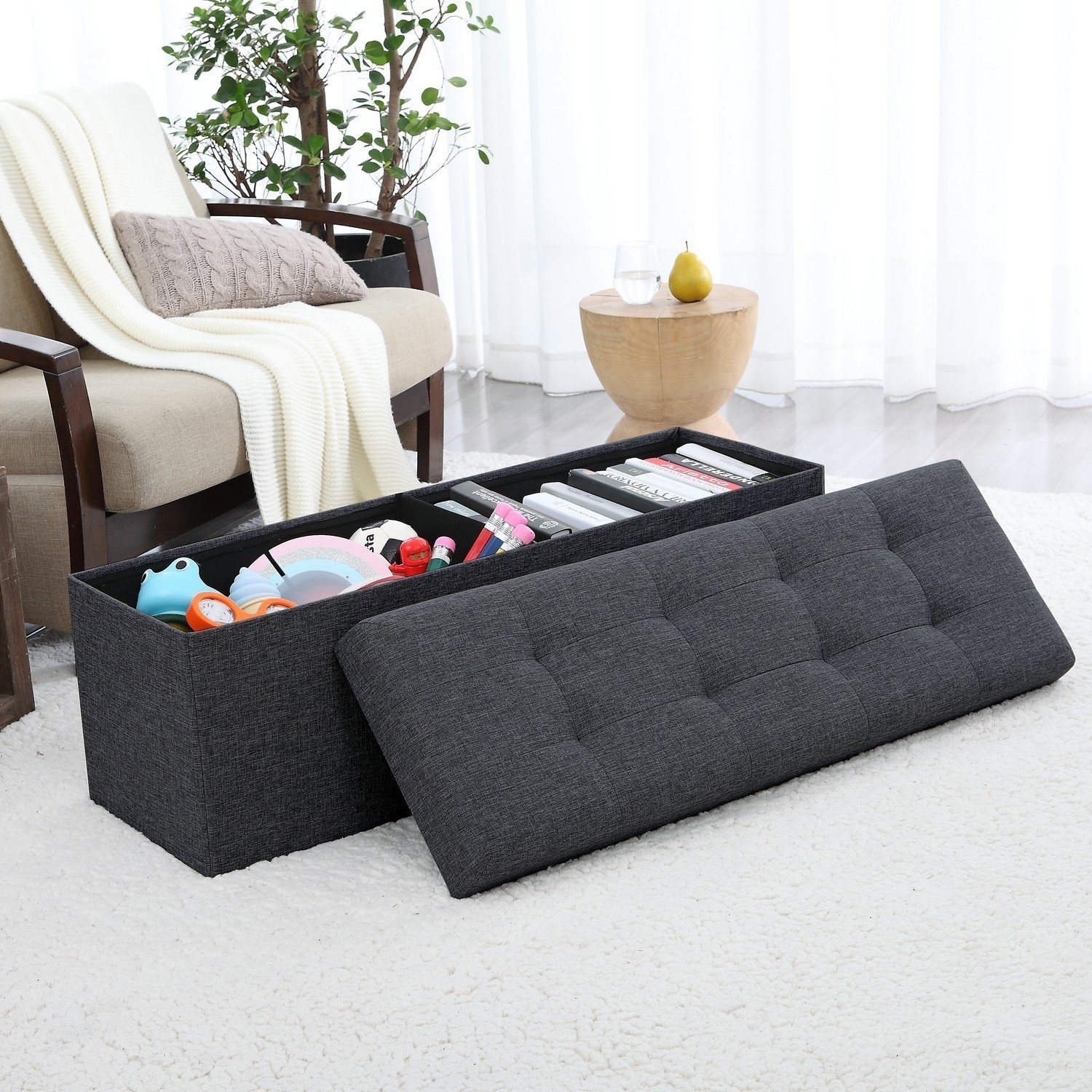 16.
Style up your countertops by adding a geometric wine rack to reduce clutter and make your kitchen chic as hell.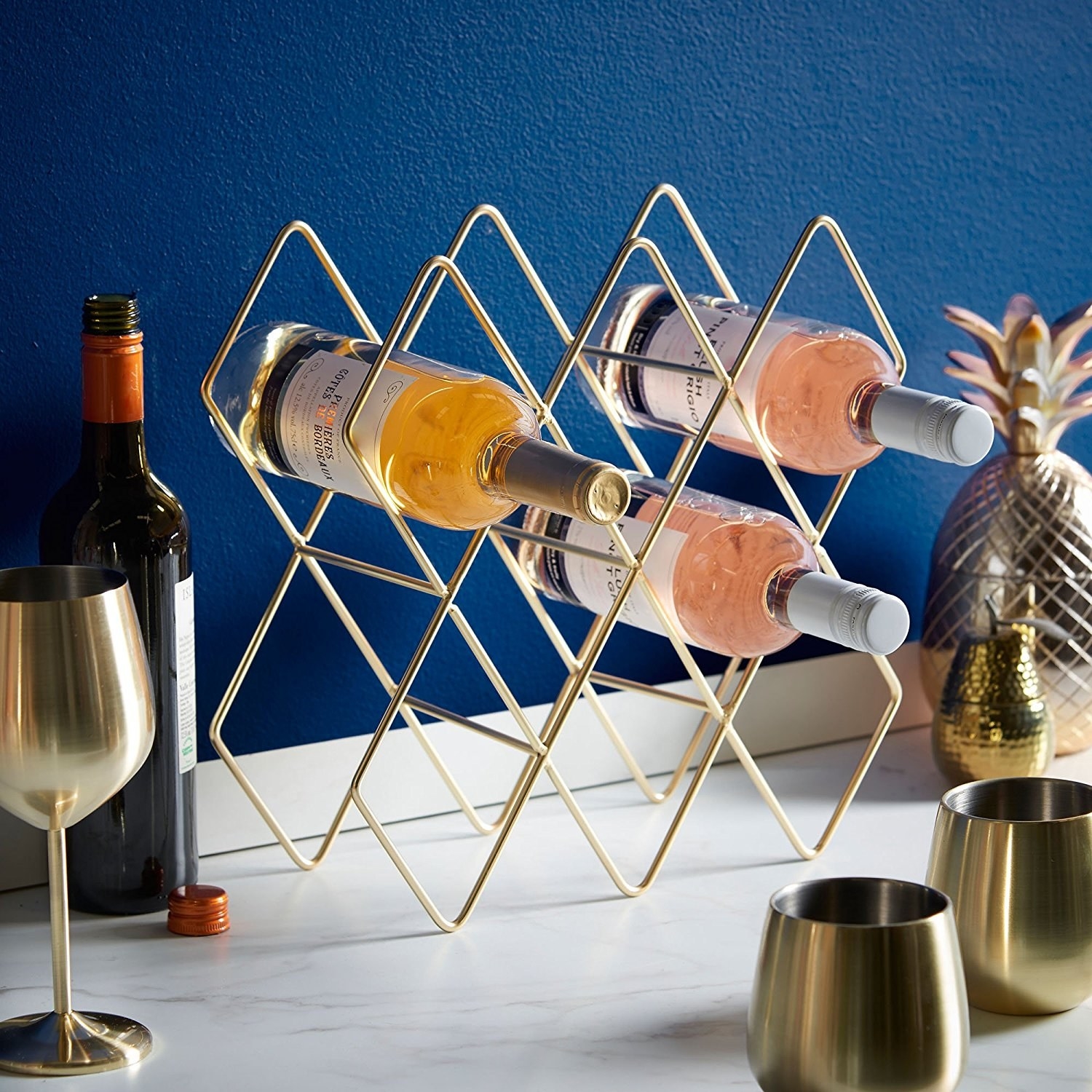 17.
And if your wine glass collection is getting out of control and you're in need of something bigger, then treat yourself and invest in a multifunctional bar cart.
18.
Use a ladder shelf to display your pictures, knick-knacks, and ~growing~ succulent family. These are great if you're a renter and can't put tons of holes in your wall.
19.
Splurge on a bench that'll give you an actual place to store random things around your living room, like blankets, games, and remotes.
20.
Clean up your messy desk with a wood storage rack that's actually stylish, unlike those metal mesh organizers you'd find in a drab office.
21.
Or attach an organizer to the wall using adhesive strips (great for apartments and dorms!) if you don't have the room to spare on your desk.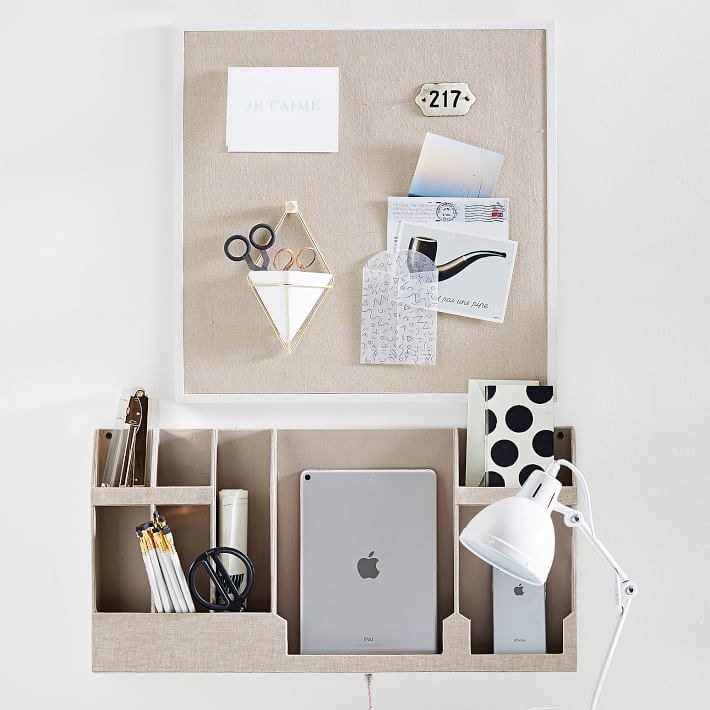 22.
Make your own wood shelves for a fraction of the average retail price by purchasing the lumber at a hardware store, staining it, and spray-painting $2 brackets.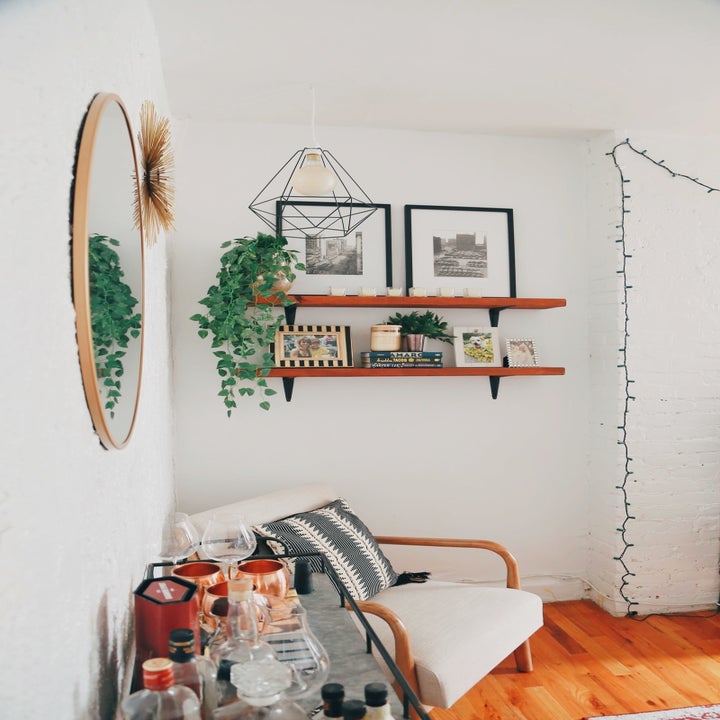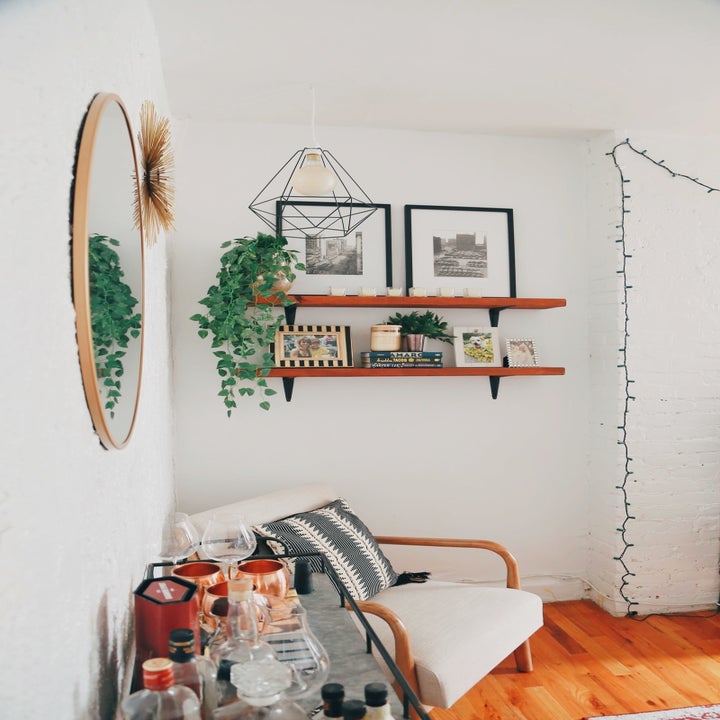 23.
Save some important kitchen real estate by tossing your room temp-friendly produce in a hanging basket. Whether you eat it before it goes bad is a different story.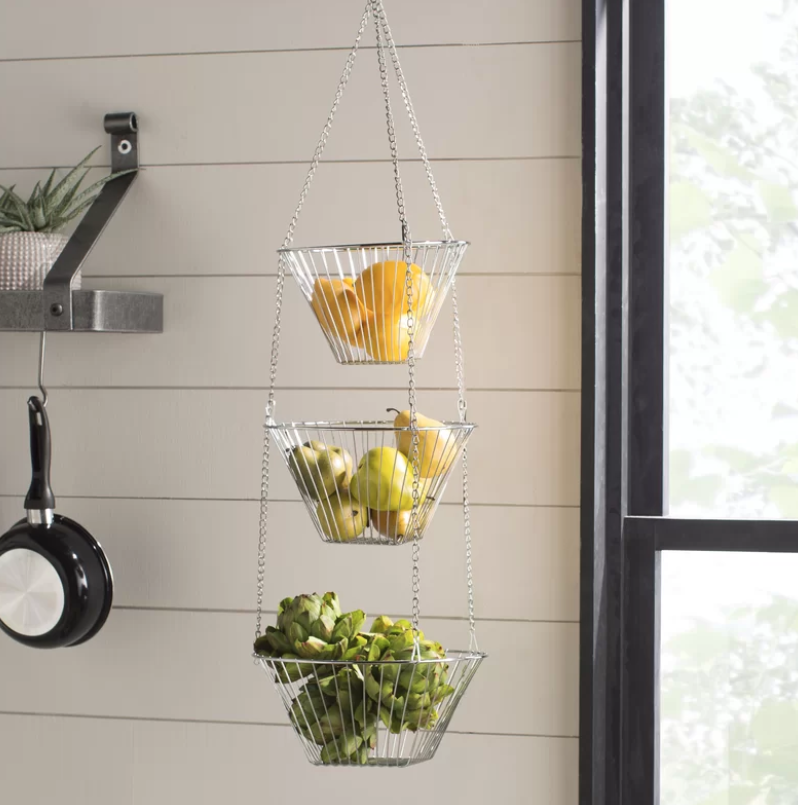 24.
And store your flour and sugar in MARBLE CANISTERS because they're way more gorgeous than boring ol' clear jars.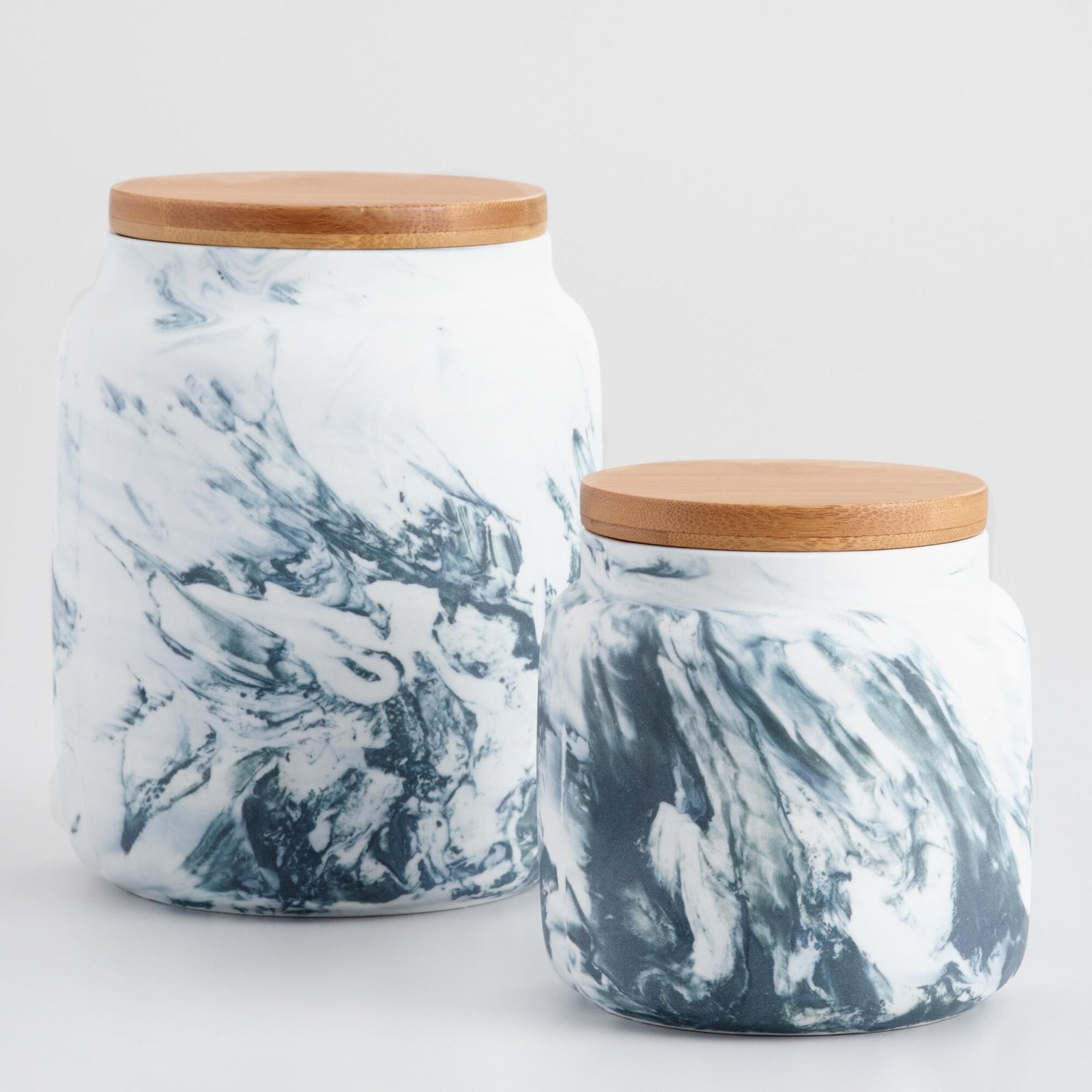 25.
Keep your loaves fresh and off the counter by stowing it all in a vintage-style bread box. I mean, c'mon your best pastries deserve ~butter~ than just laying out and drying up!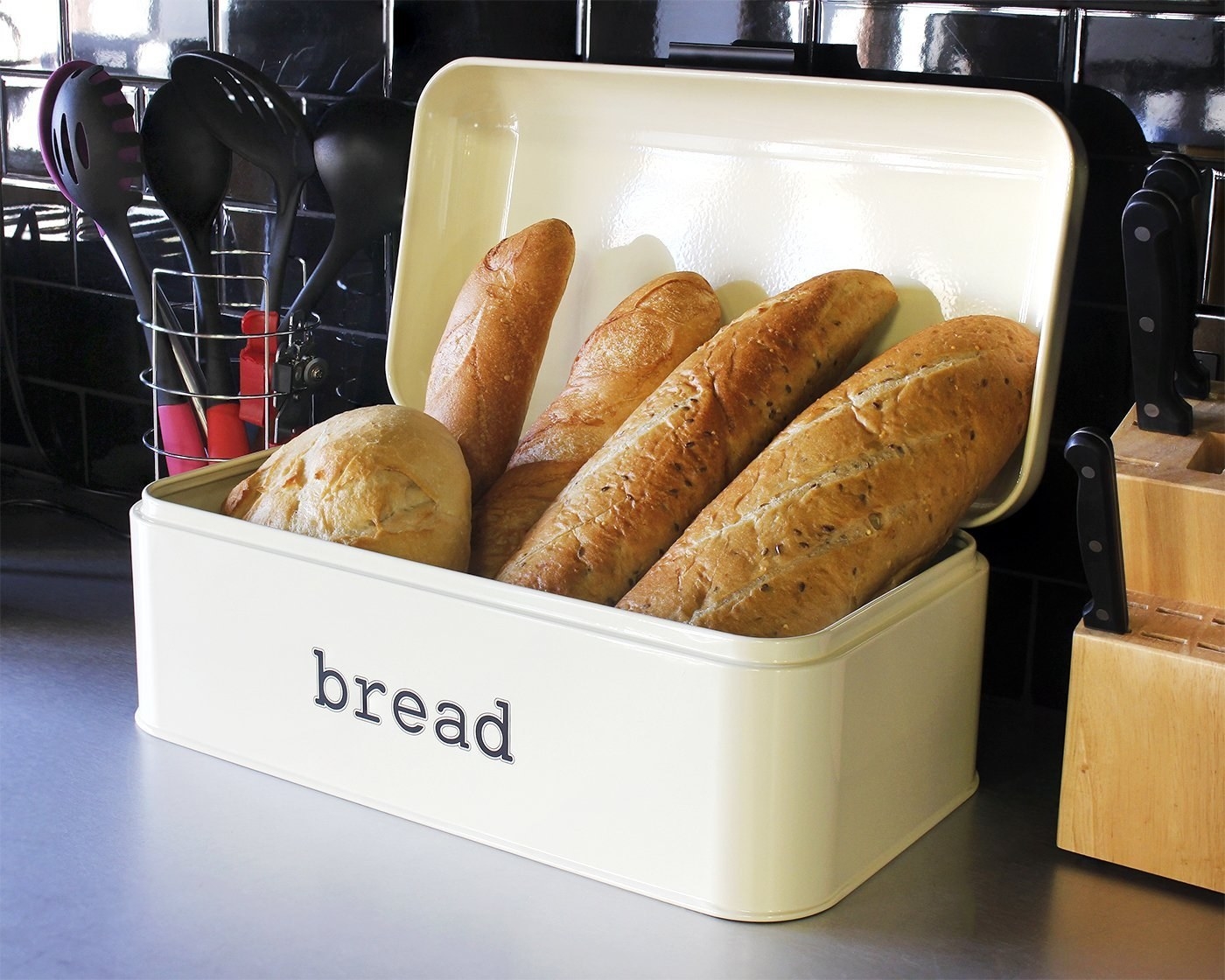 26.
Trade your under-the-bed plastic bins for a pretty woven basket that'll easily slide under low furniture and keep linens hidden away but still in reach.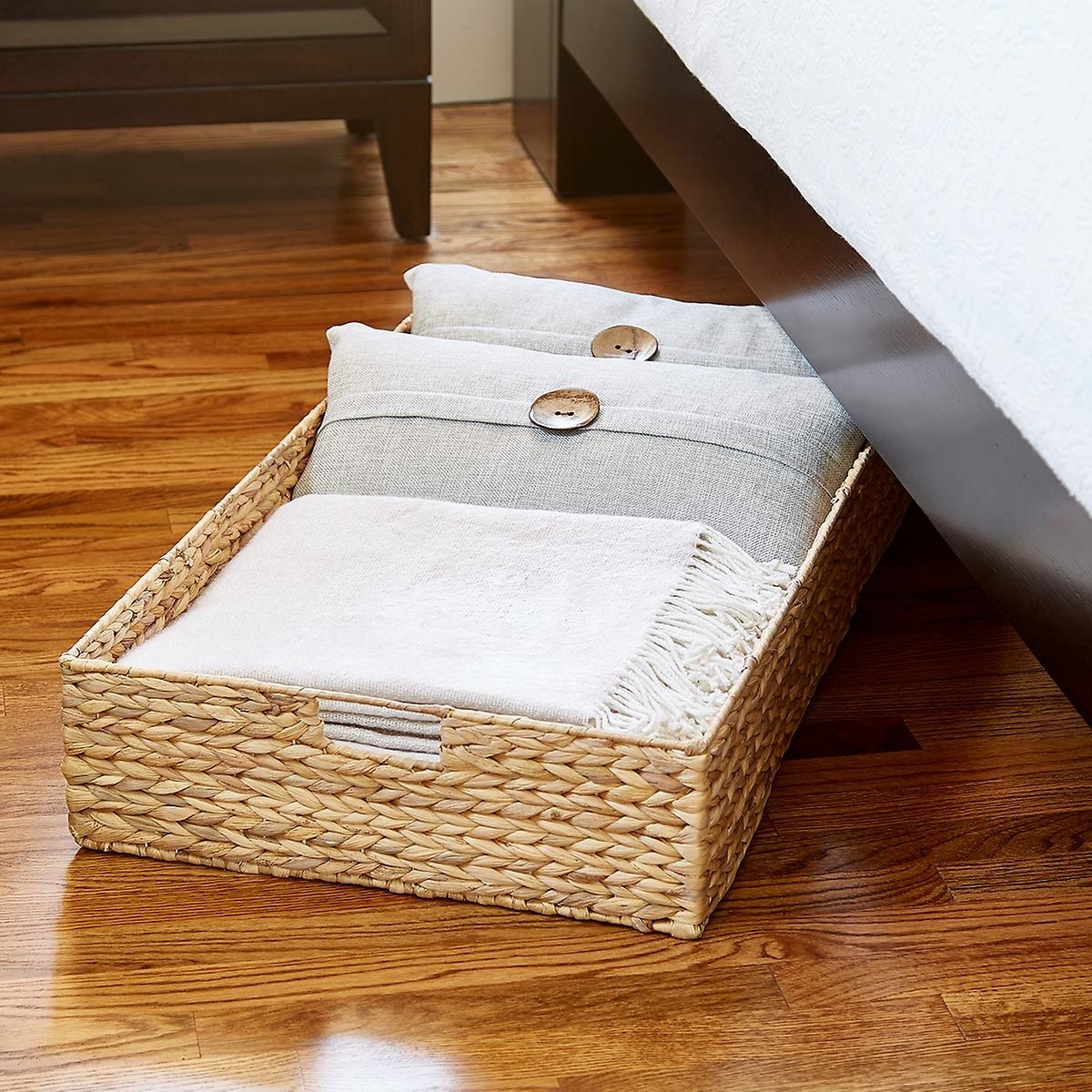 27.
Get crafty and build your own pet feeding station so everything you need for your fur child's dinner is right within reach.
28.
And finally, give your laundry a designated place — yes, other than your floor — while simultaneously adding more storage with a leaning hamper rack.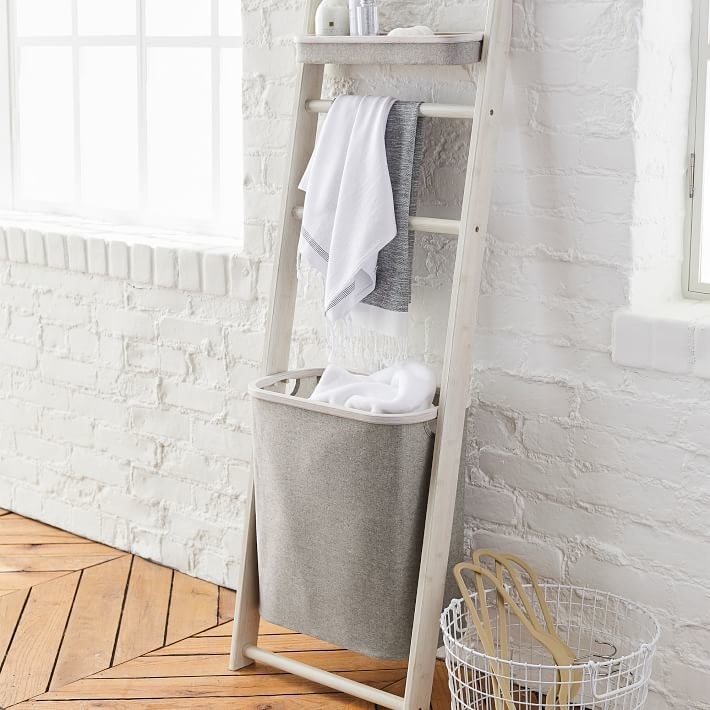 You when people come over and tell you how awesome your house is: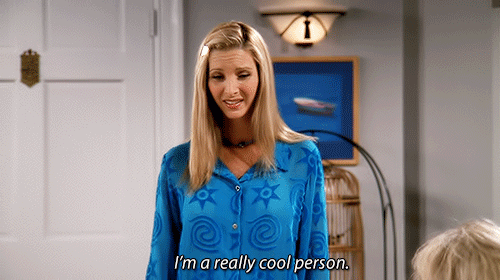 Looking for the perfect gift for any occasion? Check out all of Angle News's gift guides!