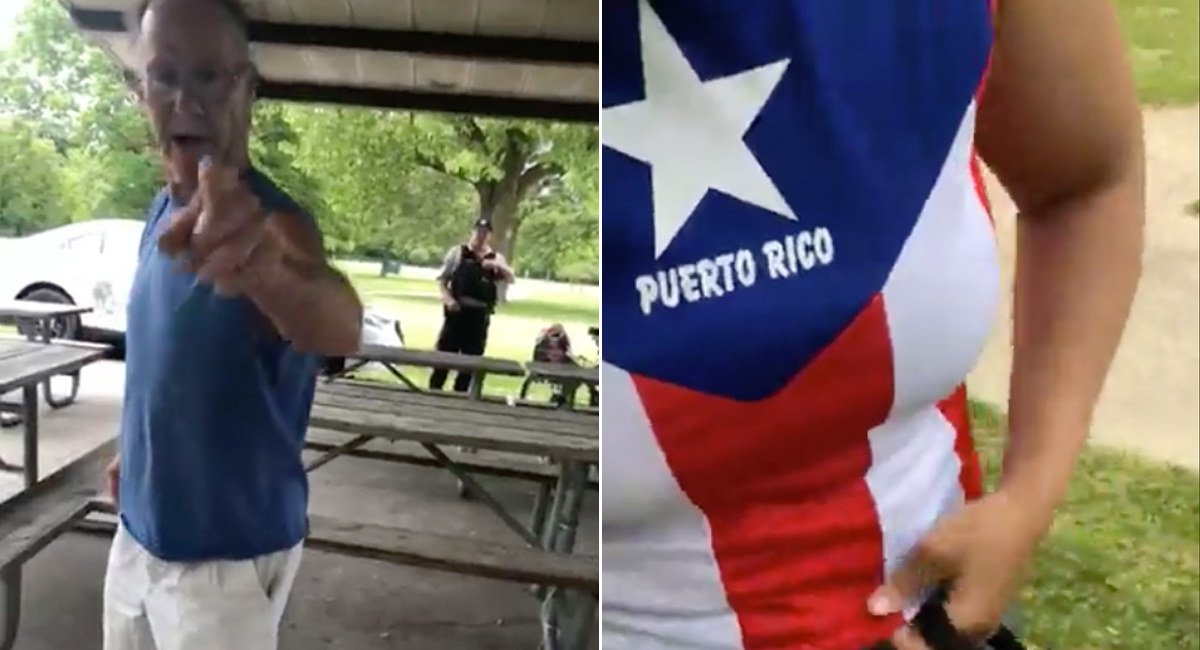 A man who was filmed yelling and getting in the face of a woman for wearing a shirt with Puerto Rico's flag has been charged with a felony hate crime.
Timothy Trybus, 62, berated 24-year-old Mia Irizarry in June while she was setting up for a birthday party in a Chicago park and wearing the shirt.
"You should not be wearing that in the United States of America," Trybus said of her shirt. "Are you a citizen? Are you a United States citizen?"
Irizarry asks Trybus to leave her alone and then asks nearby Cook County Forest Preserves Officer Patrick Connor for help, but he ignores her plea.
Irizarry filmed 35 minutes of the confrontation and posted it on Facebook, but only in recent days has the video gone viral, prompting outcry from activists and politicians.
Amid the criticism, Forest Preserves of Cook County officials on Wednesday announced Connor had resigned.
His boss, County Commissioner Luis Arroyo Jr., told reporters Thursday that Connor had "embarrassed many of our law enforcement officers" and "tarnished the whole department" by not intervening.
The Cook County State's Attorney's Office told the Chicago Tribune the new charges for Trybus come after reviewing the case. AngleNews reached out to the office but did not immediately hear back.
Trybus was arrested and charged Thursday with two counts of felony hate crime, after already having been charged with misdemeanor assault and misdemeanor disorderly conduct. He is scheduled to appear in court Friday for a bond hearing.