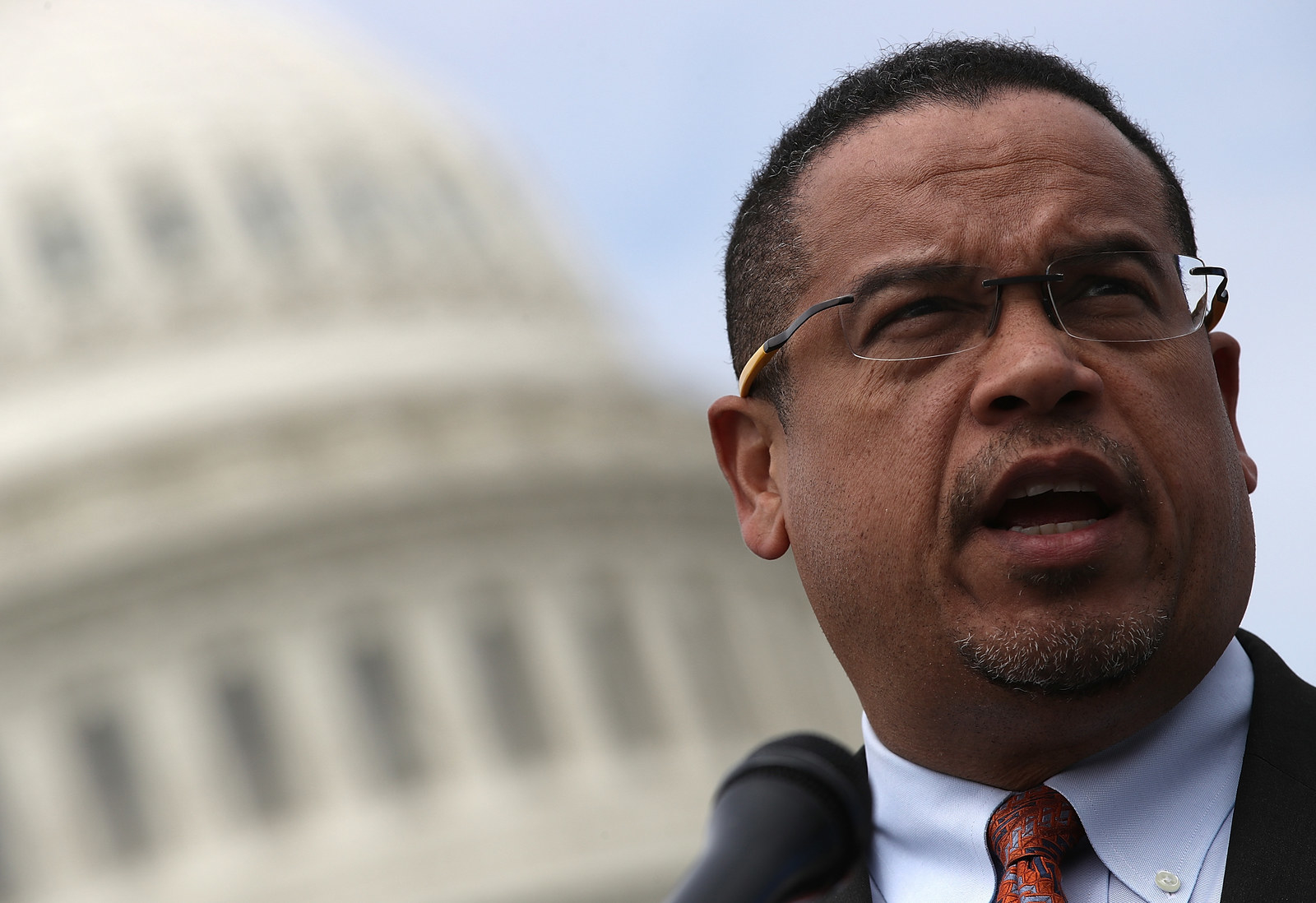 Minnesota Rep. Keith Ellison has denied allegations of domestic violence after an ex-partner and her son wrote on social media that the prominent Democrat had abused her.
In a Saturday night Facebook post, Austin Aslim Monahan said he had seen a video of Ellison "dragging" his mother, Karen Monahan, off a bed while screaming obscenities at her.
Austin Monahan also wrote that he had read text messages where Ellison would engage in "victim shaming" and would "bully his mother," and "threaten her if she went public."
On Sunday, Karen Monhan, who works with the Sierra Club as an organizer, tweeted that her son's Facebook post was "true."
Ellison, who is leaving his seat in Congress and running for attorney general in Minnesota, refuted the allegations.
"Karen and I were in a long-term relationship which ended in 2016, and I still care deeply for her well-being," read a statement provided to Minnesota Public Radio. "This video does not exist because I never behaved in this way, and any characterization otherwise is false." (The congressman and his staff did not respond to requests for comment. AngleNews has also reached out to Austin and Karen Monahan.)
On Sunday, Minnesota State Rep. Debra Hilstrom, who is running against Ellison for Attorney General, called on Ellison to "answer these allegations" on Twitter.
The Minnesota primary is set for Tuesday, August 14.
"I am so proud of my son for his courage. But this situation impacted me," Karen Monahan wrote on Twitter on Saturday night, after her son had posted on Facebook. "If you have anything to say, please say it me and leave him out of it. No nasty comments to him," she wrote.
Minnesota Public Radio said they had reviewed "more than 100 text and Twitter messages" and reported that Ellison and Karen Monahan had continued texting for months after their breakup.
The report noted that there was "no evidence" of the "alleged physical abuse" in the material that was reviewed.