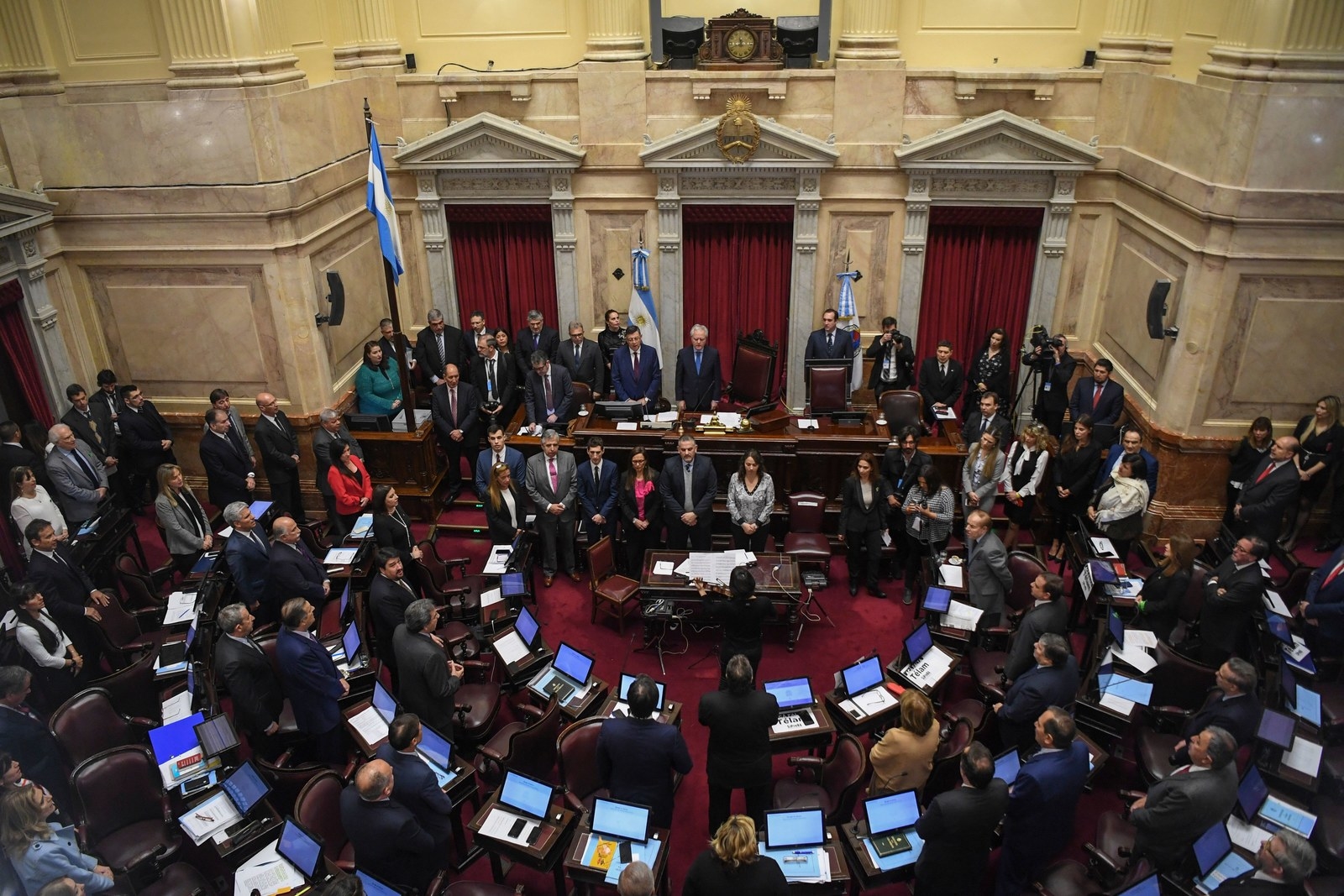 Argentina's Senate rejected a bill that would have legalized abortion in the country, killing the measure in an early morning vote Thursday after more than 15 hours of debate.
The vote comes six weeks after the lower house of the Argentine Congress narrowly passed a measure that would provide access to abortions up to the 14th week of pregnancy, as well as in cases where the life of the mother was at risk.
In the run-up to the bill, 37 of Argentina's 72 senators said they would oppose the bill, while 31 declared their support, ratcheting up pressure to sway undecided lawmakers. In the end, however, only one lawmaker was swayed, and the bill wound up failing 38-31, with two senators abstaining.
Argentina's president, Mauricio Macri, had said that, despite his own antipathy towards abortion, he would abide by whatever decision the Congress reached.
If the bill had passed, it would have made Argentina the most populous Latin American country to legalize elective abortion. Currently, abortion is only legal in Argentina in cases of rape, or if the pregnancy poses a threat to the mother's health.
Complications from illicit abortions, often attempted using drugs meant to treat ulcers, are the leading cause of maternal death in Argentina, and result in hospitalizations for between 45,000 and 60,000 women each year.
The bill has divided the country, prompting mass protests from people on both sides of the issue. In Buenos Aires, activists displayed their allegiances in color-coded demonstrations, with those in green waving signs in support of the measure, and those wearing the light blue of the country's flag demanding the bill be defeated.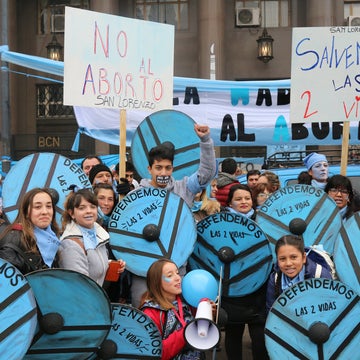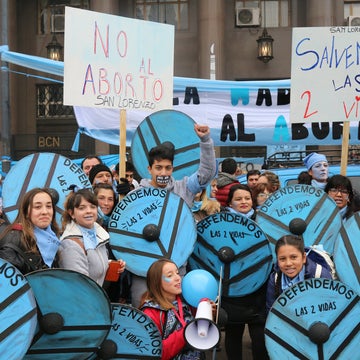 The vote has been watched as a potential bellwether in a region where seven countries still ban abortion entirely. The debate has already spread to nearby Brazil, where the Supreme Court debated the constitutionality of the abortion ban, and Chile, where the green scarves that have become the symbol of the pro-abortion rights movement in Argentina were seen among the protestors.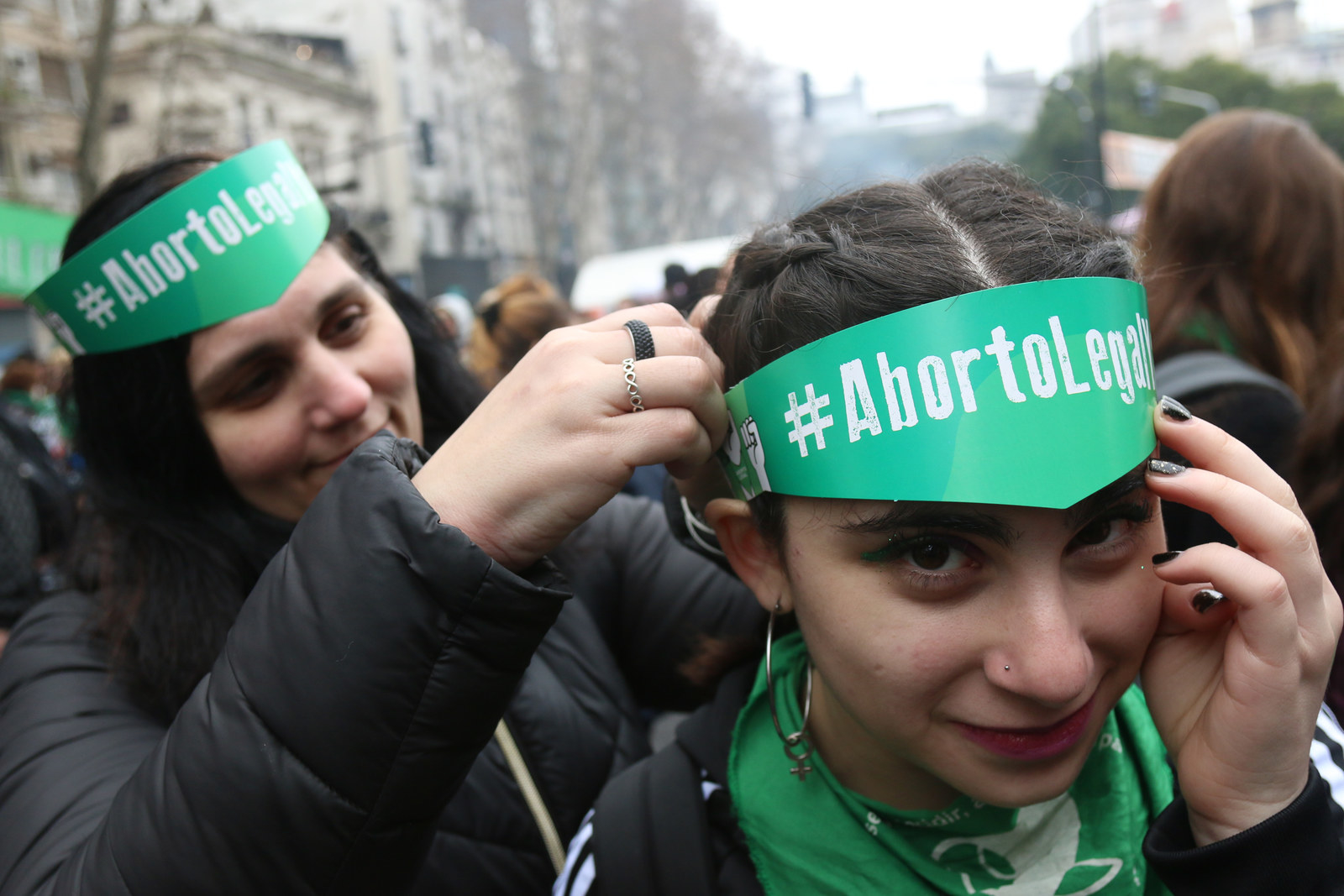 In Argentina Sunday, women clad in the iconic — and now ubiquitous — red cloaks from The Handmaid's Tale took part in a march to urge undecided senators to vote in favor of the bill.
Margaret Atwood, author of the dystopian novel that spawned the Hulu television series, also weighed in on Twitter, urging Argentina's vice president not to ignore the number of women who die each year from illegal abortions.
Though numbers vary based on methodology, it is estimated that somewhere between 400,000 and 500,000 illegal abortions take place each year in Argentina.
On Tuesday, Amnesty International purchased a full-page ad in the New York Times, warning Argentina that "the world is watching."