Alright, so IDK if you know but after Cher appeared for five minutes in the new Mamma Mia movie, everything changed and now Cher is queen of Mamma Mia and nothing else matters (sorry Meryl!).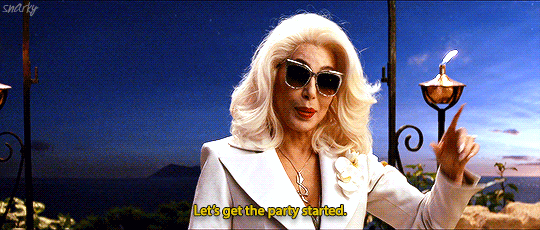 And now she's releasing an album that is Cher's version of Mamma Mia songs, aka ABBA songs.
And today she started cryptically tweeting about gifts and clocks.
And cakes and more clocks and dancing.
And then she started counting down…
…and then at 3:28 PM on this glorious and sunny day, she released this 40-second teaser clip of her version of "Gimme! Gimme! Gimme!"
YES!! THAT HAPPENED!!! AND WILL CONTINUE TO HAPPEN!!!! GOD BLESS!!!!!!!!!!!!! THANK YOU CHER!!!!!!