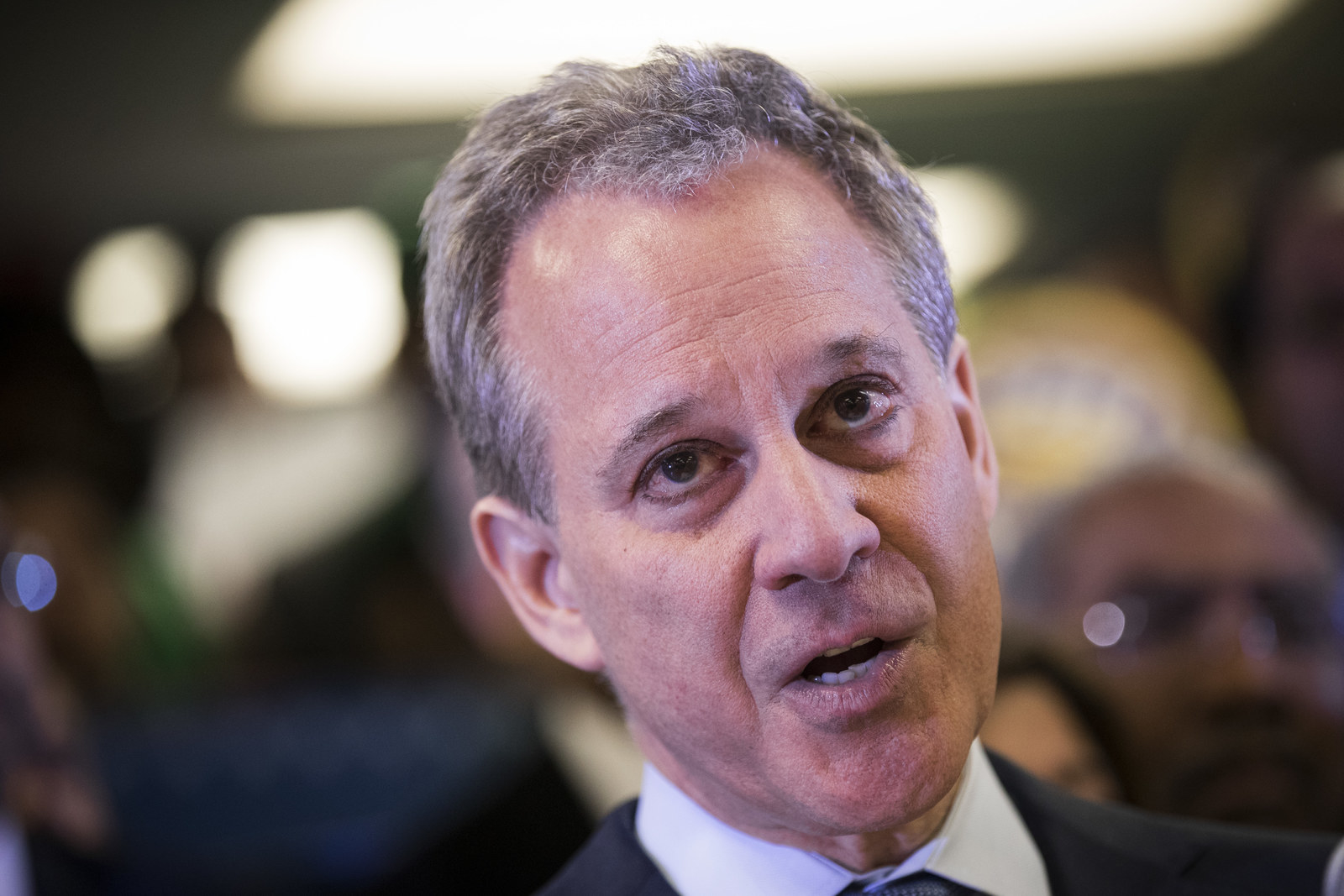 New York's Attorney General Eric Schneiderman is under investigation by the Manhattan District Attorney's office after former partners accused him of physical abuse.
"Our office has opened an investigation into the recently reported allegations concerning Mr. Schneiderman," said a spokesperson for New York District Attorney Cy Vance Jr.
In the New Yorker article published Monday, four women — two of them on the record — who had personal relationships with Schneiderman outlined physical violence including slapping and choking, as well as emotional abuse.
Schneiderman announced his resignation three hours after the story came out. He denies the allegations made by the four women.
"It's been my great honor and privilege to serve as Attorney General for the people of the State of New York," Schneiderman said in a statement. "In the last several hours, serious allegations, which I strongly contest, have been made against me. While these allegations are unrelated to my professional conduct or the operations of the office, they will effectively prevent me from leading the office's work at this critical time."
In an ironic twist, Schneiderman was already investigating how Vance handled Harvey Weinstein, who more than 70 women have accused publicly of sexual harassment and assault. Vance decided to not pursue Weinstein in 2015 despite police having a recording of Weinstein admitting to groping. Weinstein's lawyer had donated $55,000 to Vance in campaign contributions.
Barbara Underwood, the state's Solitictor General, is currently serving in the state's AG role, after Schneiderman's resignation.
But that's only temporary. The Assembly, who has the power to pick Schneiderman's replacement, will meet Tuesday morning to decide who will serve in the state's top legal position until a public election in November.
This is a developing story. Check back for updates and follow AngleNews on Twitter.