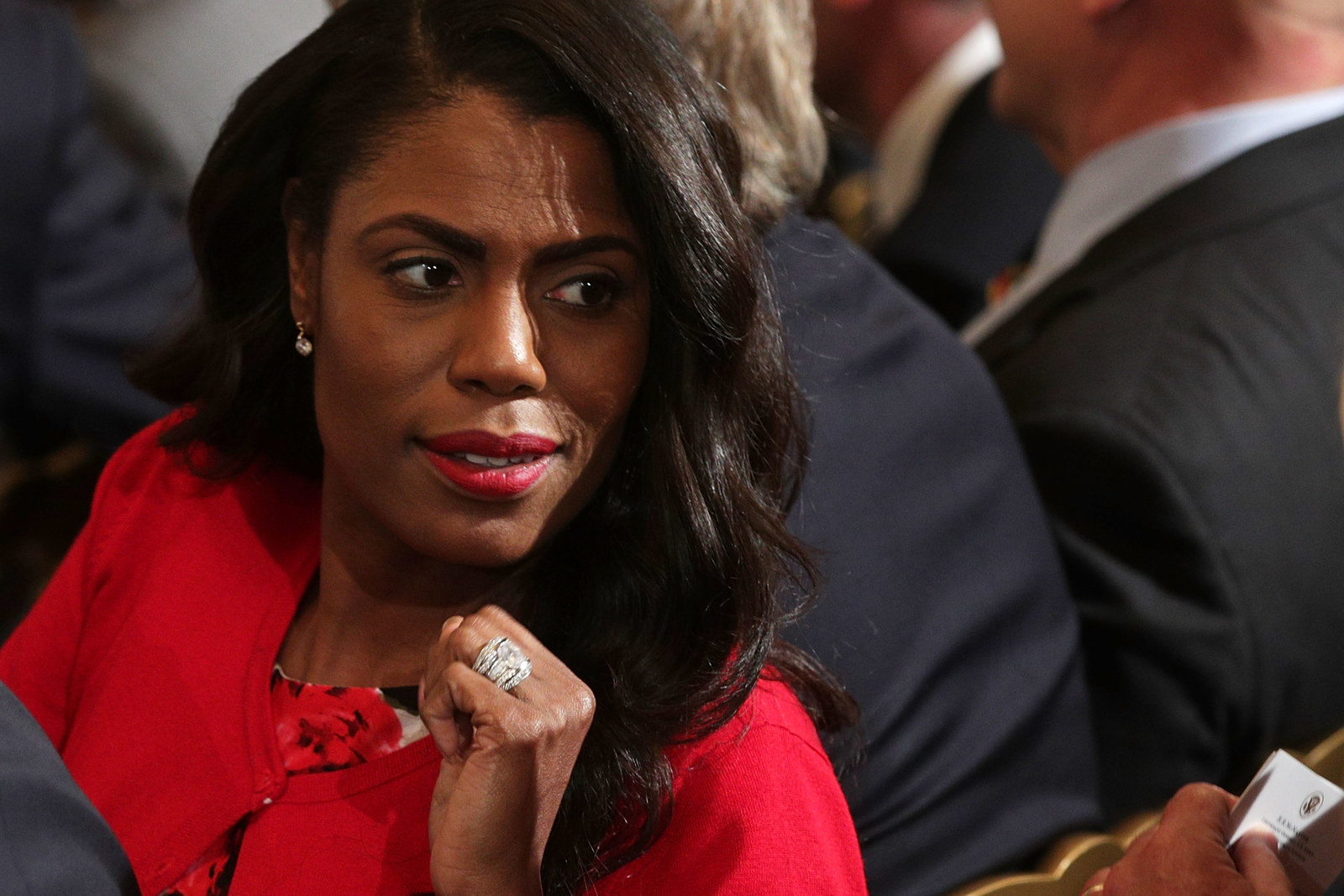 Former Trump aide Omarosa Manigault Newman on Sunday released a recording of what she says is chief of staff John Kelley firing her inside the White House Situation Room, saying he wants to make it a "friendly departure" that won't cause any "difficulty in the future relative to your reputation."
Manigault Newman said that she perceived Kelly's statements as "an obvious threat," adding that she recorded the conversation to protect herself.
"This is a White House where everybody lies… you have to have your back," she said on NBC's Meet The Press.
Meet The Press host Chuck Todd pushed Manigault Newman on how she was able to record Kelly in the Situation room.
"How is it, you recorded the White House chief of staff in the Situation Room … and you're prepared in a moment's notice to record him or were you planning to record him the minute you found out you have this minute?"
Manigault Newman said that she was prepared knowing that meeting with the chief of staff in the Situation Room would be a serious conversation.
Many on Twitter were quick to wonder how she was able to make the recording in the Situation Room — a classified area where no recordings are supposed to happen.
The president's former aide appeared on Sunday morning show, ahead of the release of her new book, Unhinged, in which she claims that Trump is a "racist" who repeatedly used the n-word multiple times during the making of The Apprentice.
Manigault Newman reportedly wrote that she never heard Trump use the racial slur herself, but she had investigated the existence of a tape in which he had allegedly used the word "multiple times" during outtakes for The Apprentice.
She said on Meet The Press that since the publication of her book she has heard the tape in which the president allegedly uses the racial slur.
"I heard his voice as clear as you and I are sitting here," she said
She added that the president never said the n-word in her presence, but added, "Donald Trump talks about everyone behind their back … he has a nickname for everyone in his administration."
Asked about Manigault Newman's comments, President Donald Trump at an event on Saturday called his former aide a "lowlife."
White House counselor Kellyanne Conway defended the president and undermined Manigault Newman's credibility Sunday, telling ABC News's This Week that she's never heard Trump use a racial slur.
"And I also never heard Omarosa complain that he had done that," Conway said. "And so the only thing that's changed is that she's now selling books."
Conway also blasted Manigault Newman for surreptitiously taping conversations, saying there is a "reasonable expectation of confidentiality and privacy" in the White House.
On the one-year anniversary of the white nationalist rally in Charlottesville, Manigault Newman on Sunday said she was "totally complicit" when she defended the president after he blamed "both sides" for the violence.
"He should have been denouncing what we saw as clearly racist Nazis," she said Sunday
"I was complicit with this White House deceiving this nation, they continue to deceive this nation," she said.
The White House did not immediately respond to a request for comment.