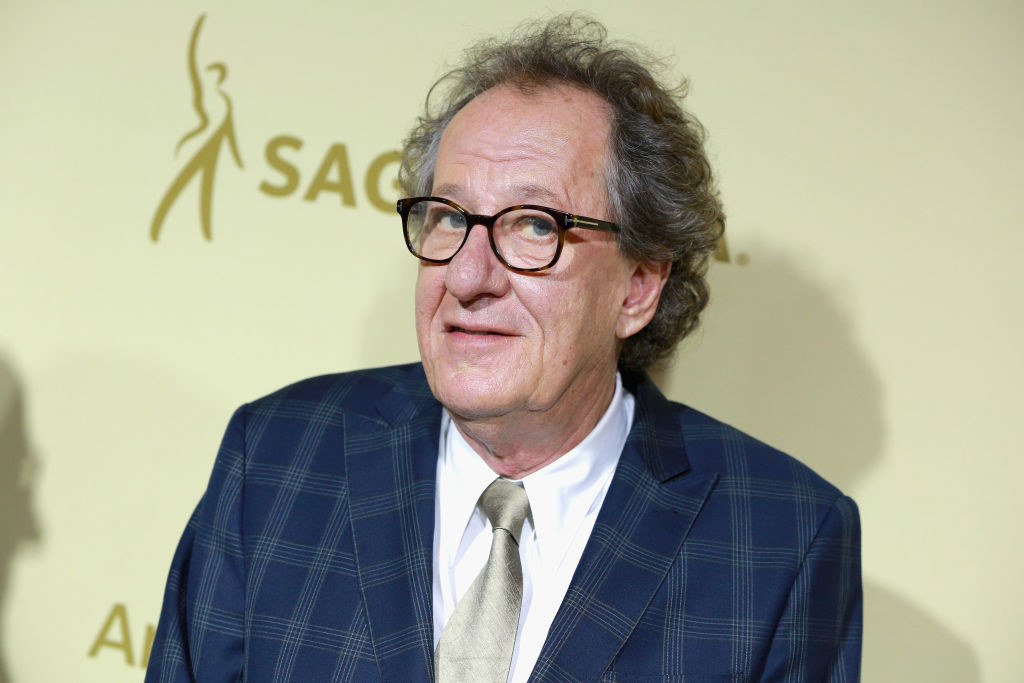 The Sydney Theatre Company (STC) begged a journalist not to publish an article alleging film star Geoffrey Rush had inappropriately touched actor Eryn Jean Norvill, saying to Daily Telegraph reporter Jonathon Moran in an email that it was "her story to tell", a court has heard.
But despite not participating in the original stories about Rush's alleged sexual misconduct towards her, in which she was not named, Norvill will testify for the Sydney newspaper at the high profile defamation case filed by Rush later this year.
Rush is suing publisher Nationwide News and Moran over articles published in The Daily Telegraph in November 2017 that alleged a complaint of "inappropriate behaviour" had been made against Rush, and that he had "inappropriately touched" a female cast member during a 2015-16 STC production of King Lear.
Rush denies the allegations and claims the newspaper defamed him and painted him as a "sexual predator" and a "pervert".
At a hearing on Thursday morning Nationwide News lawyer Alec Leopold said the parties had now agreed for the publisher to file a new defence of truth.
Norvill will take the stand and witnesses will give evidence to corroborate allegations about Rush "touching her breast, touching her lower back, tracing his finger across her lower back", Leopold said.
In an argument about costs related to the new defence, Federal Court Justice Michael Wigney pointed out that Nationwide News had made "no attempt" to explain why it was only now that Norvill had agreed to give a statement and testify.
"At the end of the day the blame can be sheeted only to your clients because they chose to publish these articles in circumstances where they plainly had not spoken to the actress and have plainly not secured her cooperation," he said.
Leopold said the first defence filed by the newspaper was based on a secondhand version of events.
"It's not as if [Nationwide] News didn't have information at hand," he said.
"It's readily understandable that somebody in the acting world who's a relatively junior actor such as Miss Norvill, who is at the centre of allegations about a very senior, indeed iconic, figure in the acting world, would be reluctant to come out and speak."
Rush's lawyer Sue Chrysanthou said the stories "should never have been published".
"They published two front page articles accusing my client of sexual misconduct when they had nothing," she said. "What they did have was rubbish.
"Not only did they not have her cooperation, the STC begged the journalist to not publish the article in an email saying 'This is her story to tell'. Not only did they not have her cooperation, they had a message through the STC that she didn't want the article to proceed."
Chrysanthou said the seven-week trial delay caused by the new defence was "intolerable" to Rush, but he was tolerating it as he wanted the allegations dealt with.
"Frankly it's in his interest for these allegations to be dealt with as a matter of finality, in full. He's ready to come to court and he wants them to be determined."
Nationwide News has set aside its defence of qualified privilege, under which it had to prove it acted reasonably in publishing the stories, and will now rely on the new defence of truth.
The hearing was due to start on September 3 but has now been pushed back by seven weeks and is likely to start in late October.
The matter is back in court on October 3.