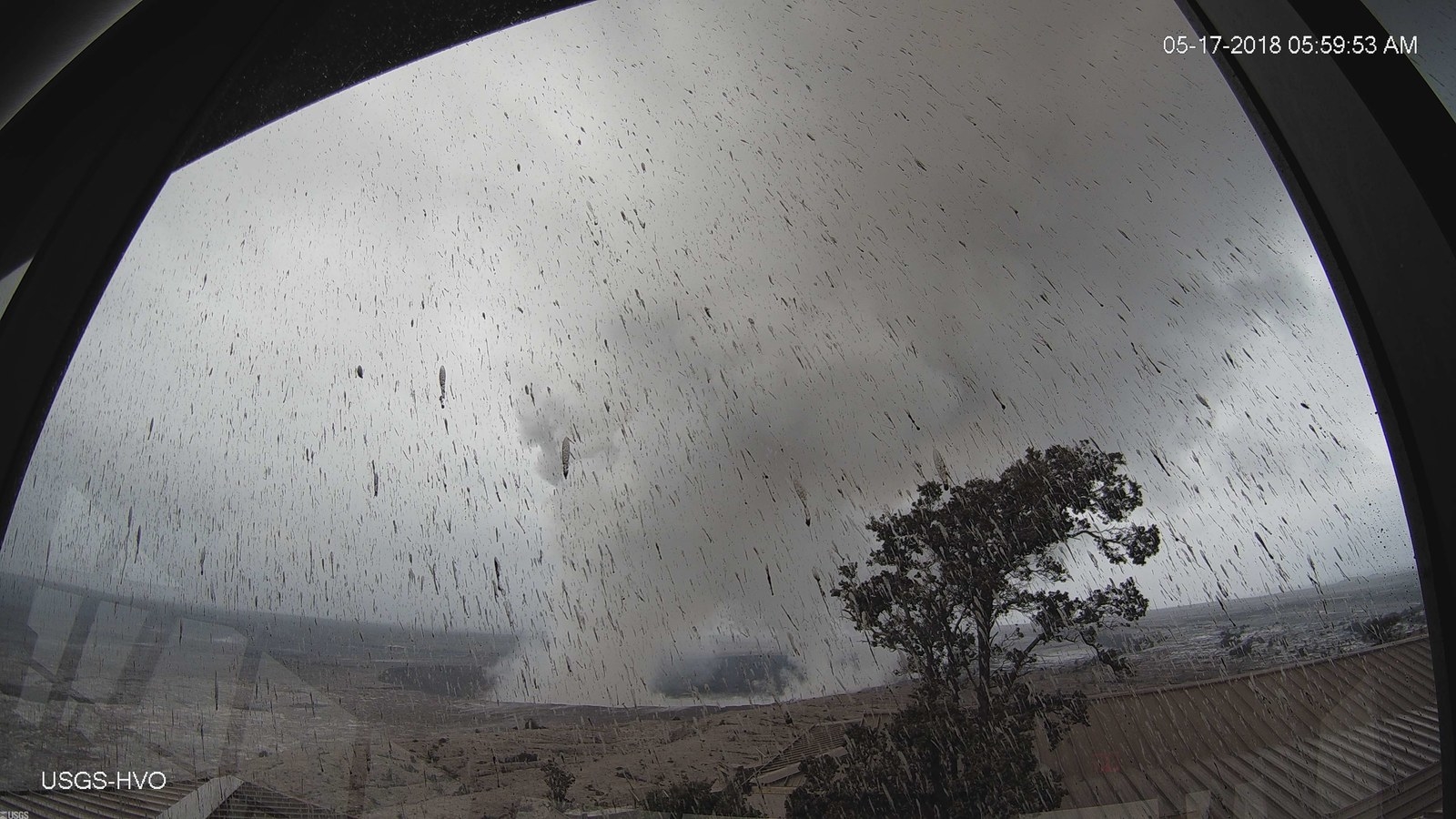 After about two weeks of increased activity at Kilauea volcano on Hawaii's Big Island, the summit crater on Thursday has just had a massive explosion that sent ash 30,000 feet into the sky.
No injuries or deaths were immediately reported.
Scientists have been warning residents and visitors for days to expect a possible explosive eruption, as the summit's lava lake continued to drop at the Halemaumau Crater. Kilauea has only had two major explosive eruptions since 1790, and both were deadly.
According to geologists, this type of eruption occurs when Kilauea's summit lava lake drains so far below the surface that magma actually dips below the groundwater level. Rockfalls can then clog up the magma source, leading to a build-up of pressure underground followed by a big explosion.
Officials in Hawaii said last week that it was not clear when the summit would explode because the lava lake at the summit had drained so far down that it was no longer visible.
Most of Hawaii Volcanoes National Park has been closed since Friday [May 11] in anticipation of the eruption. People in the area have been advised to reduce exposure to ashfall by staying inside and to seal cracks in windows and doors.
On Tuesday, May 15, the US Geological Survey raised the alert for the summit to the highest level due to signs of increased activity at the crater, producing a massive ash cloud that had risen as high as 12,000 feet above sea level.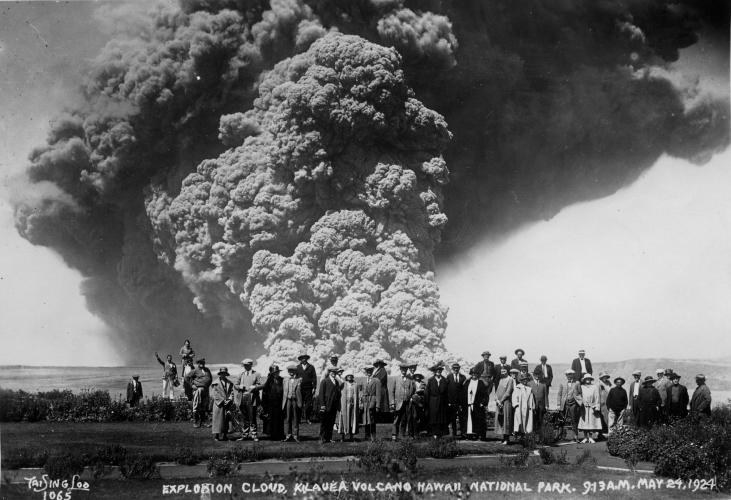 The last big explosive episode from Kilauea was in 1924. That's when hundreds of explosions occurred at the Halemaumau Crater over an 18-day period, sending hot mud, debris, and big rocks — some weighing more than 15,000 pounds — into areas nearly a mile away. One person was killed during the eruption: a photographer who was hit by flying rocks and mud.
Geologists believe Kilauea also erupted explosively in 1790, killing at least 80 people — and possibly more — in what is considered the deadliest eruption in US history, according to the USGS. Evidence shows Kilauea has had even bigger explosive eruptions further back in history.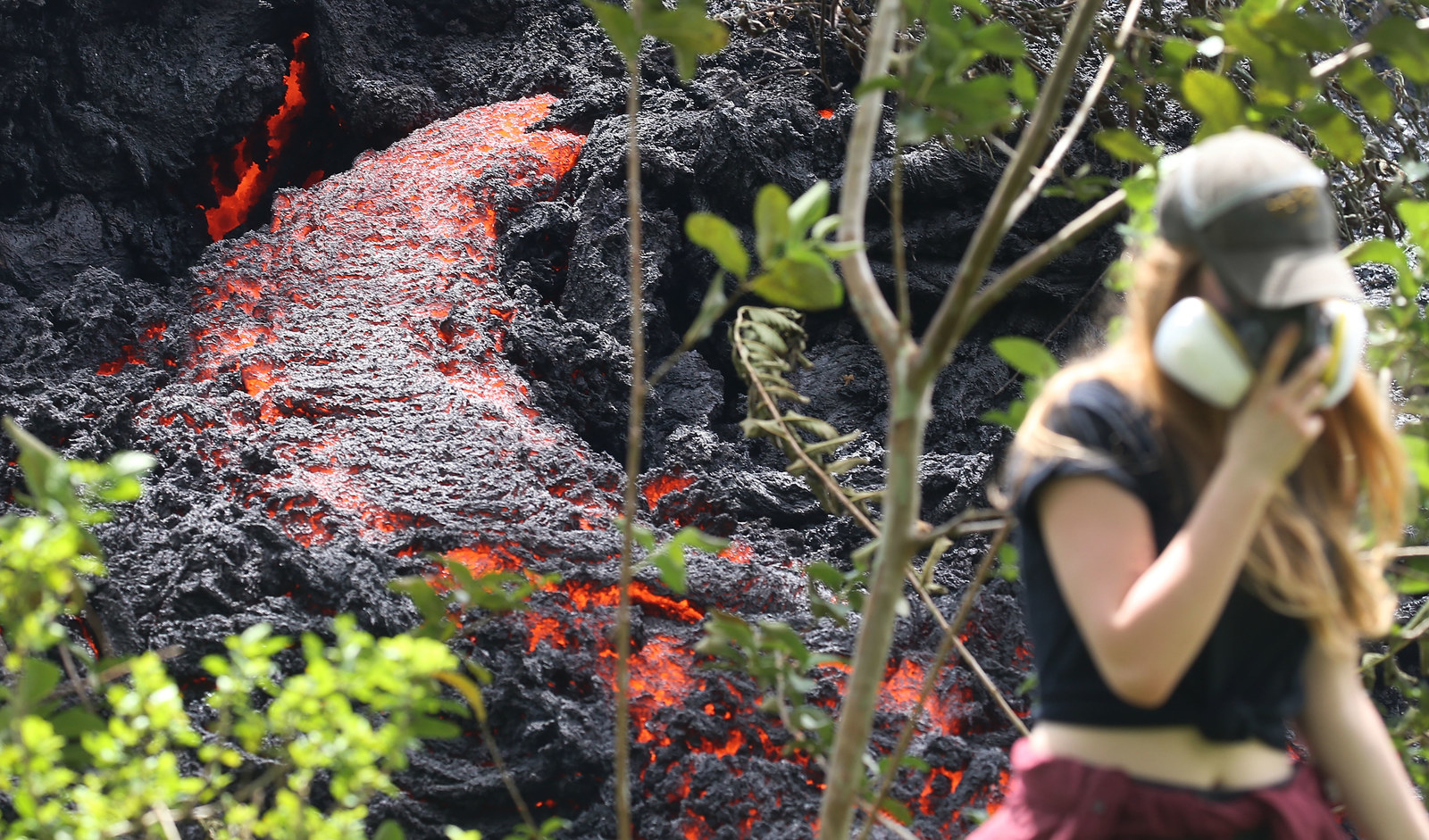 The heightened volcanic activity began in early May, when hundreds of small earthquakes hinted at the possibility that magma was moving underground. On May 3, lava started spewing out of fissures in a residential neighborhood on Kilauea's lower East Rift Zone, prompting evacuations of almost 2,000 people.
Over the past two weeks, more than 20 fissures have opened up in two residential subdivisions there, Leilani Estates and nearby Lanipuna Gardens.