A giant ash cloud has been rising from the summit of Kilauea volcano on Hawaii's Big Island, but that didn't stop people from trying to get a hole in one.
Golfers were photographed Tuesday playing a round of golf at the Volcano Golf and Country Club on Hawaii's Big Island, even as the giant cloud of ash rose up.
In anticipation of an explosive event at Kilauea volcano, Hawaii Volcanoes National Park has been closed since Friday. The golf course pictured here, in the foreground of a massive ash plume, is right behind the national park.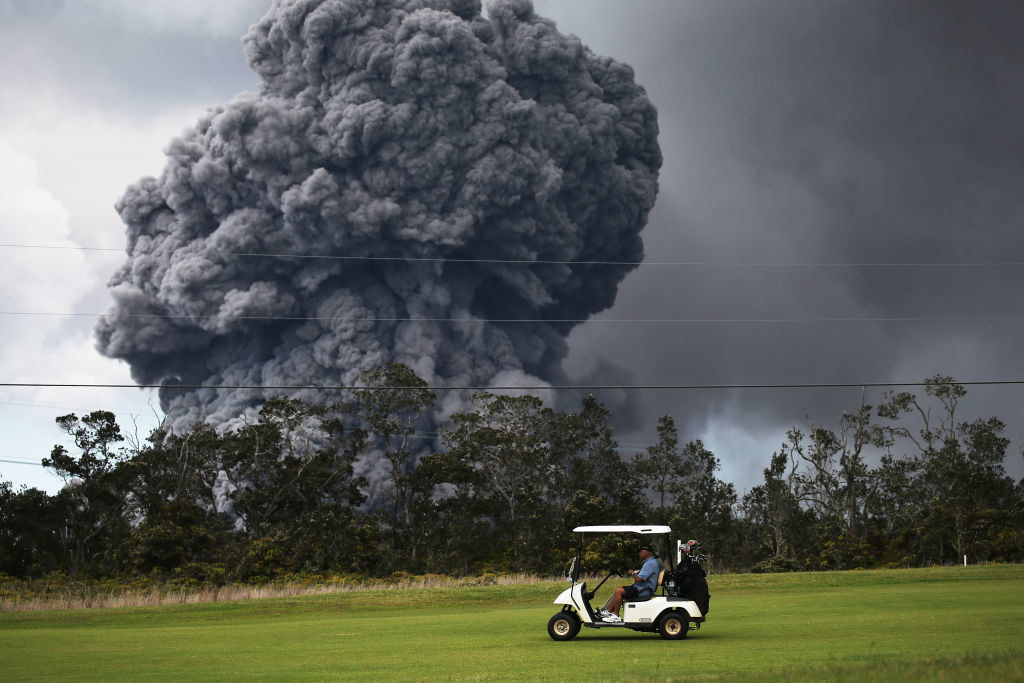 People were also seen Tuesday pulling over to take selfies with the ash plume.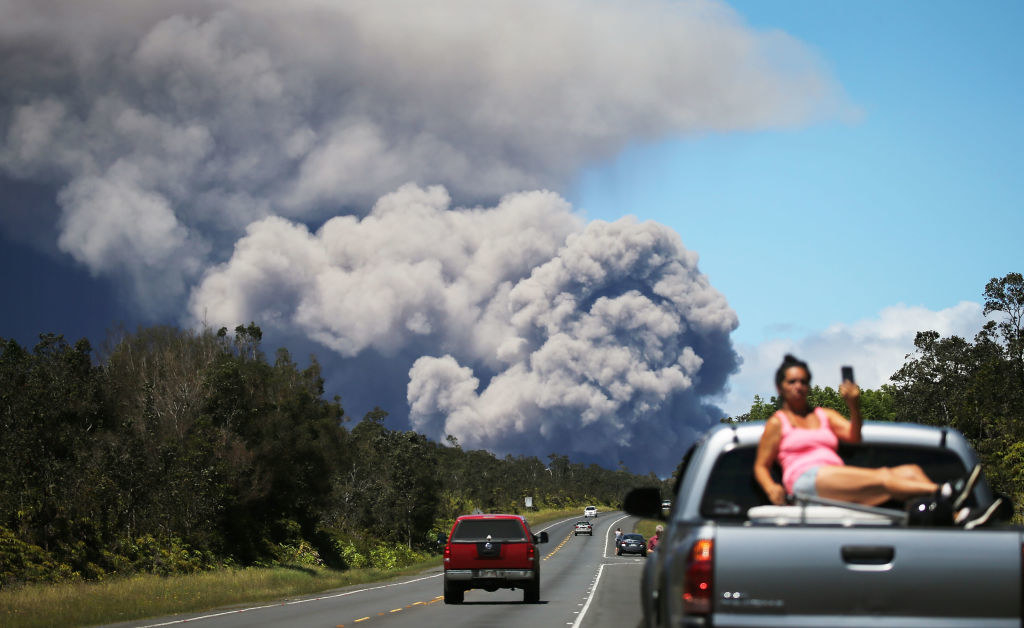 Or just to film the plume's motion.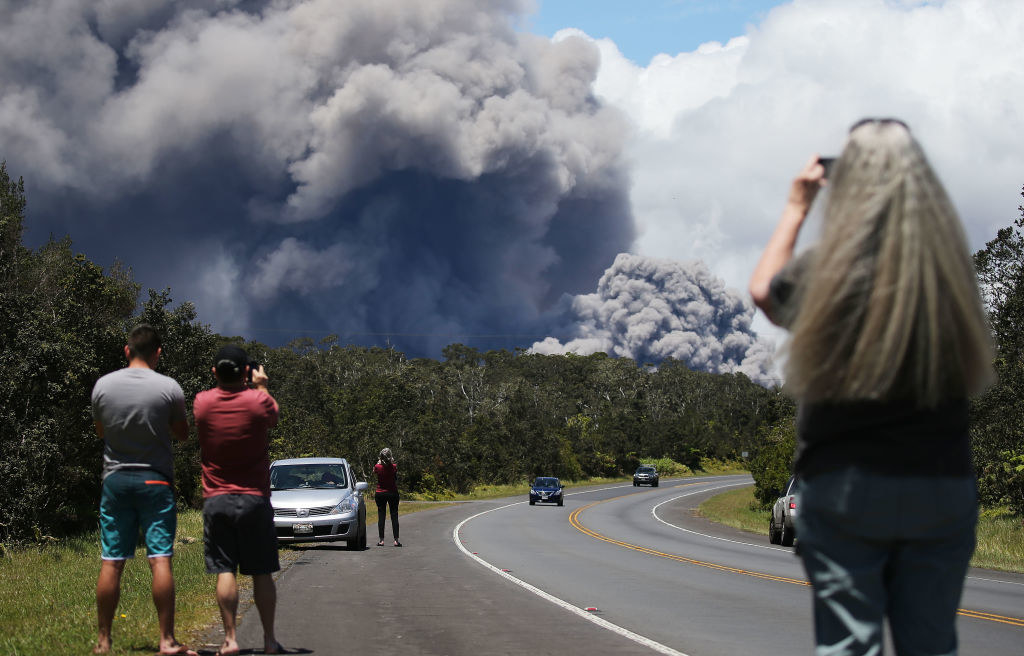 Officials on the Big Island have been urging people not to gawk at the ash plume — although their warnings don't seem to have had much of an impact.
Jessica Ferracane, the spokesperson for Hawaii Volcanoes National Park, told people not to stop and pull over on the side of the road to take photos on the section of Highway 11 that's within the park.
"When there are ash events, like there was yesterday, people are pulling over, parking their car, hanging out and setting up," Ferracane said during a media call Wednesday. "We are not allowing that."
"Please do not become an incident within an incident," she said.
Residents of Volcano Village, which is near the closed national park, were also seen taking pictures of the ash plume.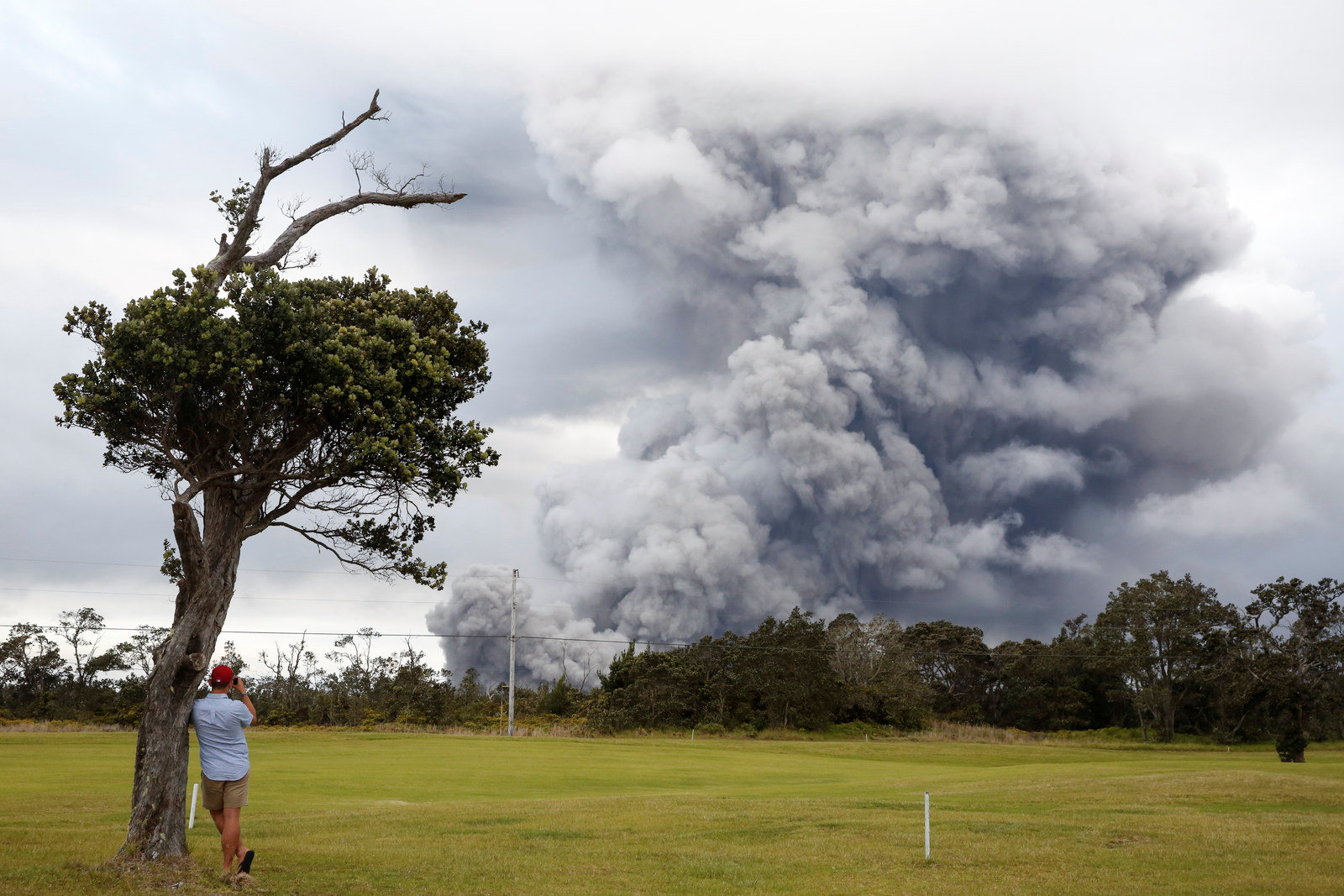 Many people stopped to take in the scene.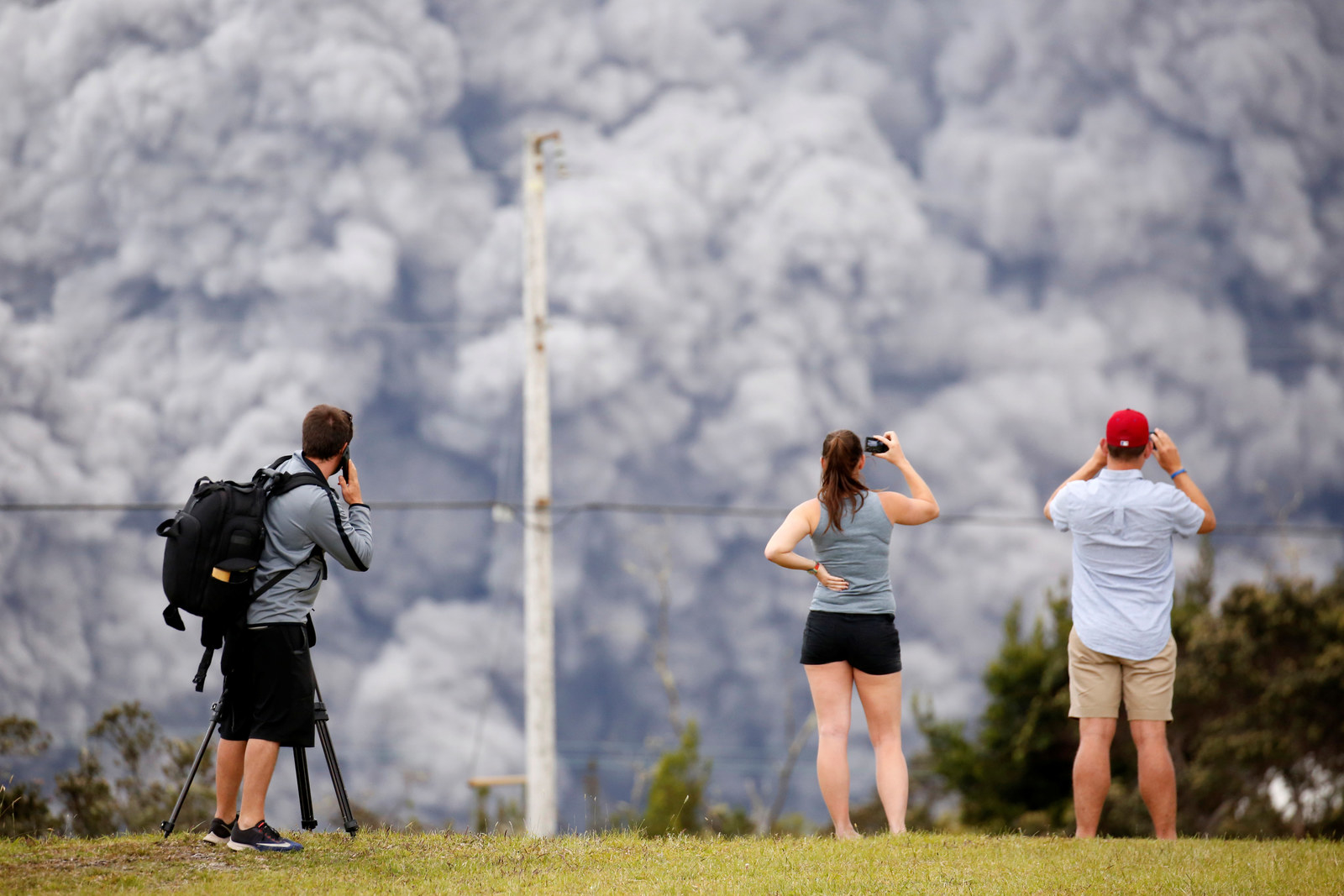 Here, Hawaii residents Cherie Daniel and Lisa Magno take a pic with the plume.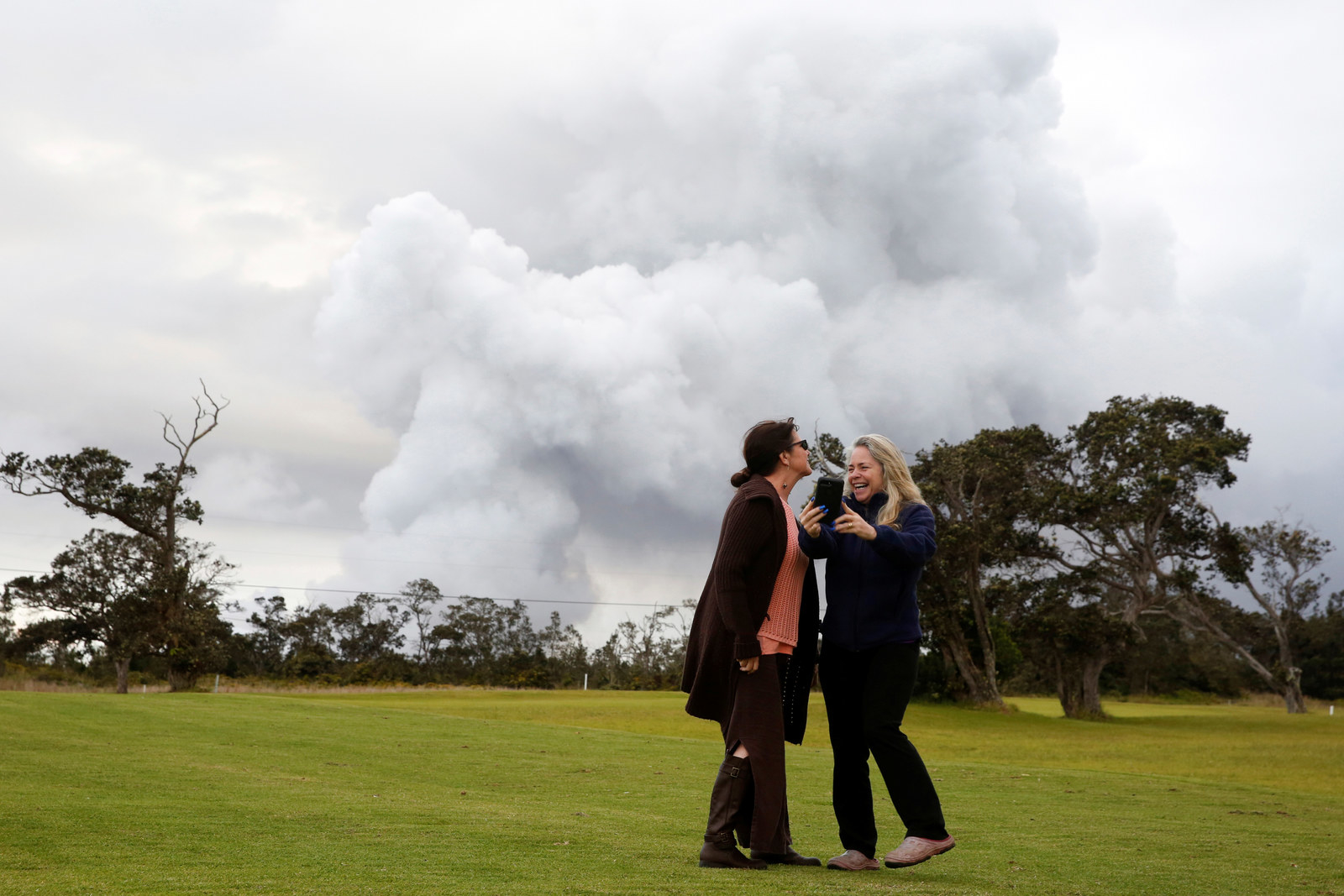 These children were also apparently unfazed, playing while the plume rose up behind them in the distance.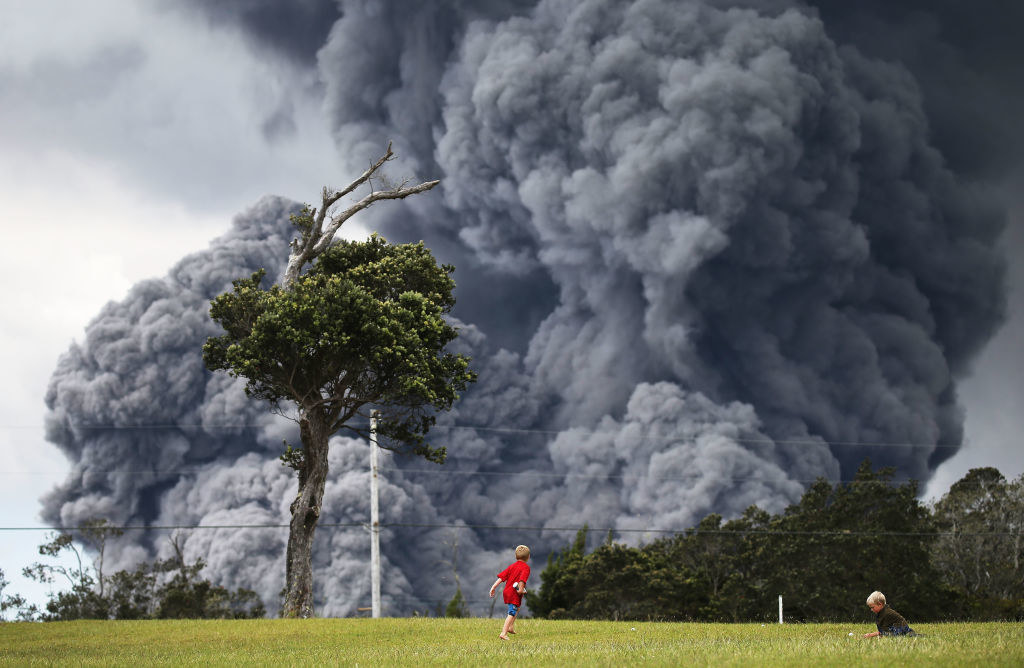 The massive ash plume was the result of ongoing volcanic activity at Halemaumau Crater, located at the summit of the Kilauea Volcano, although it was not the big explosive eruption that the US Geological Survey has warned the public to anticipate.
On Tuesday, the plume reached heights of 12,000 feet above sea level, which led the USGS to raise the threat for the volcano to the highest level.
On Wednesday, the ash plume was still visible as people returned to the links, although the activity from the crater was less intense.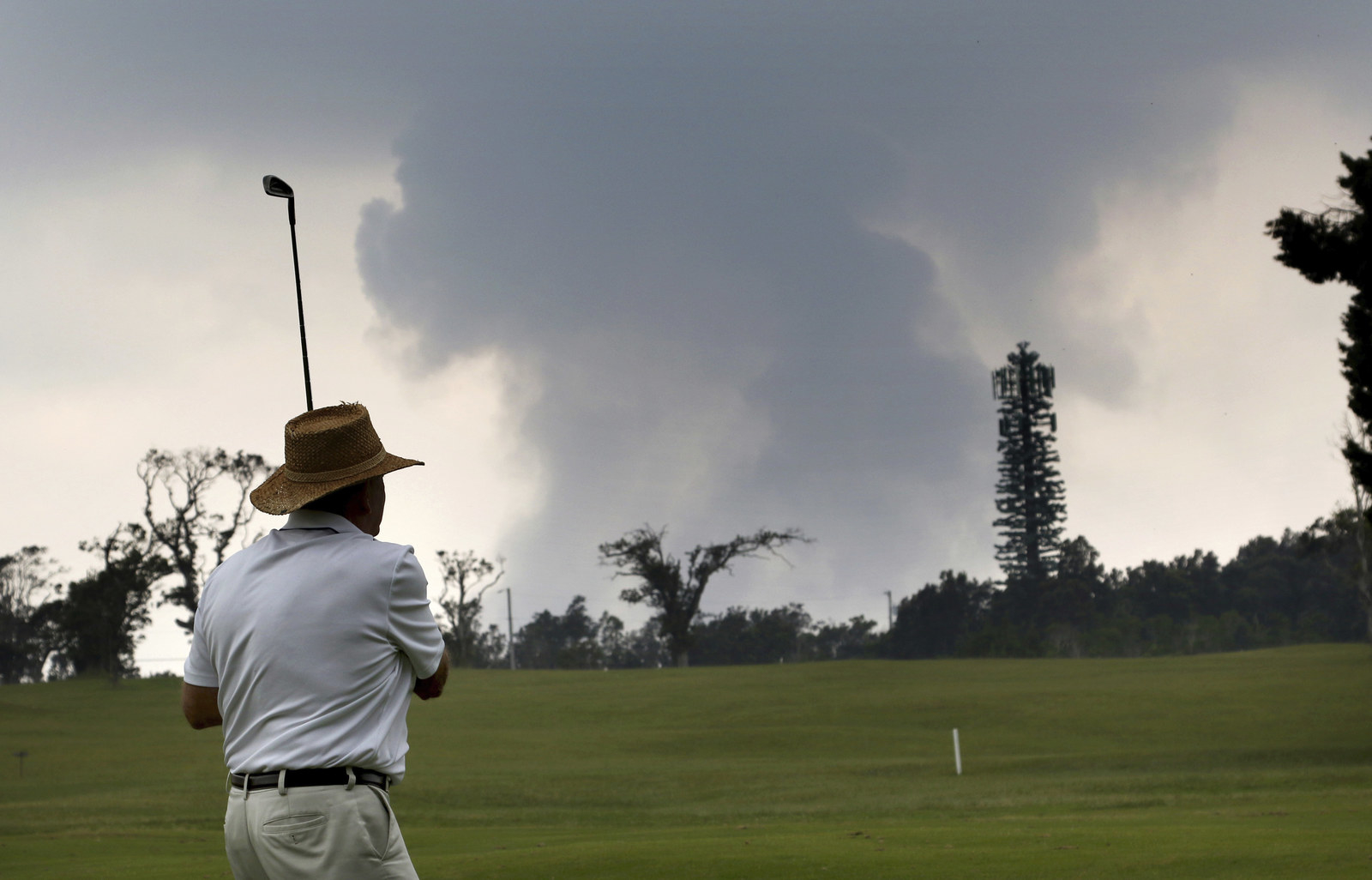 USGS has warned that the eruption from the Halemaumau Crater will fluctuate in intensity, and could still become more explosive.
Although it's not clear when or if a big explosion will occur, USGS has said that the lava lake within the crater has drained and could react with the water table, creating a steam-driven explosion that could hurl ash and large boulders miles away.
The last time this type of explosive eruption occurred at Kilauea's summit was in 1924 and one person was killed by falling debris. So be careful!