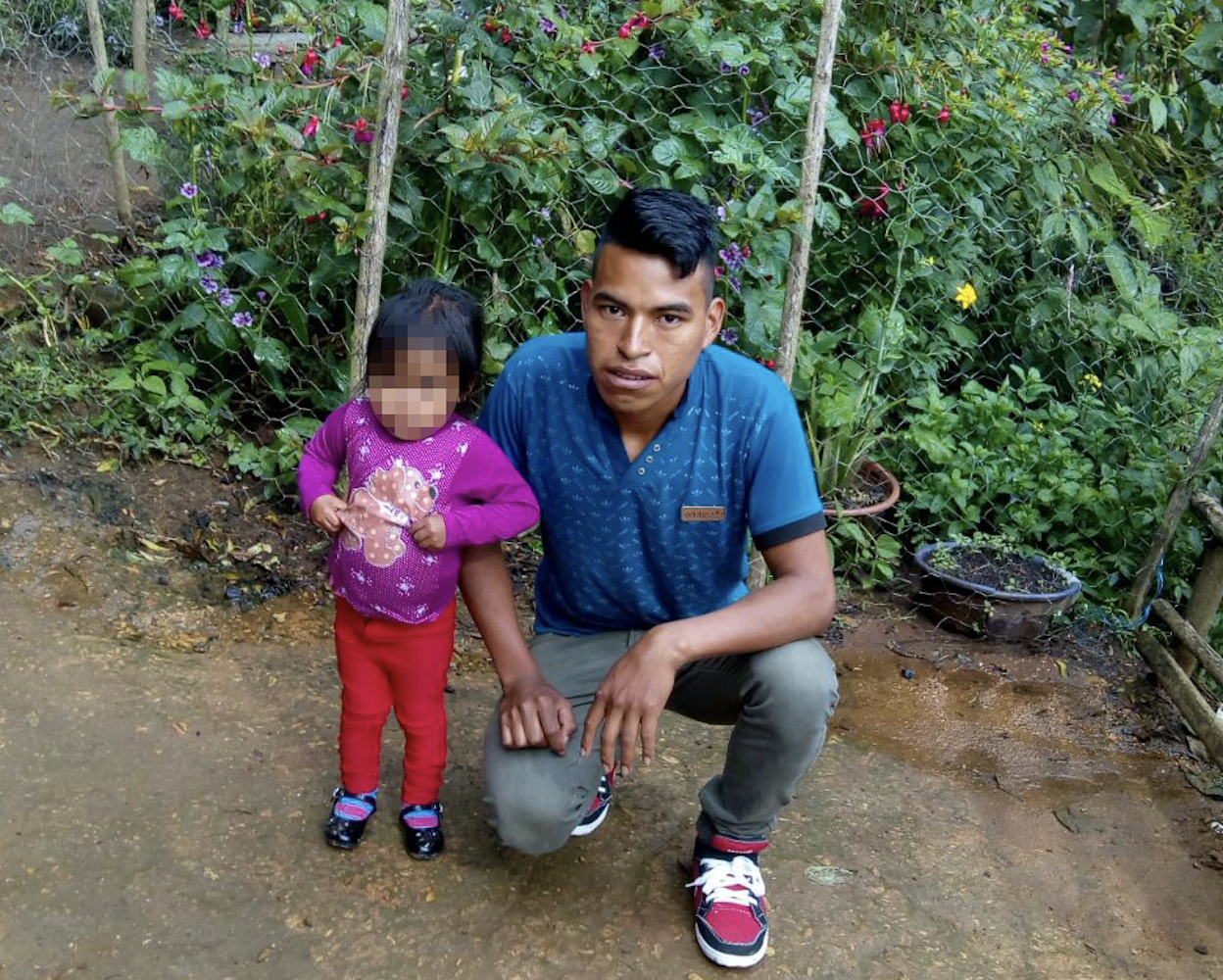 A Guatemalan father detained at the border was separated from his 2-year-old daughter in Texas despite President Trump's executive order and a federal injunction over family separations.
The Texas Civil Rights Project (TCRP) said Mario Perez-Domingo was arrested on or about July 5 by Customs and Border Protection near McAllen, Texas, while he tried to cross the border with his daughter.
Two days later, the 24-year-old was referred for criminal prosecution for unlawful entry and was separated from his daughter despite having a birth certificate that showed he was her father, said Efrén Olivares, TCRP's racial and economic justice program director.
"We were very surprised and shocked," Olivares said. "This should not be happening."
After weeks of outcry over family separations at the border, President Trump signed an executive order June 20 intended to keep detained parents and their children together instead of splitting them up.
Trump's executive order said government agencies were required to "maintain custody of alien families during the pendency of any criminal improper entry or immigration proceedings involving their members" — a requirement that appears thwarted after a federal judge rejected the government's request to change the terms of a 1997 settlement agreement that restricts how long kids can be held in immigration detention.
Still, CBP issued a policy implementing Trump's order that said "family unity will be maintained for families apprehended crossing the border illegally."
Separately, an injunction issued last month by a federal judge in San Diego stopped the government from separating families at the border absent a showing that a parent is unfit or poses a threat to a child.
Olivares said the government took the position that Perez-Domingo's daughter wasn't his and that the documents he had weren't authentic. TCRP confirmed the documents were real with the Guatemalan consulate.
"As far as we know, the government did not take any of these steps to verify whether or not Mr. Perez-Domingo was telling the truth," Olivares said. "If the government was going to take such a drastic step to go against the injunction and executive order they must have taken steps to confirm she really was not his daughter."
US Customs and Border Protection referred questions to the Department of Homeland Security, which did not immediately return a request for comment.
Olivares said his organization encountered Perez-Domingo on July 9 at his criminal hearing in McAllen and that was when he told TCRP he had been separated from his daughter.
Perez-Domingo, who speaks Mam, an indigenous language, and knows only minimal Spanish, said he was scared and didn't understand what the border agent was asking him.
"He kept asking us why they took his daughter because she was so little, she was crying when they took her and he asked us when he was going to see her again," Olivares said.
Olivares said CBP told his office that they were "good to go" Thursday in terms of reunification but more than 24 hours later they were still separated.
Perez-Domingo remains in the custody of the US Marshals office. It was unknown if he was seeking asylum or another type of protection in the United States.
"As long as the zero tolerance policy is in place separations can happen every day and we must all keep vigilant," Olivares said.