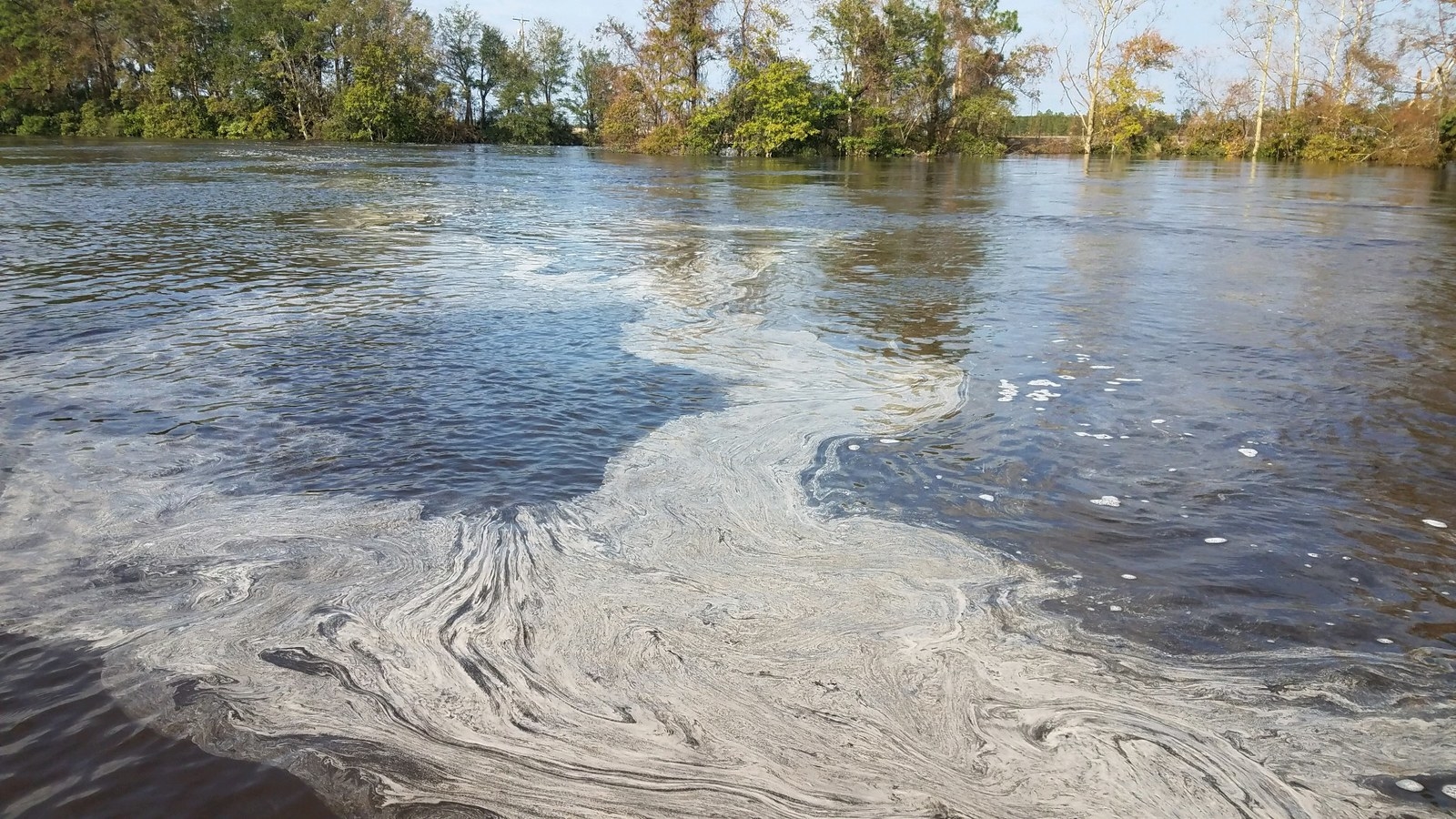 Rising floodwaters breached a dam holding back a large reservoir at a power plant in North Carolina on Friday, sending potentially toxic material from a nearby coal ash basin into the local river.
Duke Energy acknowledged that it could not rule out the possibility of toxic coal ash leaking into the Cape Fear River near Wilmington, but maintained there was no significant environmental threat. A spokesperson also told AngleNews that "based on our visual inspections we don't see evidence of coal ash."
However, the possibility that toxic pollution could enter the river had environmentalists out in force Friday testing the water.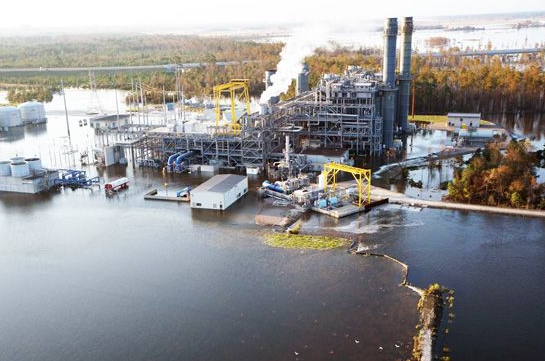 The L.V. Sutton Power Station was once powered by coal, the leftover ash of which contains mercury, arsenic and other toxic heavy metals. Duke Energy reported that floodwaters had breached several points in the reservoir used to cool the plant, sending water into large coal ash dumps.
Material from the one of the basins could be seen in the Cape Fear River, although there was a dispute between Duke Energy and environmentalists over whether it was coal ash.
A spokesperson for Duke Energy, Paige Sheehan, said the material was actually cenospheres, hollow silicone balls that are a byproduct of coal combustion that pose "no health risk" and "typically dissipate."
But Kemp Burdette of Cape Fear River Watch told AngleNews from a boat on the river where he was collecting water samples that it was clearly coal ash.
"It's like saying a poodle is not a dog," he said. "Cenospheres are coal ash. They contain all the same heavy metals. They just happen to be a part of coal ash that floats. They have all the same negative impacts."
Duke Energy has been working to excavate the basins of stored coal ash to transport the material to a new lined landfill site.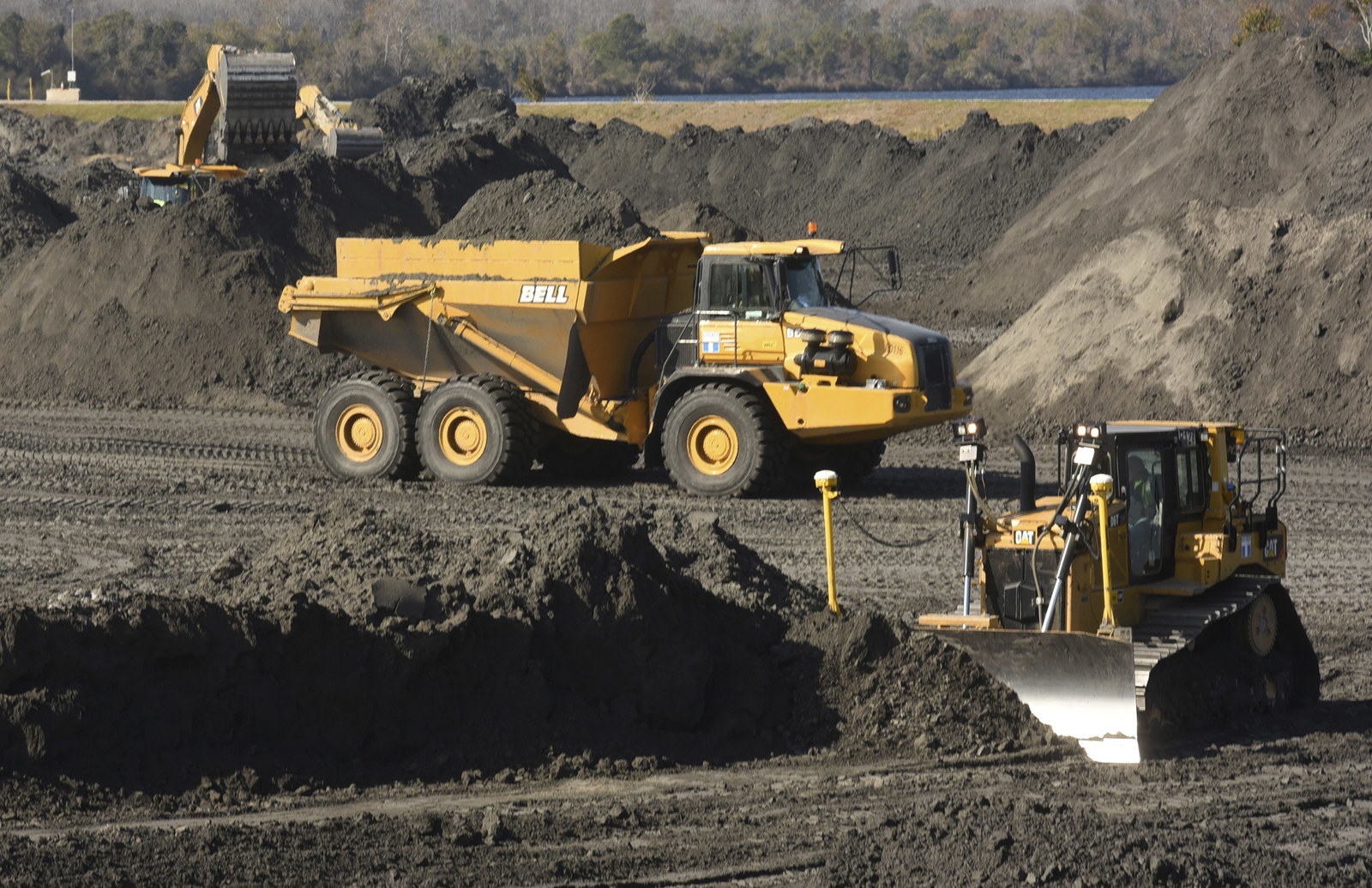 State regulators had yet to reach the site Friday evening. But the situation in Wilmington is indicative of flooding issues across the state as the after effects of Hurricane Florence continue to be felt in the form of swelling rivers.
As of Friday evening, five open air lagoons that hold pig waste had suffered structural damage, according to the North Carolina Department of Environmental Quality. Thirty-one of the lagoons are overflowing because of the heavy rains and another 41 were close to spilling over.
A spokeswoman for the agency told the Charlotte Observer the officials have not yet been able to inspect the sites, so they were instead relying on farmers self-reporting the damage.
Duke Energy, Sheehan said, will work with environmental regulators as it continues to test the water. However, Burdette warned that if the material from the coal ash basins reaches downtown Wilmington in the event that it is flooded, the water will be "inundating a city-wide ecosystem with a toxic cocktail of heavy metals."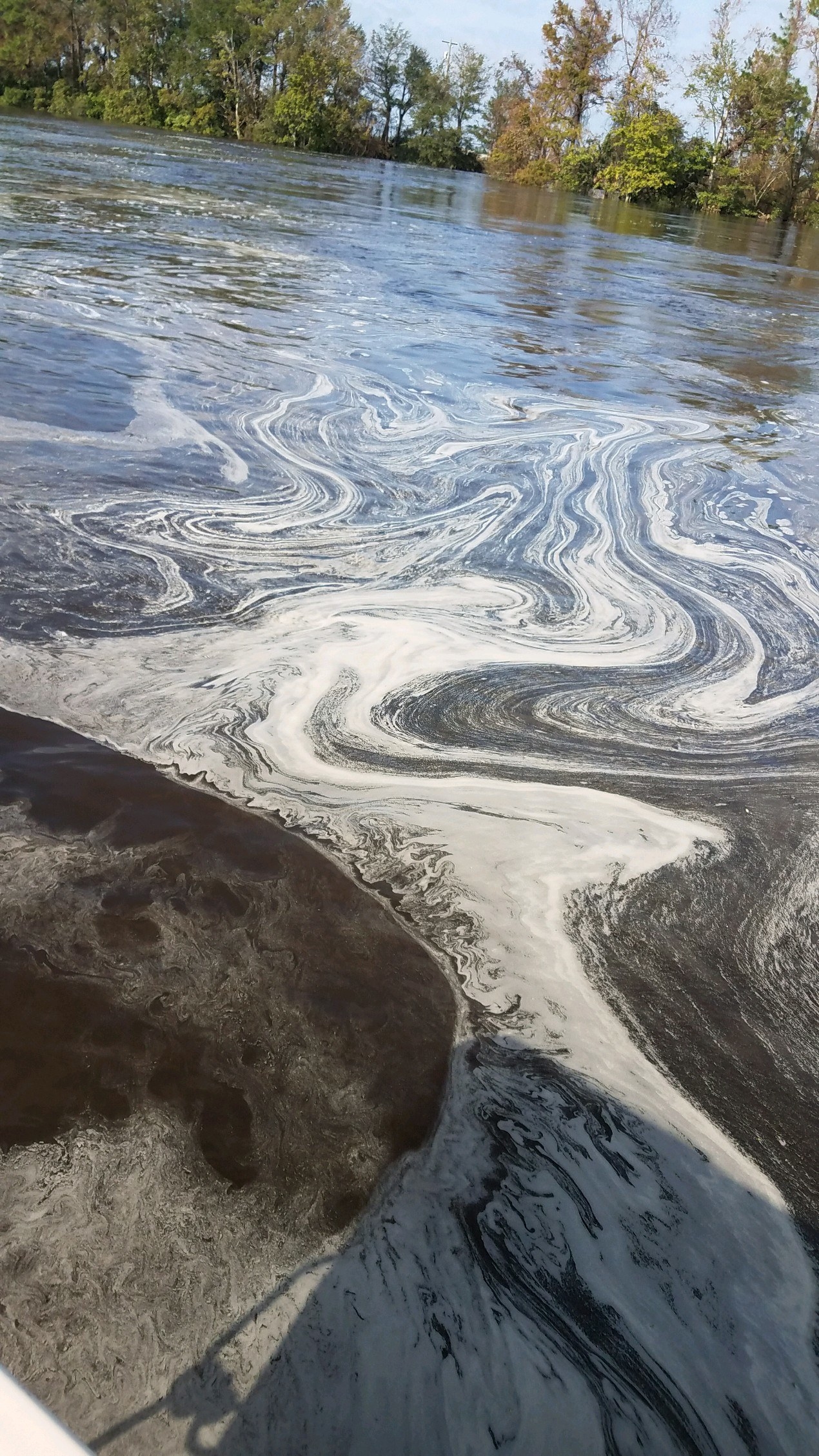 "It's not like it just disappears," he said, adding that the material will likely settle in the Cape Fear River Estuary — a popular spot for fishing, crabbing, lobstering, clamming, swimming and finding oysters — and therefore end up "potentially on someone's dinner plate."
Water levels for Cape Fear River are expected to continue to rise heading into Saturday, the National Weather Service warned.
Meanwhile, Duke Energy, which provides most of the state's power, has temporarily shut down the power plant and evacuated all employees.
Salvador Hernandez contributed reporting