A 24-year-old man has been arrested on suspicion of attempted murder after an armed siege in central Oxford.
Officers returned fire on Monday after shots were fired from a residential property in Paradise Square.
Negotiations with a man continued until about 3am on Tuesday.
Thames Valley Police said that while a "firearms incident" had ended "peacefully", a "small scenewatch" remained in place.
Police, who had earlier described the situation as "contained", were called to the scene at about 1.15pm on Monday.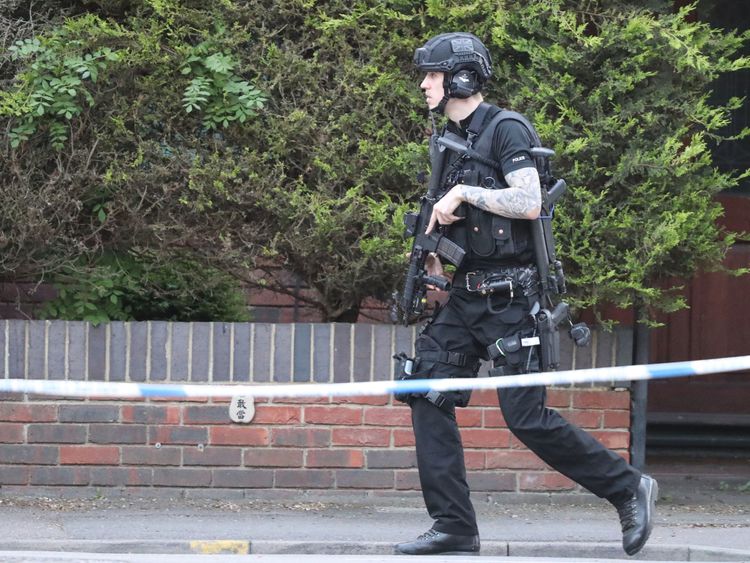 Paramedics said one man had been treated for non-life threatening injuries.
All road closures in the area have been lifted.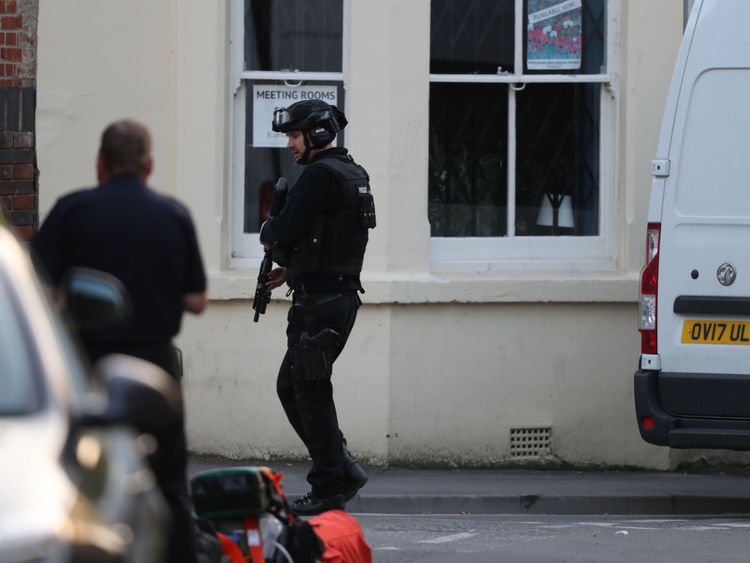 Loud bangs were heard on Monday afternoon, while later, in the evening, one resident said the situation was "very much ongoing" after further loud bangs were heard at around 10pm.
Members of the public were warned to avoid the area.
A woman who was sat on her balcony said she heard loud bangs, shouting and dogs barking on Monday afternoon.
"After a second round it became apparent these were gunshots so I rushed inside," she said.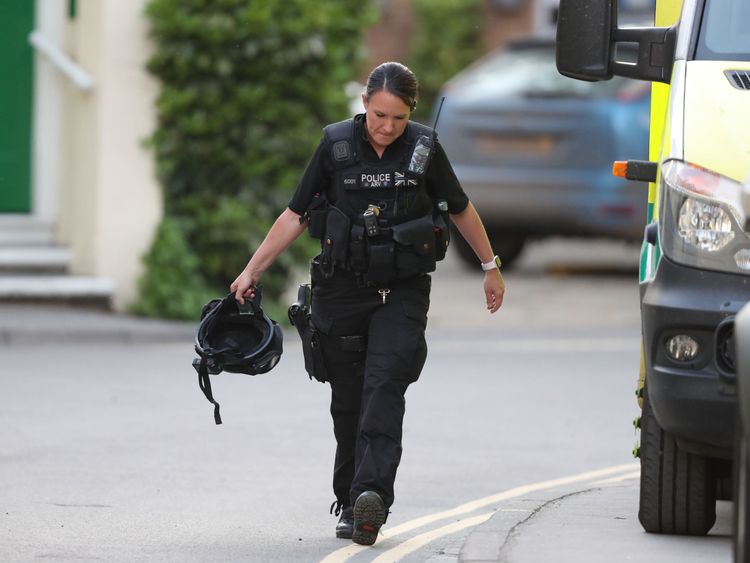 "There was a couple more shots, three spurts in total, still a lot of shouting and barking. I heard a man shout 'show me your hands' repeatedly."
Another witness said more loud bangs were heard later on Monday night, which sounded like gunfire, followed by shouting.