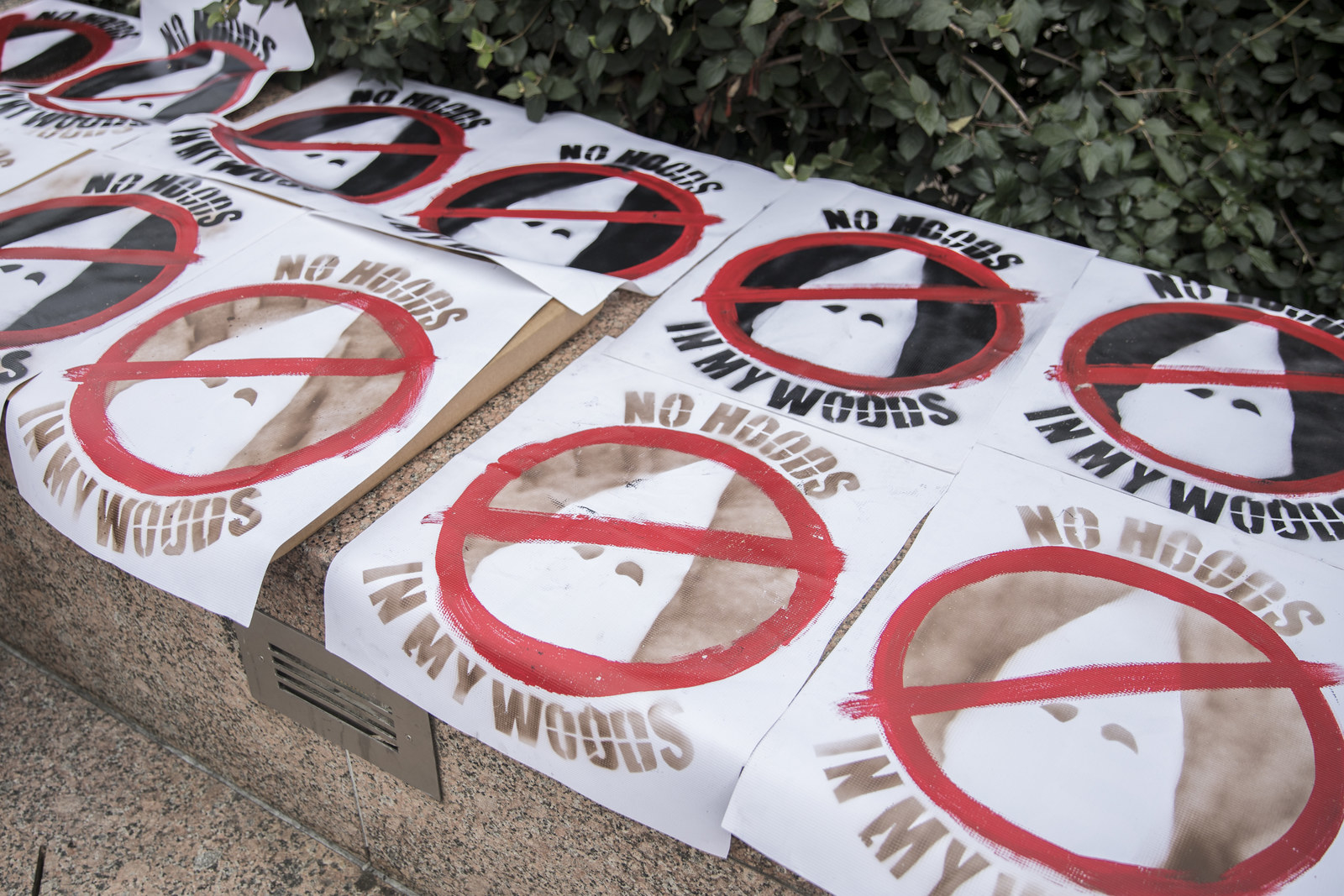 Scores of white supremacists are expected to rally on Sunday in Washington, DC, in the second "Unite the Right" rally, where legions of counterprotesters have already gathered.
The first rally, held in Charlottesville, Virginia, last August, began with people burning tiki torches and chanting the Nazi slogan "blood and soil," before the next day devolved into violence. Heather Heyer, who was demonstrating against white supremacists, was killed, along with two police officers who died in a helicopter crash while surveilling the protests. Dozens were injured.
Sunday's rally in Washington, DC, is scheduled to officially begin at 5:30 p.m. in Lafayette Square, a park adjacent to the White House. White supremacists will begin gathering in the Foggy Bottom neighborhood at 3 p.m. and plan to begin to march in the streets, with a police escort, from the Foggy Bottom Metro Station at 5 p.m. to the rally site.
Jason Kessler, the organizer behind the original Unite the Right rally, initially planned to hold two anniversary rallies: One in Charlottesville and one in Washington. After his application in Virginia was denied, Kessler filed a lawsuit against the city over the decision in March. He later dropped the suit on Aug. 2.
In his May permit application for Sunday's rally in Washington, Kessler described the event as a "white civil rights rally" organized to "protest civil rights abuse in Charlottesville."
Far-left demonstrators still gathered in Charlottesville on Sunday where they tried to visit the street where Heyer was killed. Police had blocked the area, and some protesters blocked media from filming them. They also demonstrated on Saturday.
In Washington, the Shut It Down DC Coalition, which includes Black Lives Matter DC and the anti-fascist group Smash Racism DC, among nearly 40 other local activist organizations, began their "rally against hate" on Sunday at Freedom Plaza, a short walk from where the white supremacists planned to gather.
"This is for Heather Heyer, Corey Long, Deandre Harris, ICE abolition, open borders, dismantling the prison industrial complex, and ending the settler colonial system," counterprotest organizers explained on the Shut It Down DC website. "We will confront fascism, anti-Semitism, Islamophobia, white supremacy, and state violence on August 10-12."
This is a developing story. Check back for updates or follow AngleNews on Twitter.