1.
A metal bed frame that'll bring some industrial accents to your bedroom without sacrificing comfort or coziness.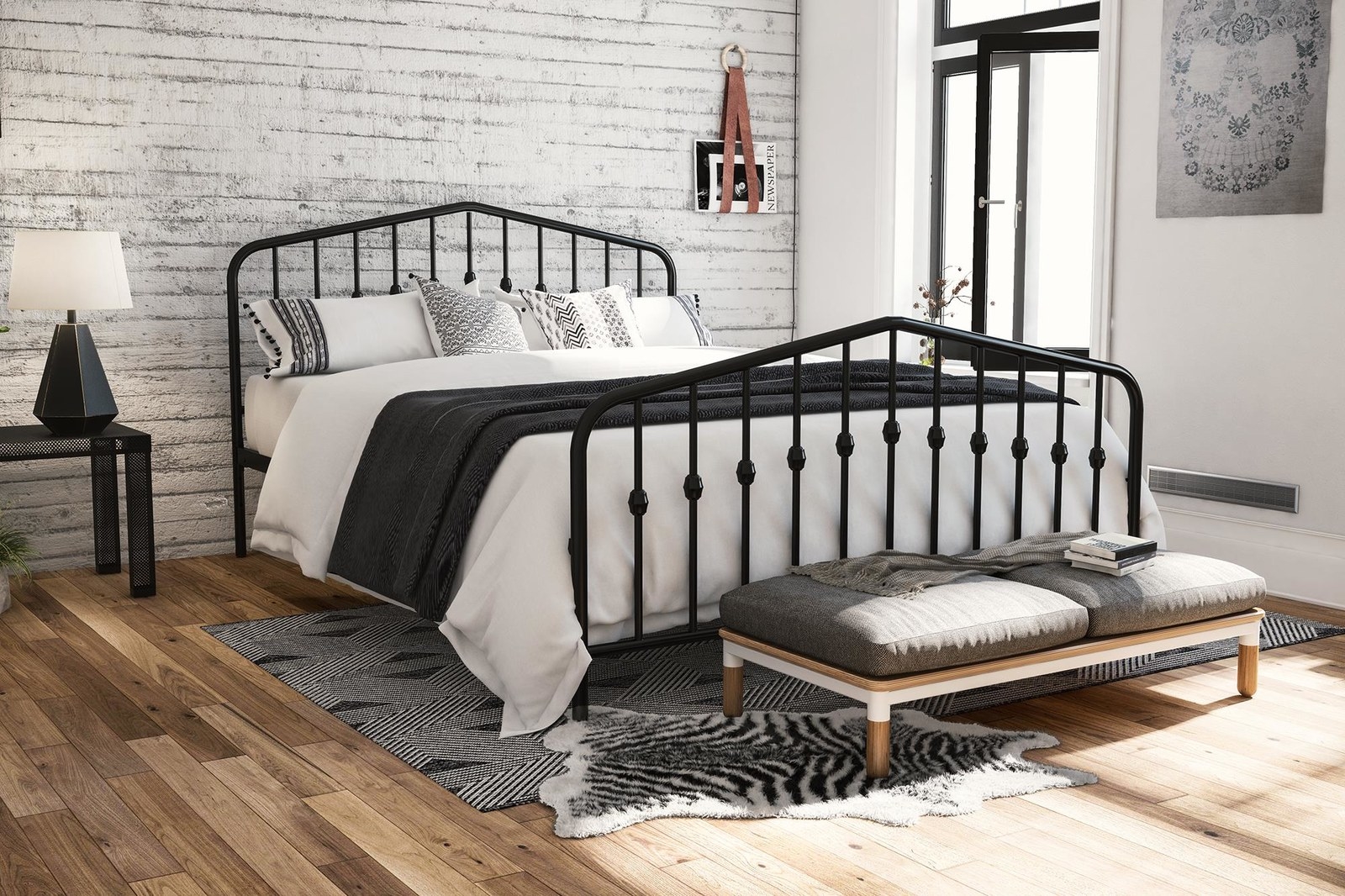 2.
A mid-century dresser to upgrade your space with some classic, minimalist style.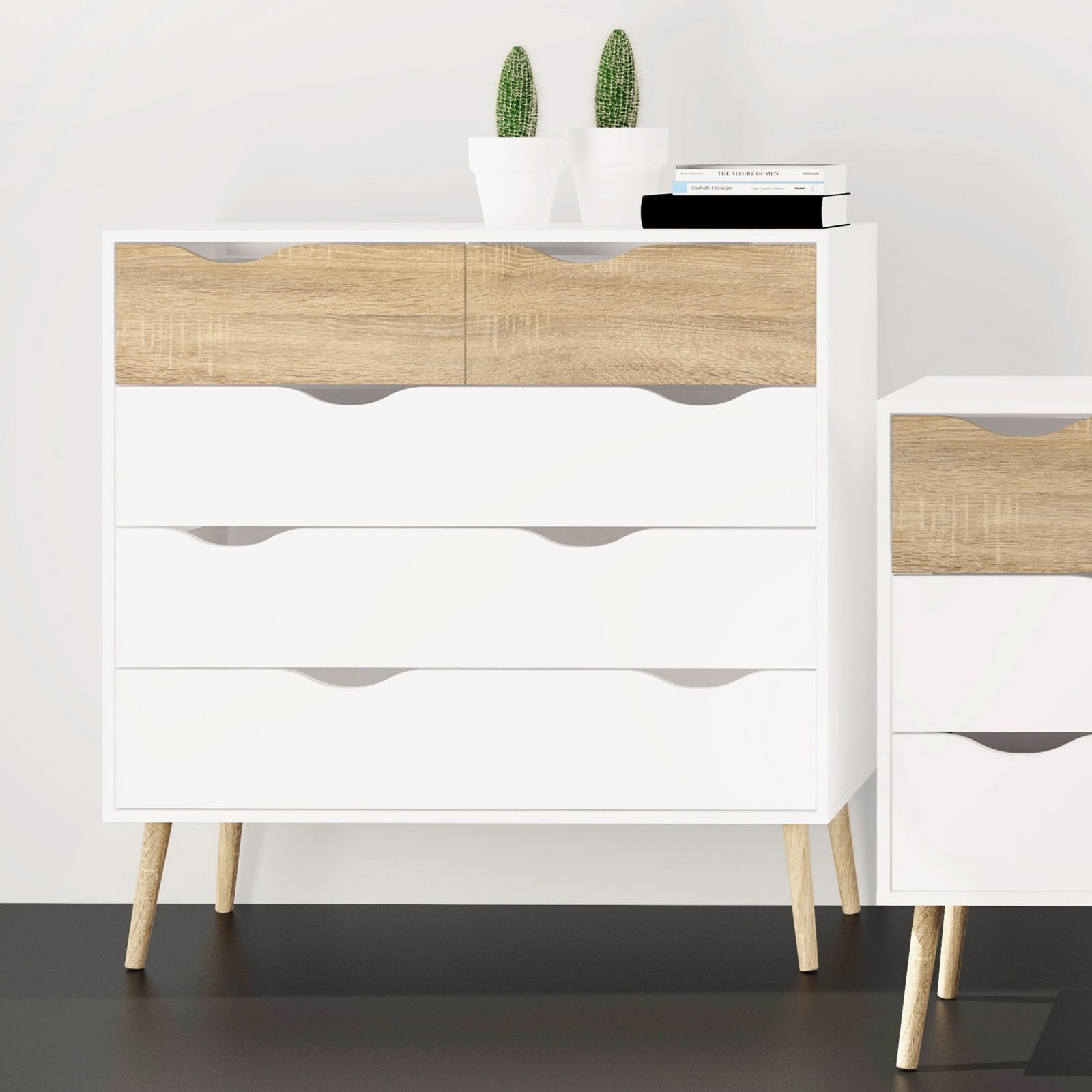 3.
A classic wardrobe that'll be a great option for some extra storage in a room without a closet.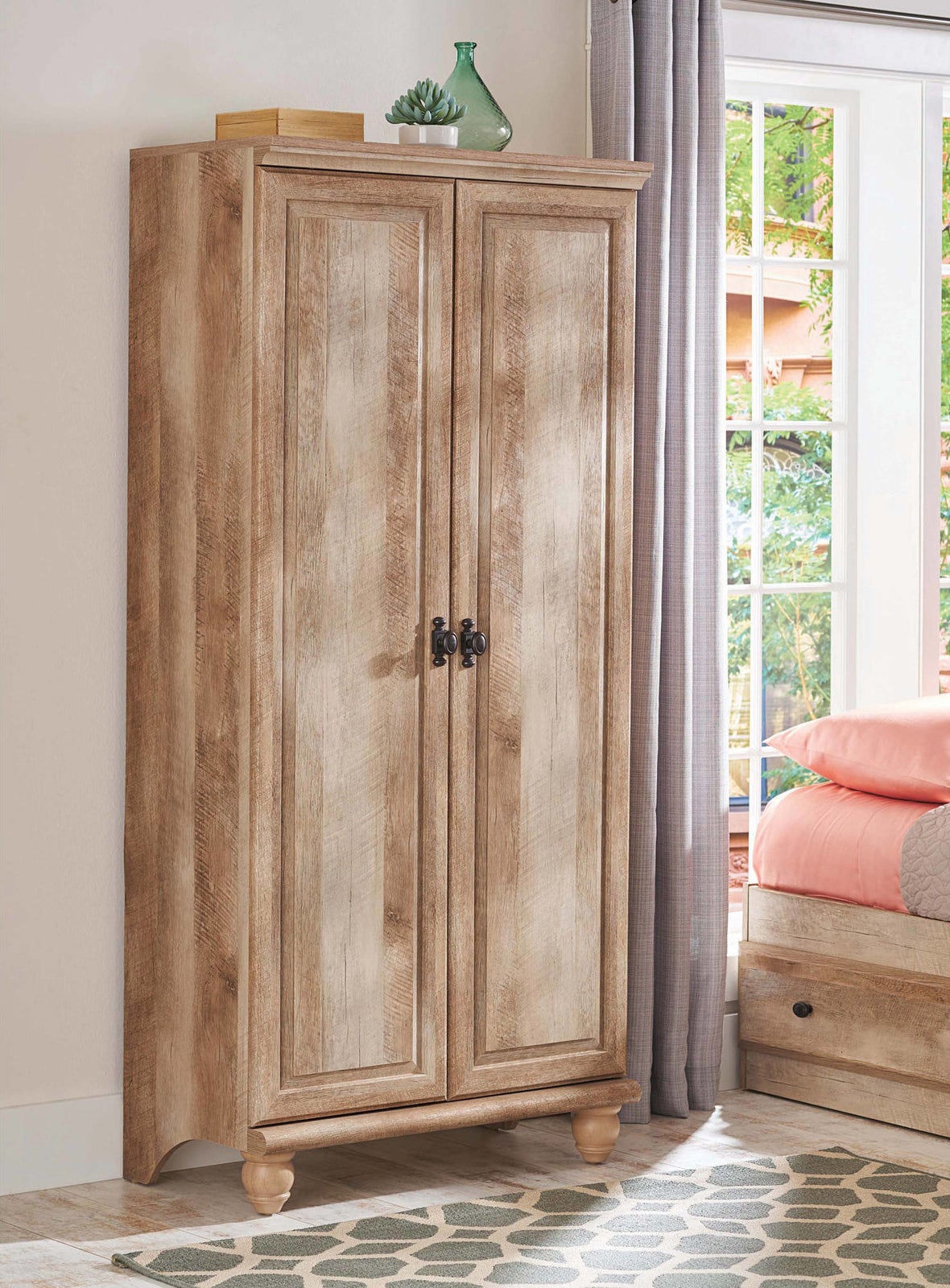 4.
A wooden nightstand with built-in USB ports so you can charge all your devices without having to fiddle around with an outlet every night.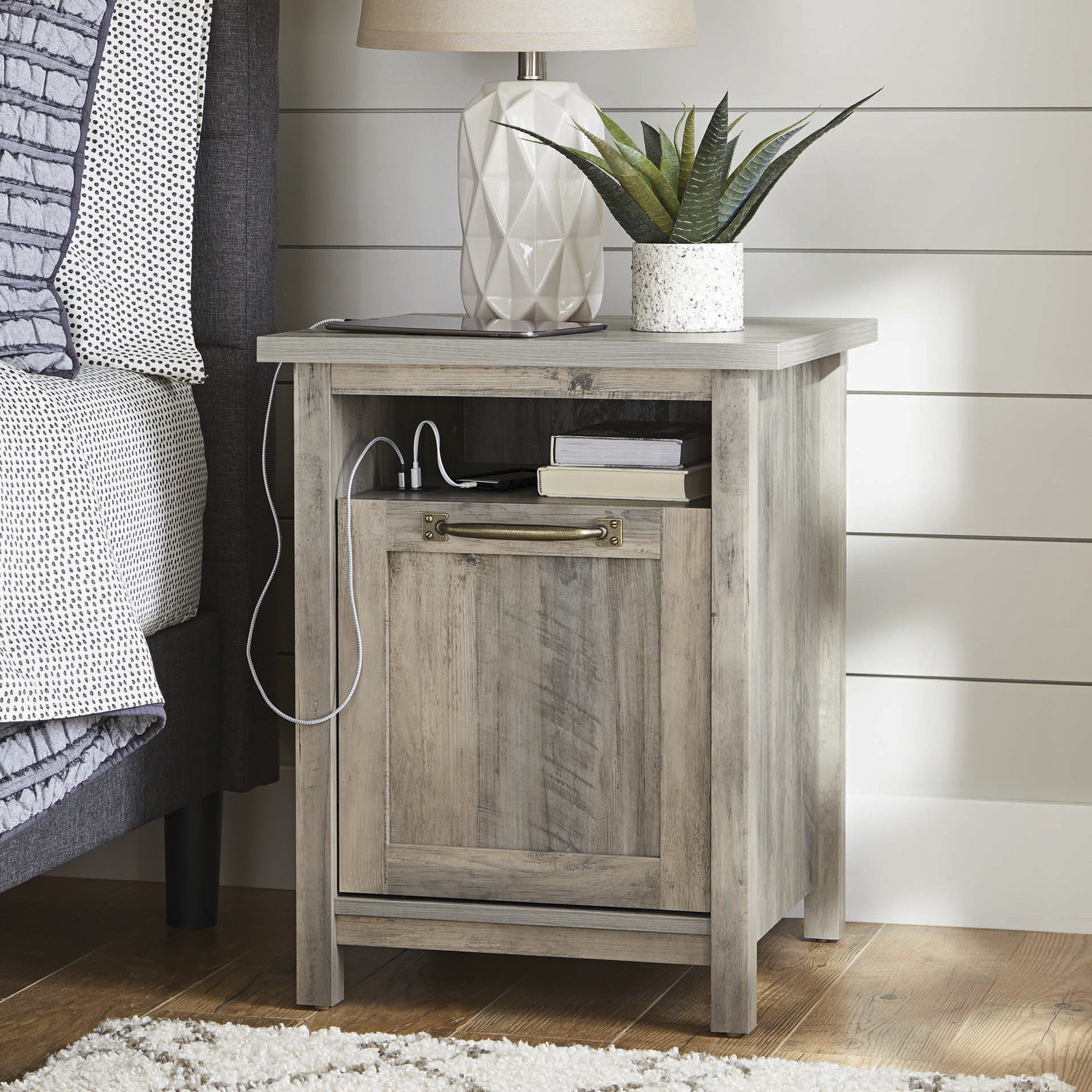 5.
A ladder-style shelf that'll hold just about anything you need, from books to tchotchkes…or even a printer.
6.
A storage bench much nicer than the one Jan made Michael sleep on — and you can keep your extra sweaters in this one!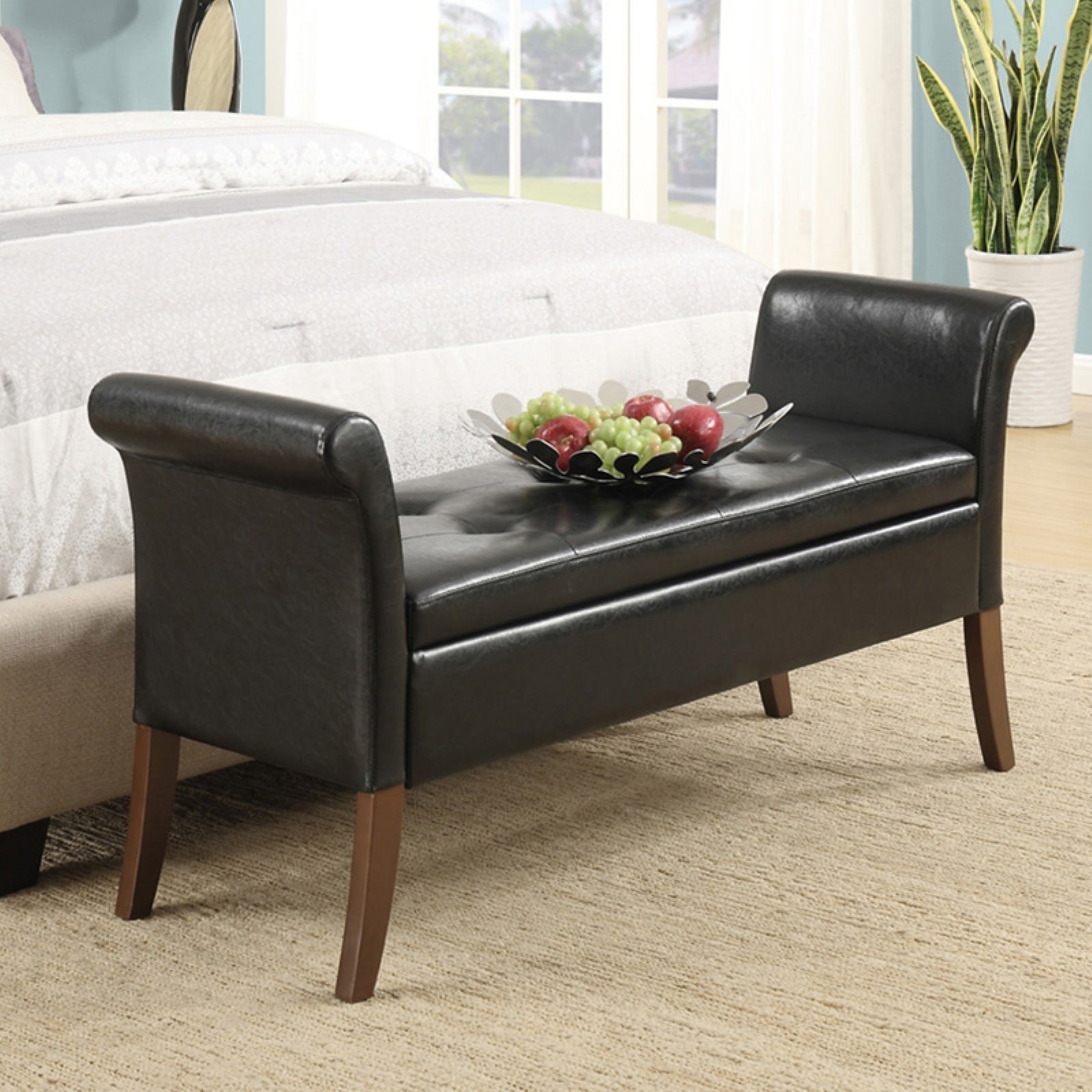 7.
A metal platform bed with plenty of space for storage underneath and sturdy slats so you won't need a box spring.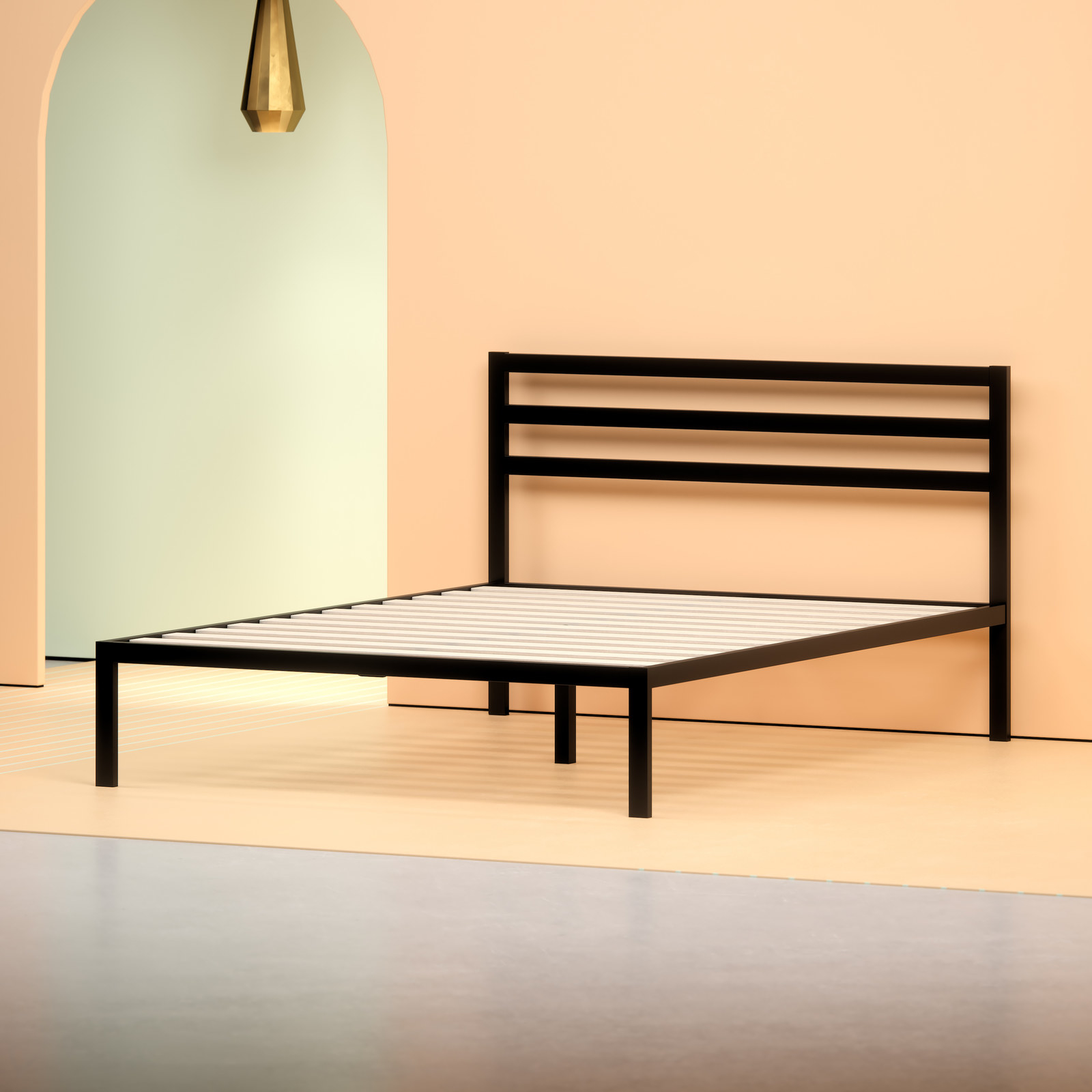 8.
A six-drawer dresser perfect for smaller rooms, because it takes up a lot less floor space without sacrificing storage.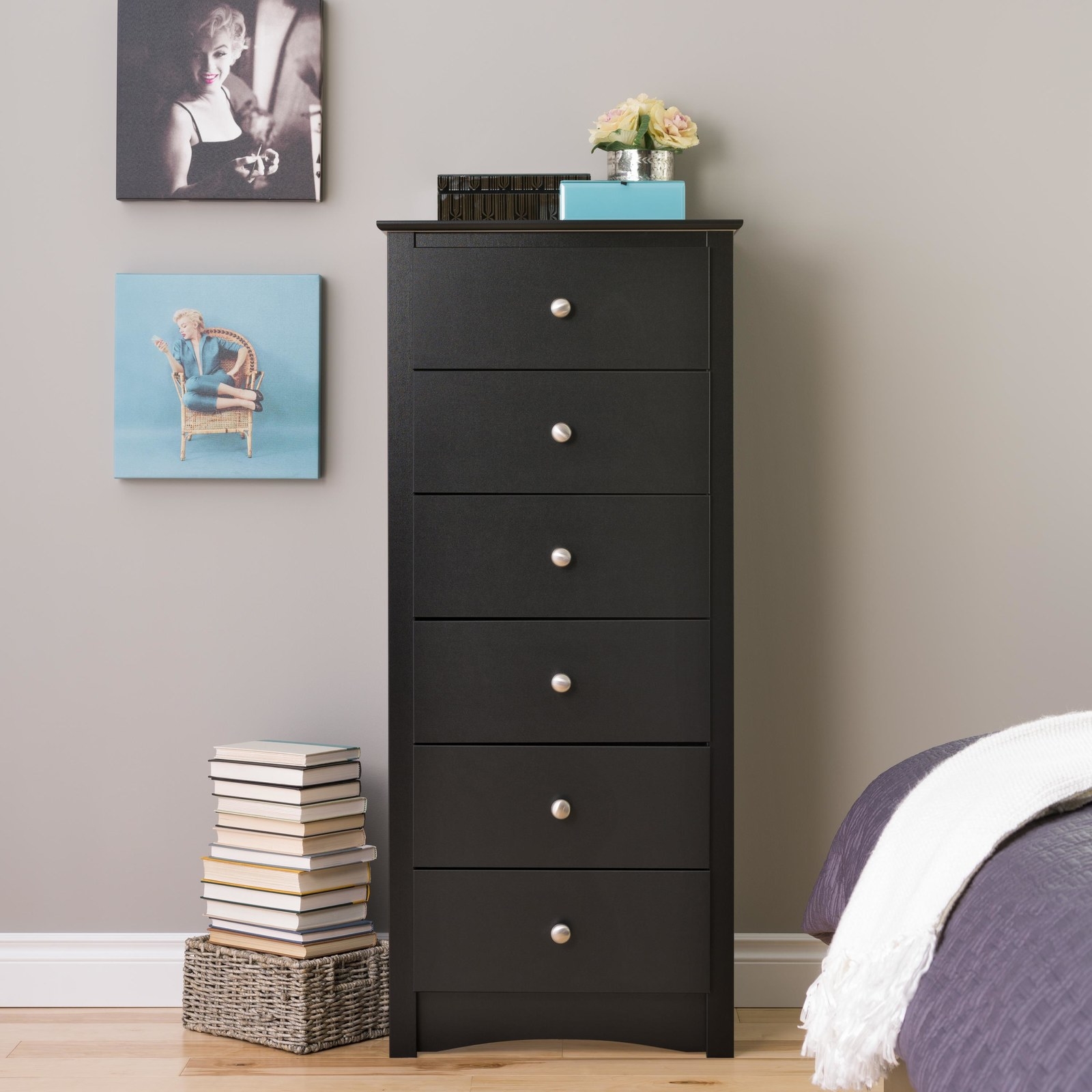 9.
A garment rack that'll come in handy whether you're an ultra-prepared type who likes to hang up outfits for the week or a "can't afford a room with a real closet" type.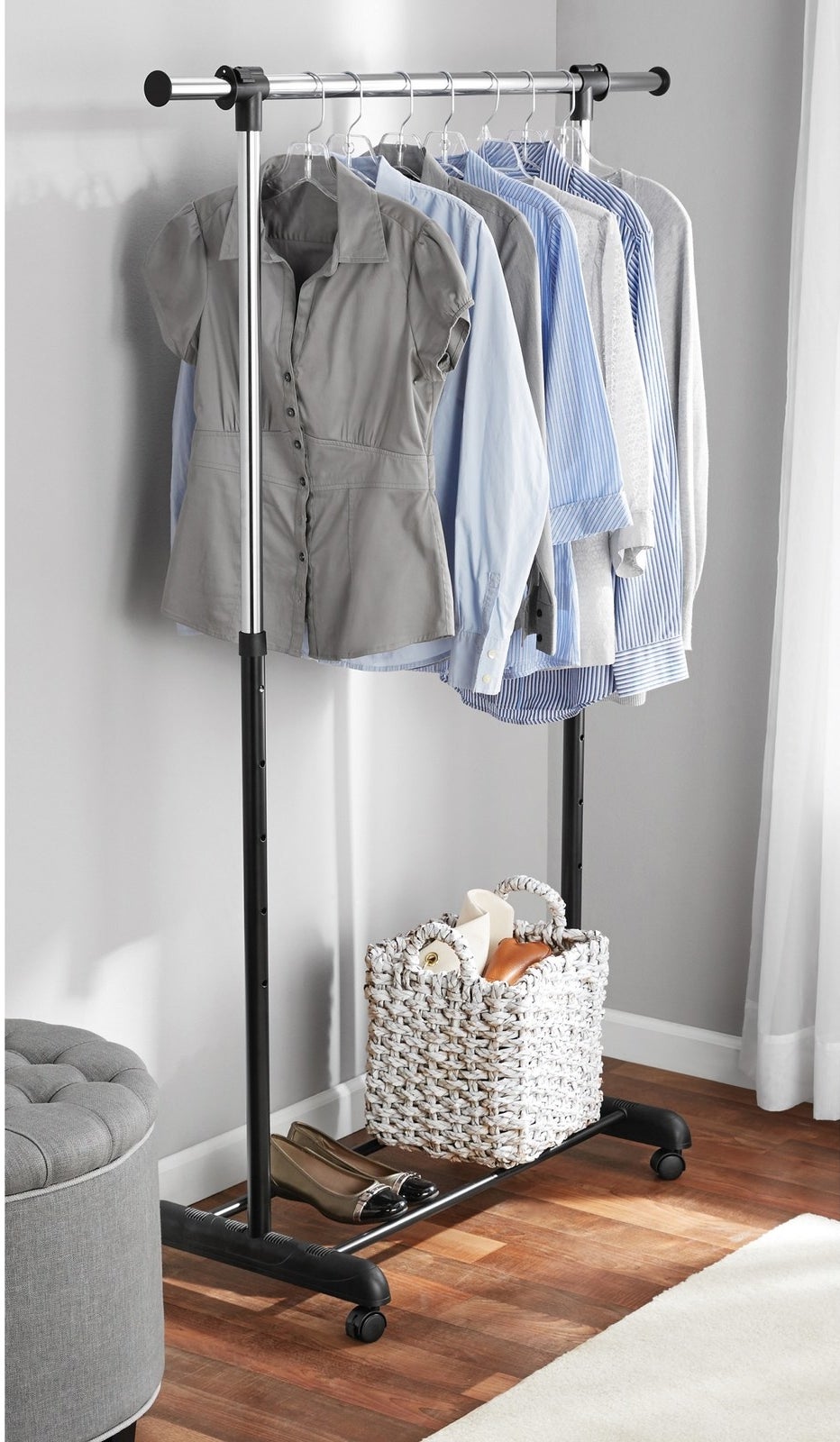 10.
A rounded nightstand to bring a little bit of a softer edge into your bedroom.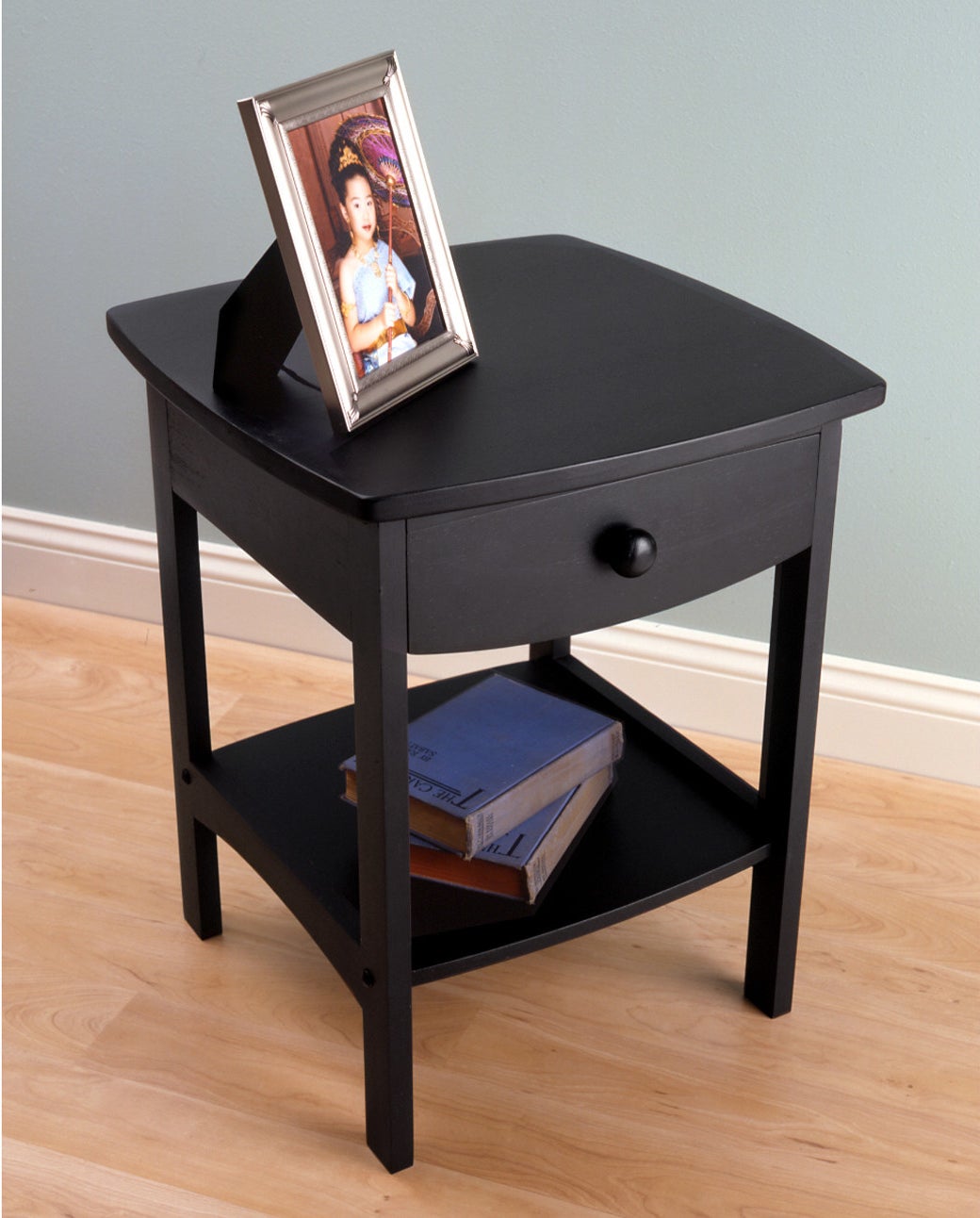 11.
A club chair with an ultra-soft microfiber covering you'll want to curl up on, preferably with a good book.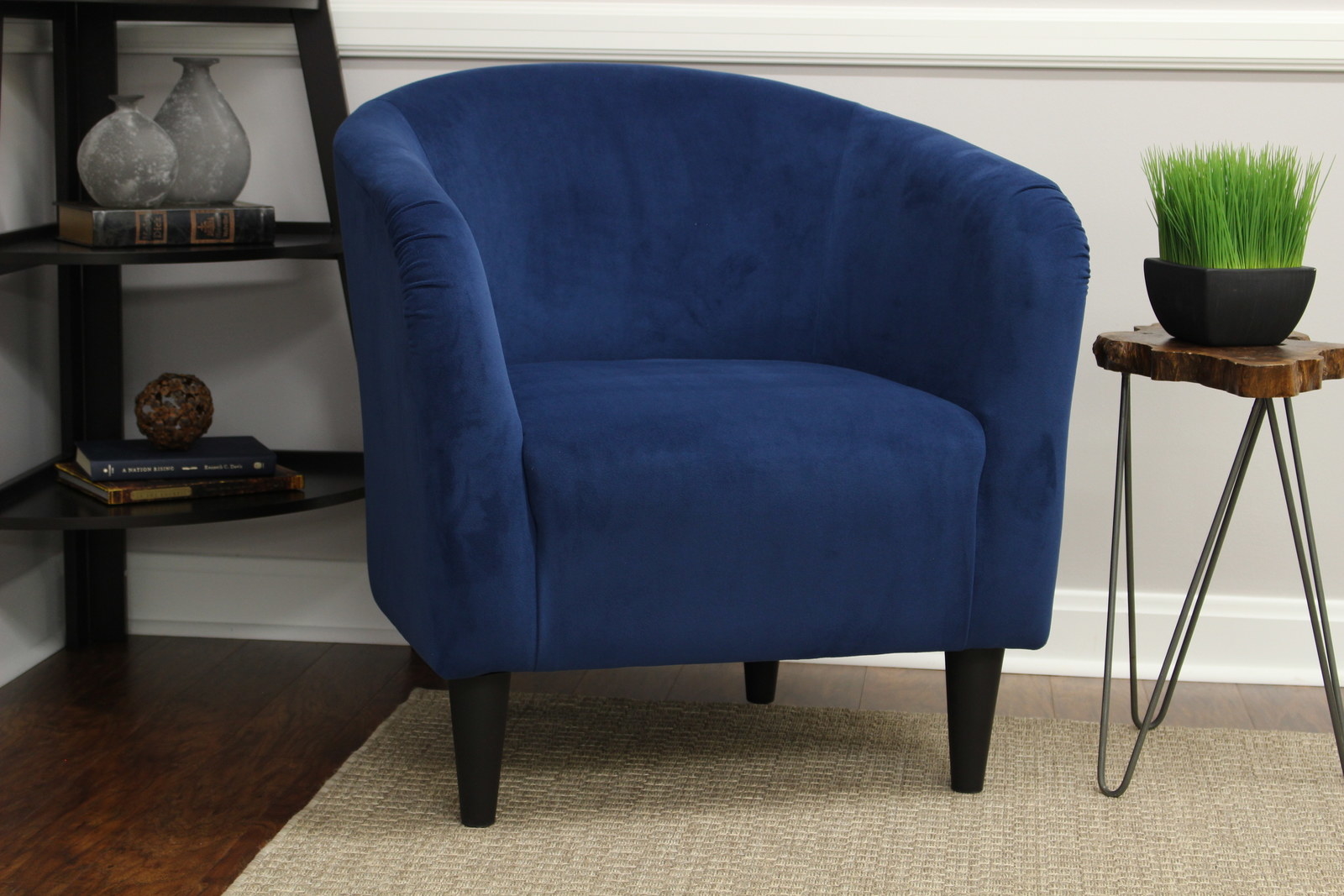 12.
A canopy bed to help you finally live out your princess dreams. Or king dreams. Or Supreme Emperor dreams, I don't know your life.
13.
A chest of drawers with a classic wooden finish that'll coordinate nicely with basically any decor you already have.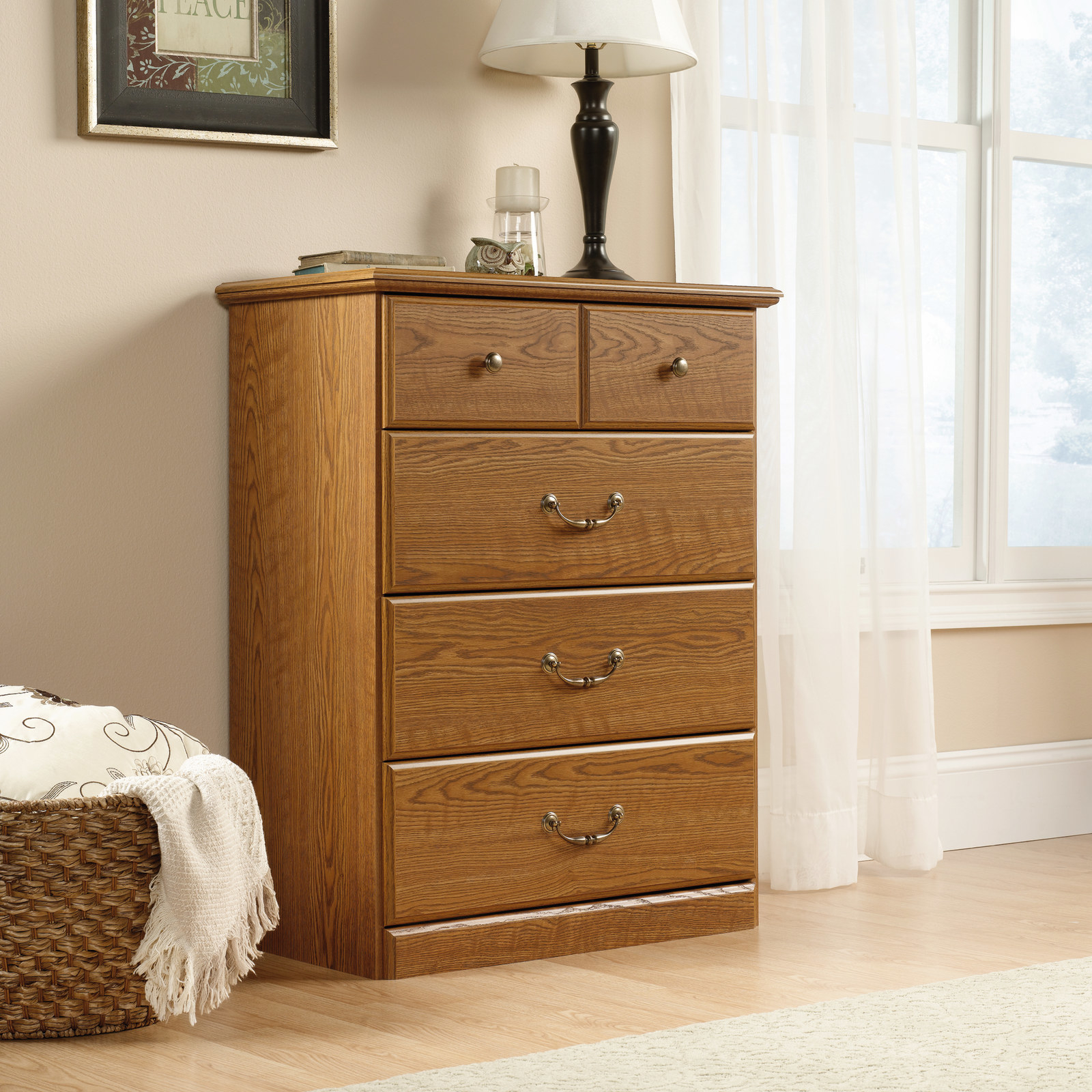 14.
A simple vanity to maybe finally control the Makeup Explosion in your room (no judgment, I've been there too).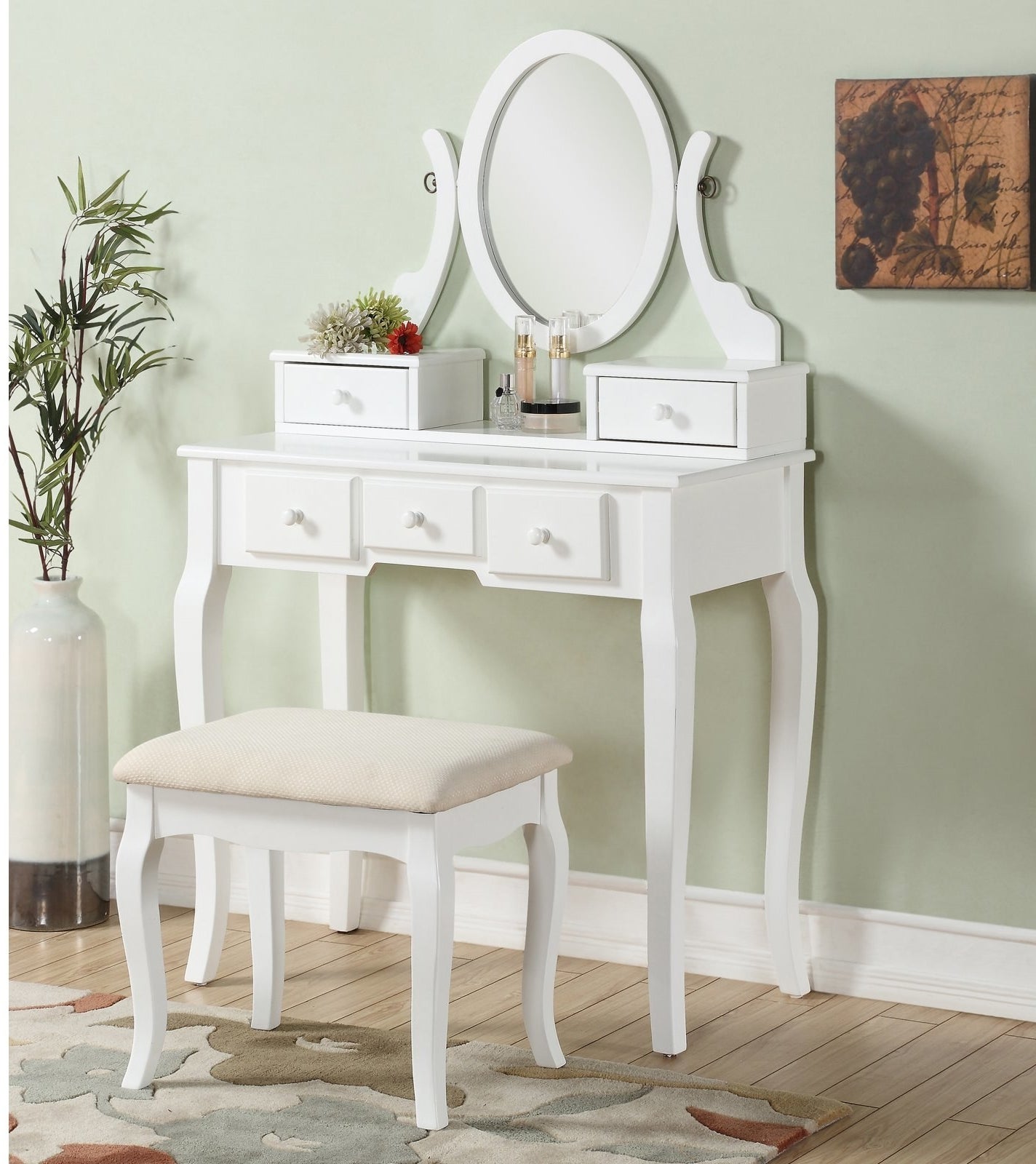 15.
An armoire that combines shelves, drawers, and hanging space — you could probably fit your entire wardrobe in this thing and still have room to spare.
16.
An upholstered bed with tufted detailing that'll bring a little modern style and elegance to your room.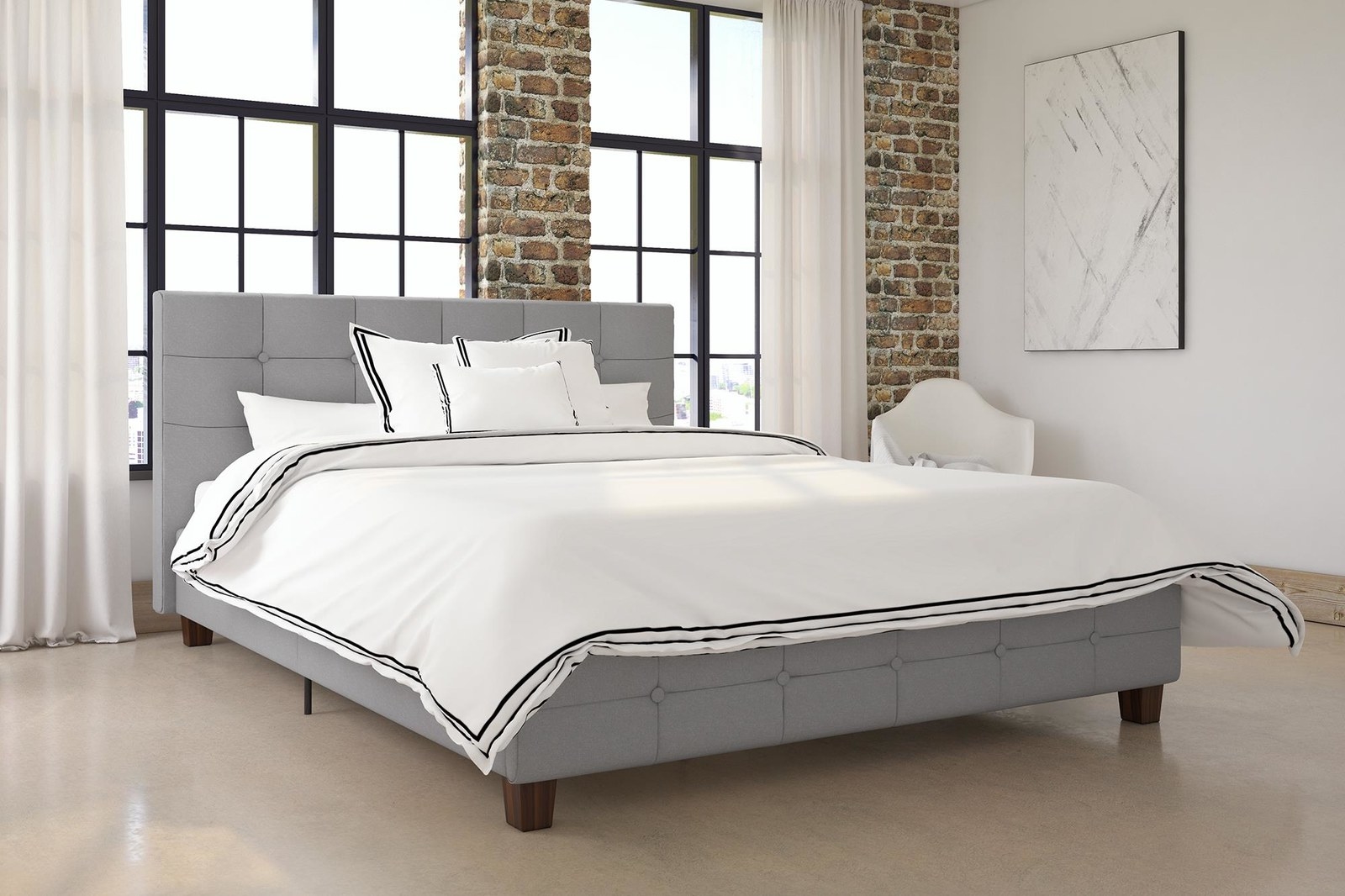 17.
A vintage-inspired nightstand Don Draper would definitely approve of.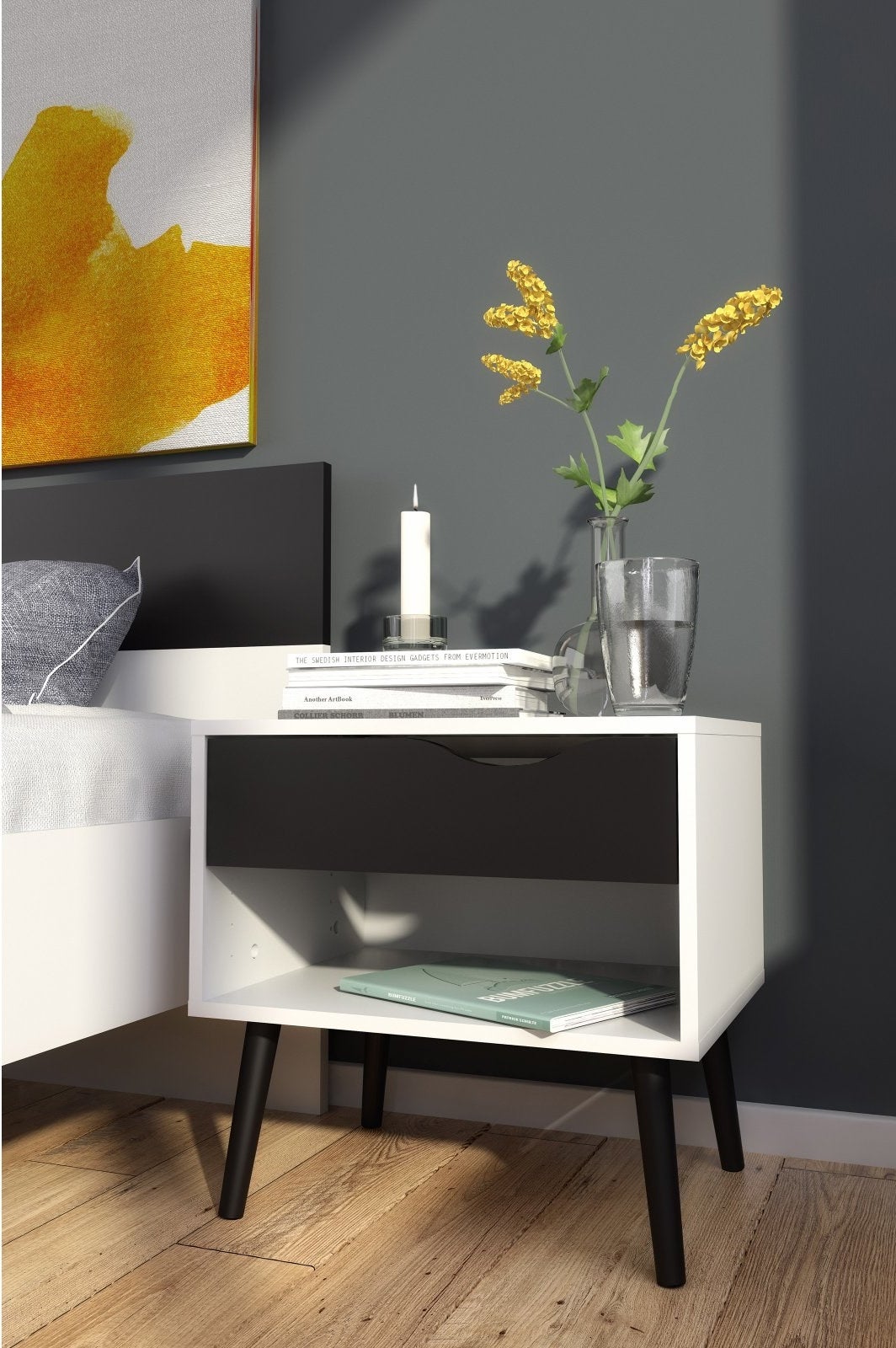 18.
A simple shelf you can assemble with no tools or hardware, but is still super sturdy.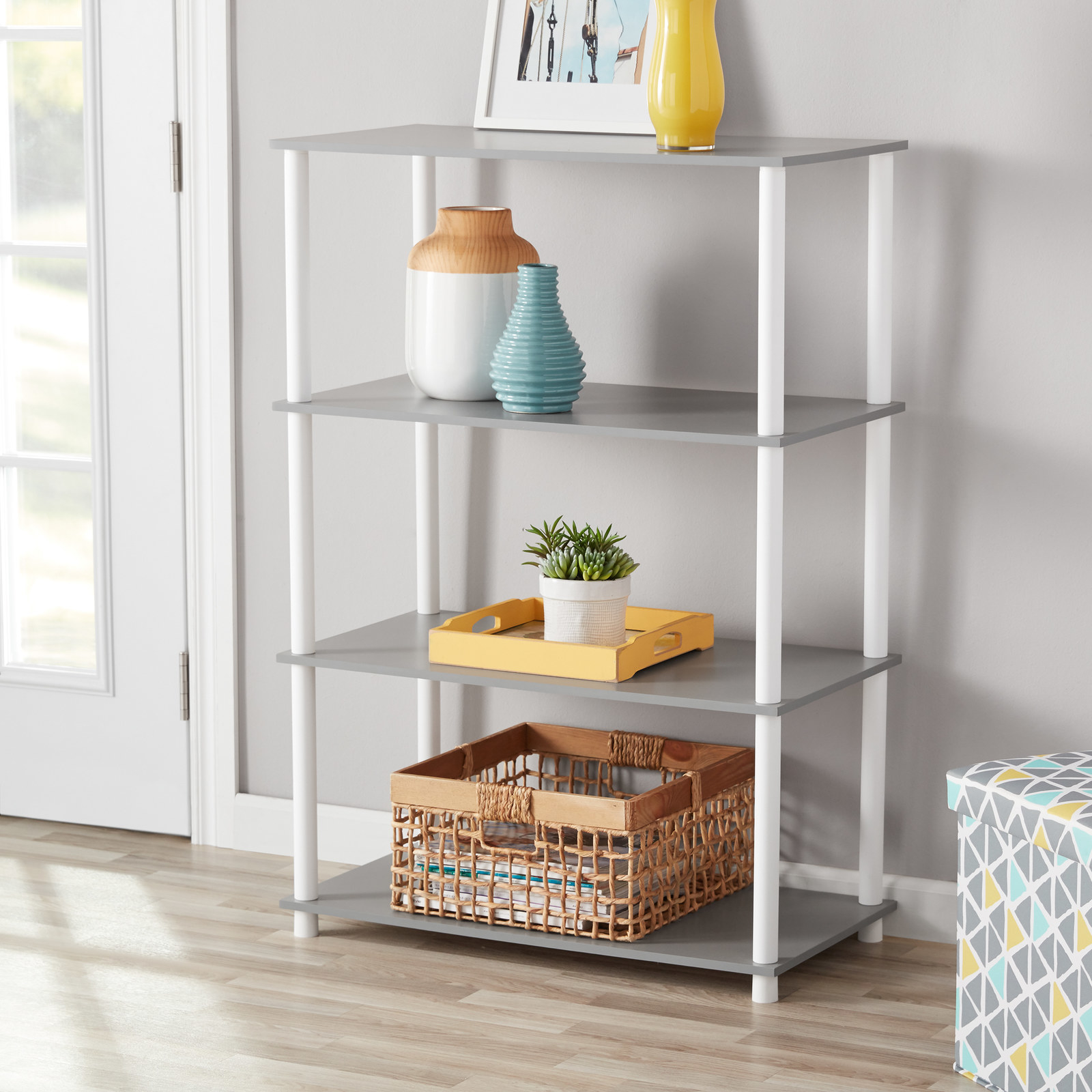 19.
An upholstered bench that's just begging to have a chic throw blanket draped on it.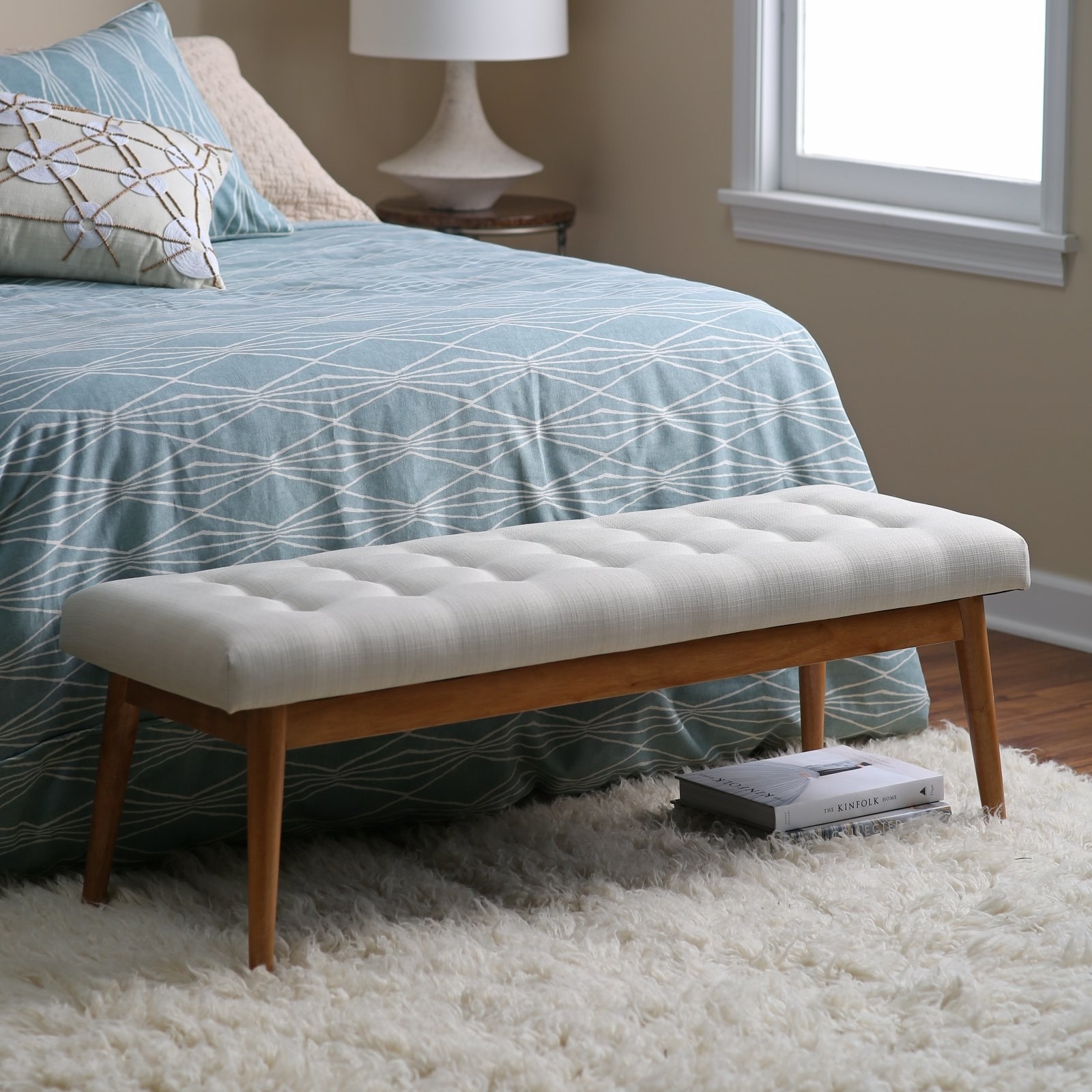 20.
A wooden platform bed sure to bring some ~natural vibes~ to your space. This baby might be better than all those crystals you've been hoarding.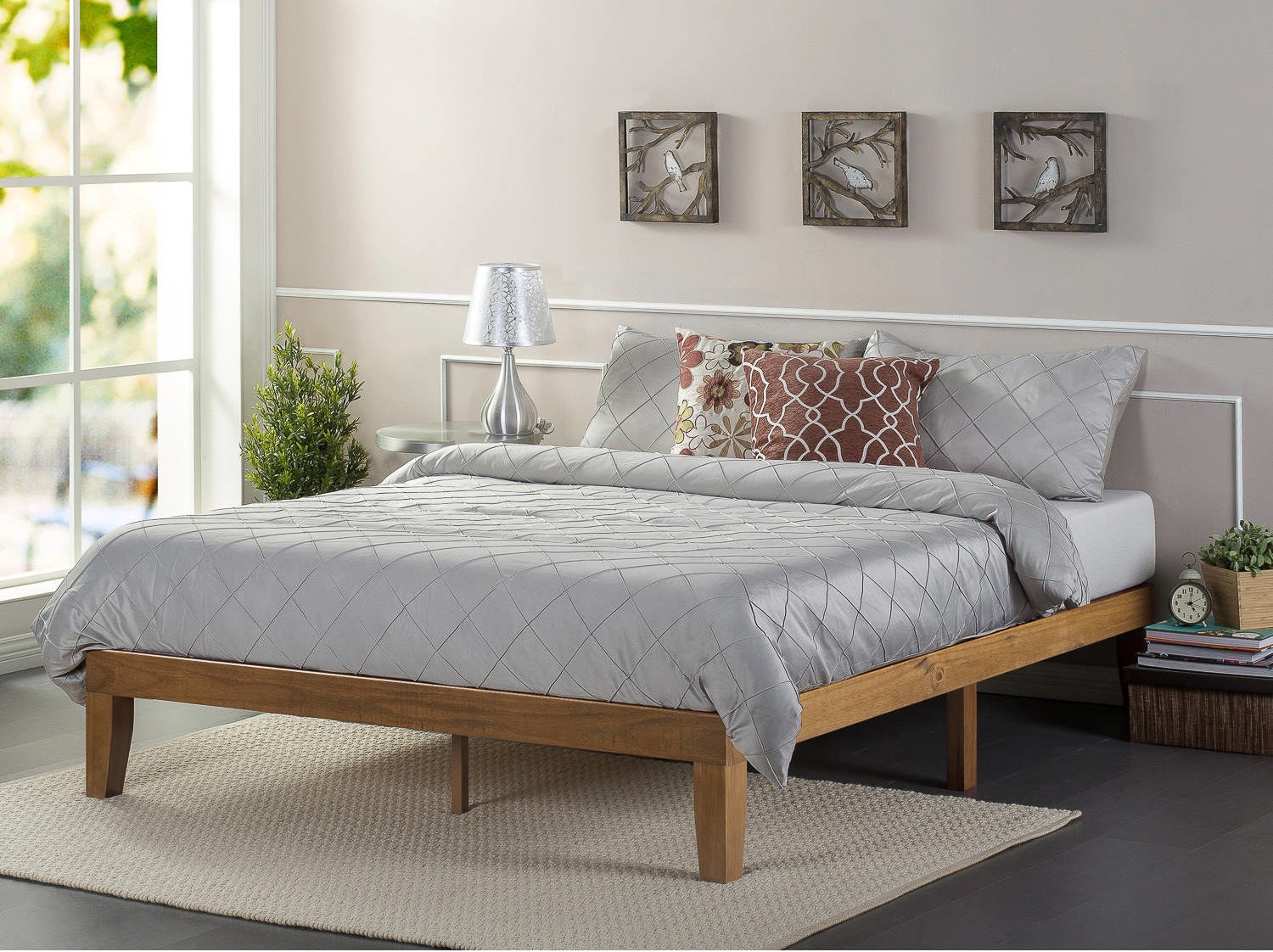 21.
A clip-corner dresser so chic it's sure to inspire a million "You got this from Walmart??" conversations. You're welcome.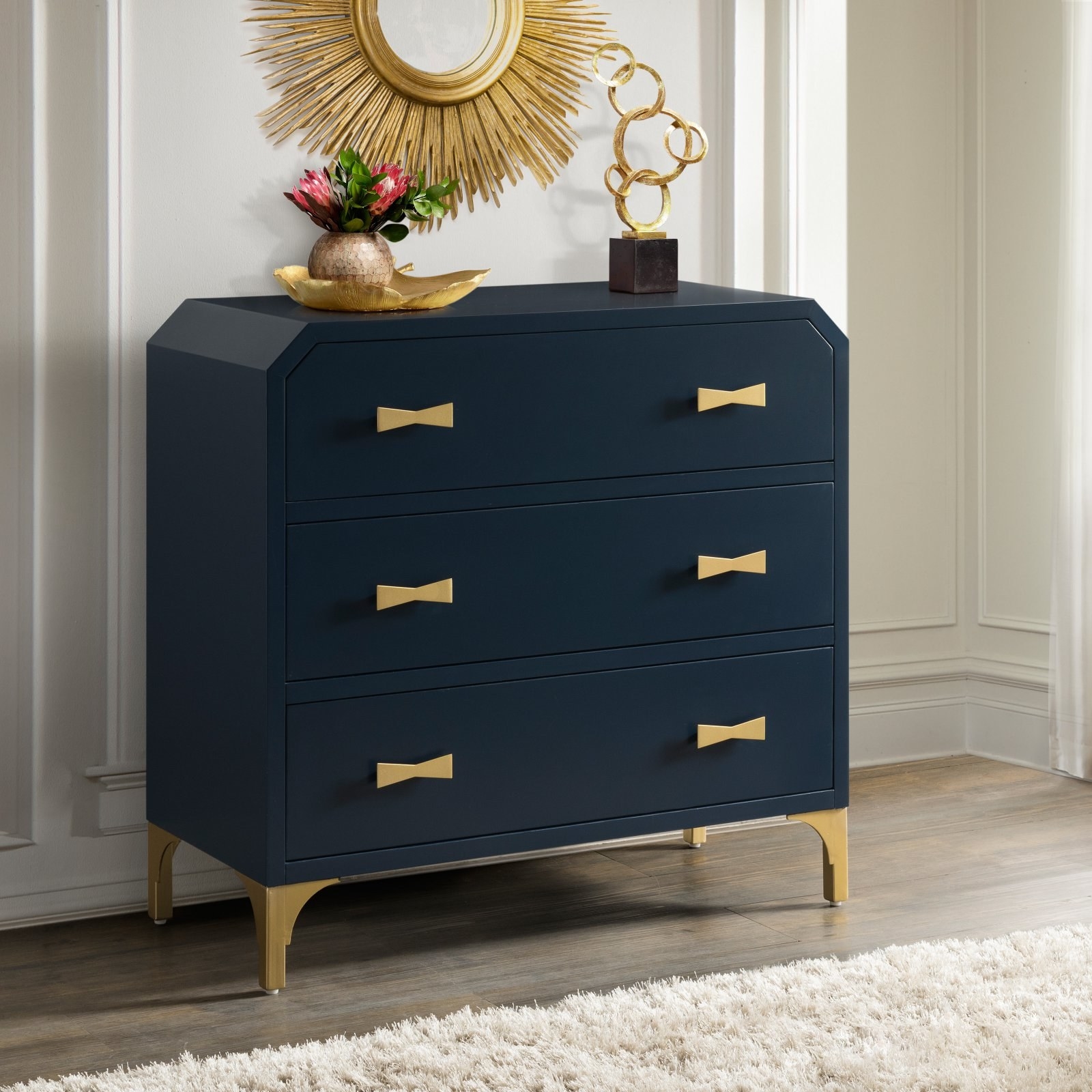 22.
A storage cabinet with adjustable shelves so you can store just about anything and keep it from cluttering up the rest of your space.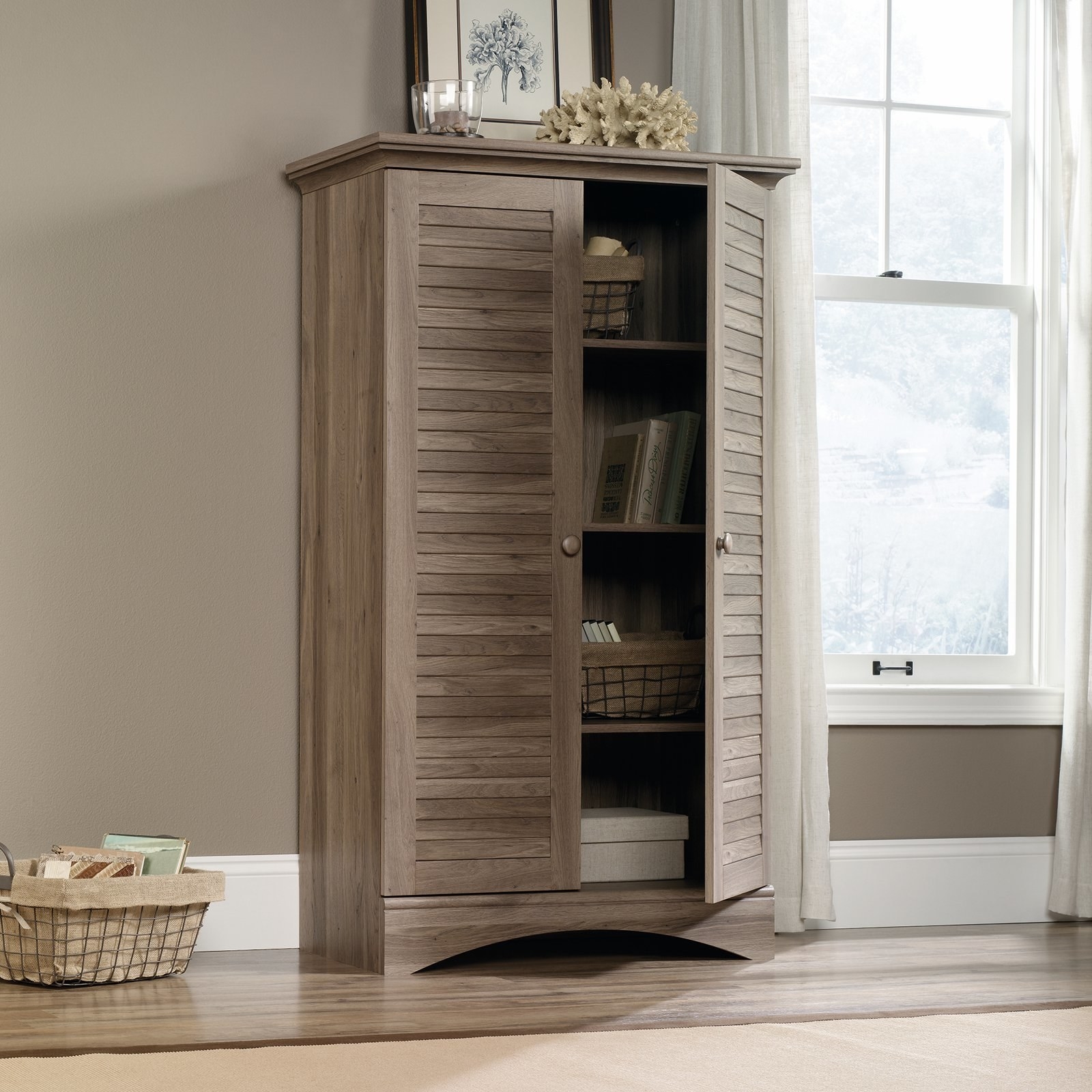 23.
A makeup table that'll add a touch of glam to your morning routine. Even if you're just getting ready for work, sitting at this vanity will make you feel like an Old Hollywood movie star.
24.
A saucer chair perfect for those with limited space — get cozy in it when you want to, and fold it up when you don't.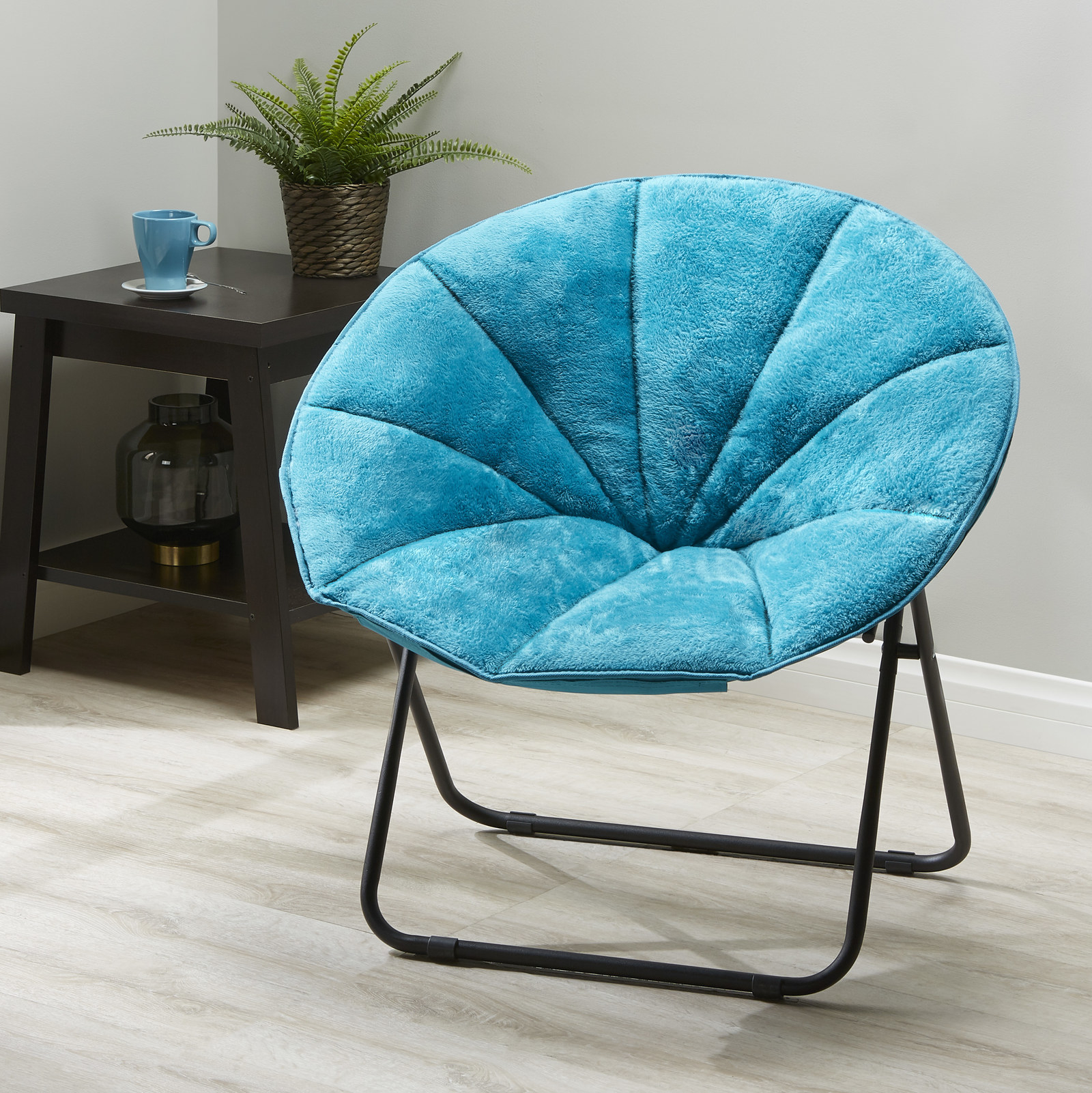 25.
A cube storage organizer that'll work equally well to stow the things you want to display and the things you don't.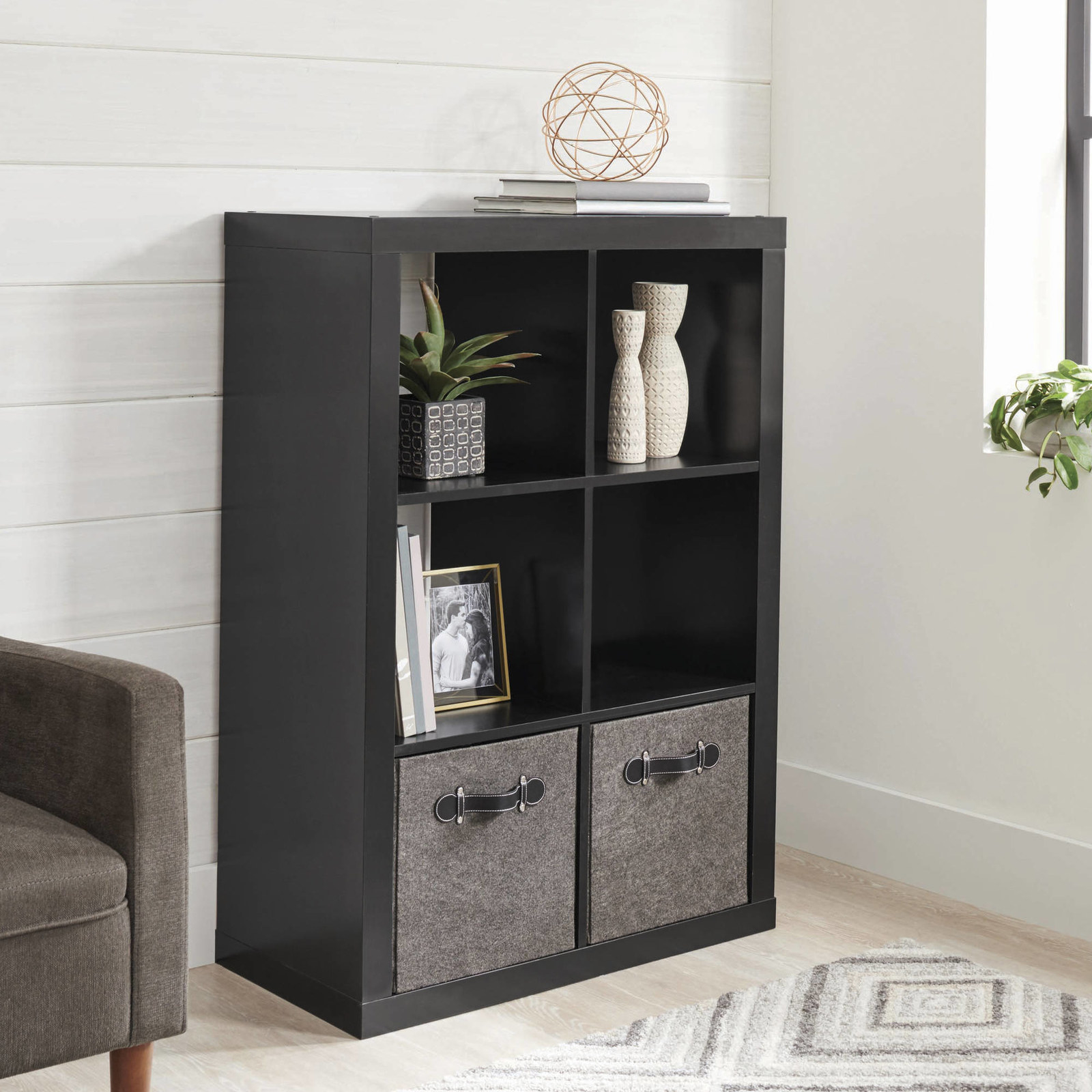 26.
A faux-leather platform bed, because sometimes you want something simple that manages not to cross the line into being boring.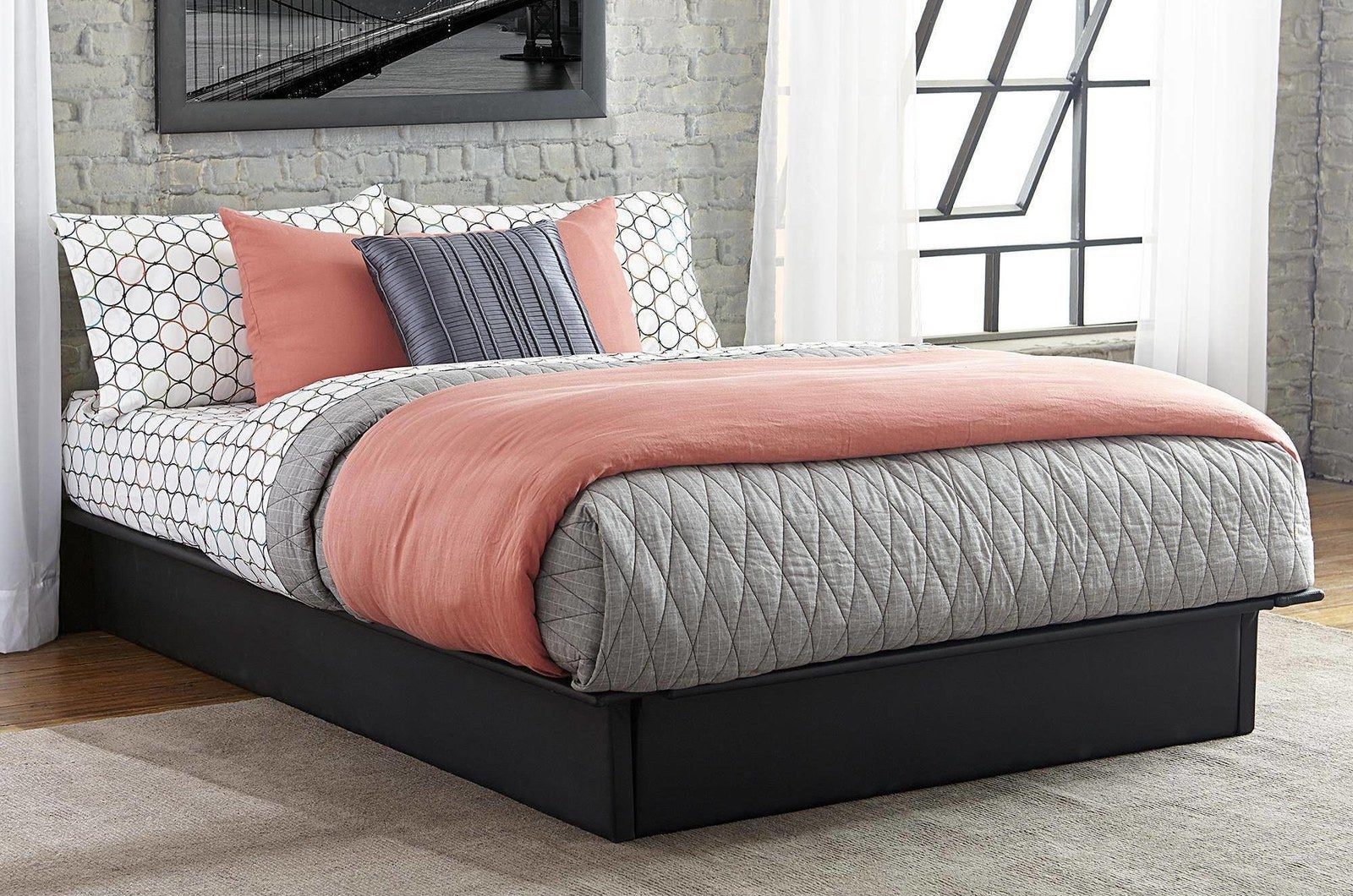 27.
A double dresser for Maximum Storage. I'm pretty sure you could fit literally everything I own in this thing.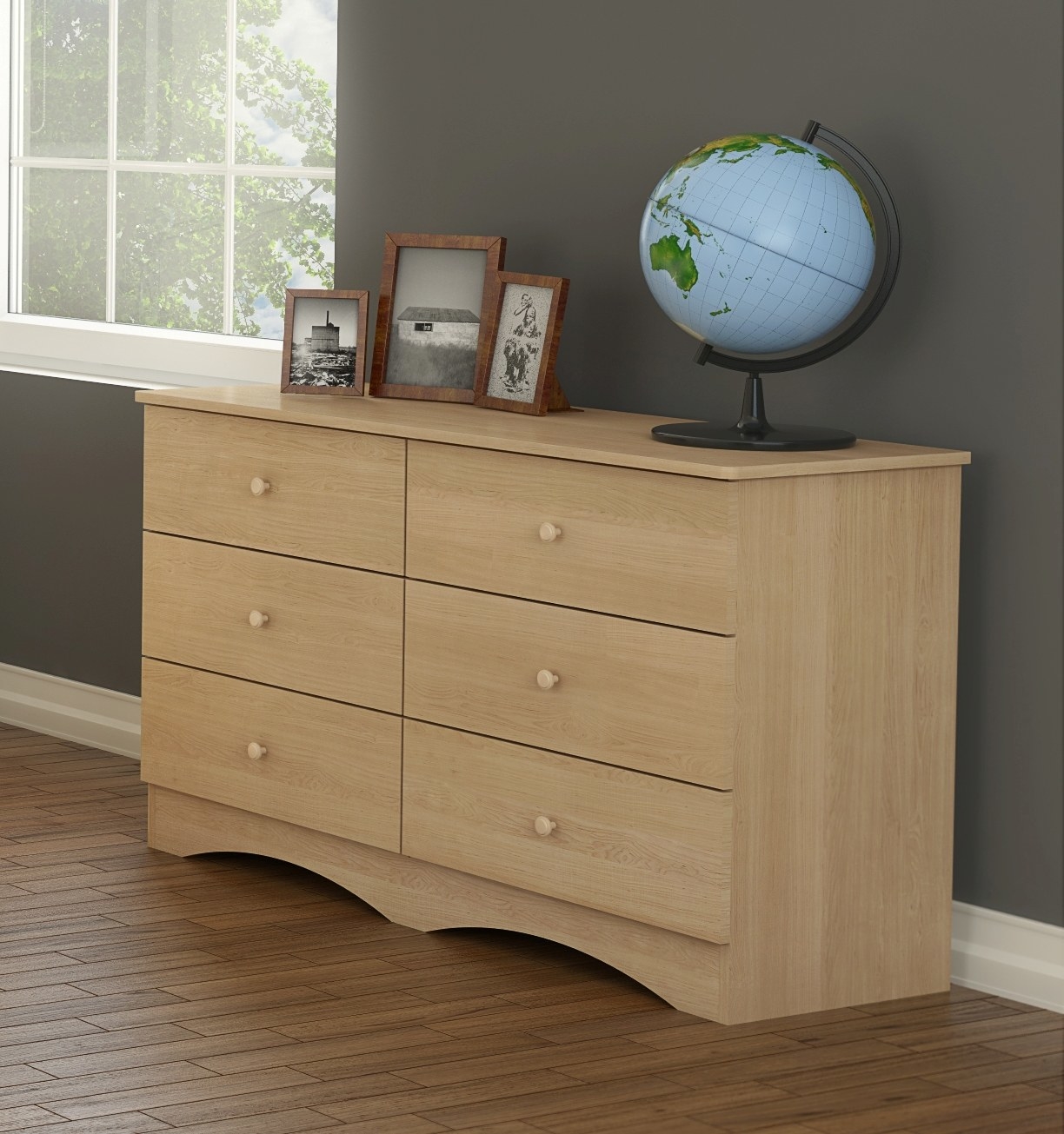 28.
A nightstand that's functional, fashionable, and frugal. Truly a triple threat.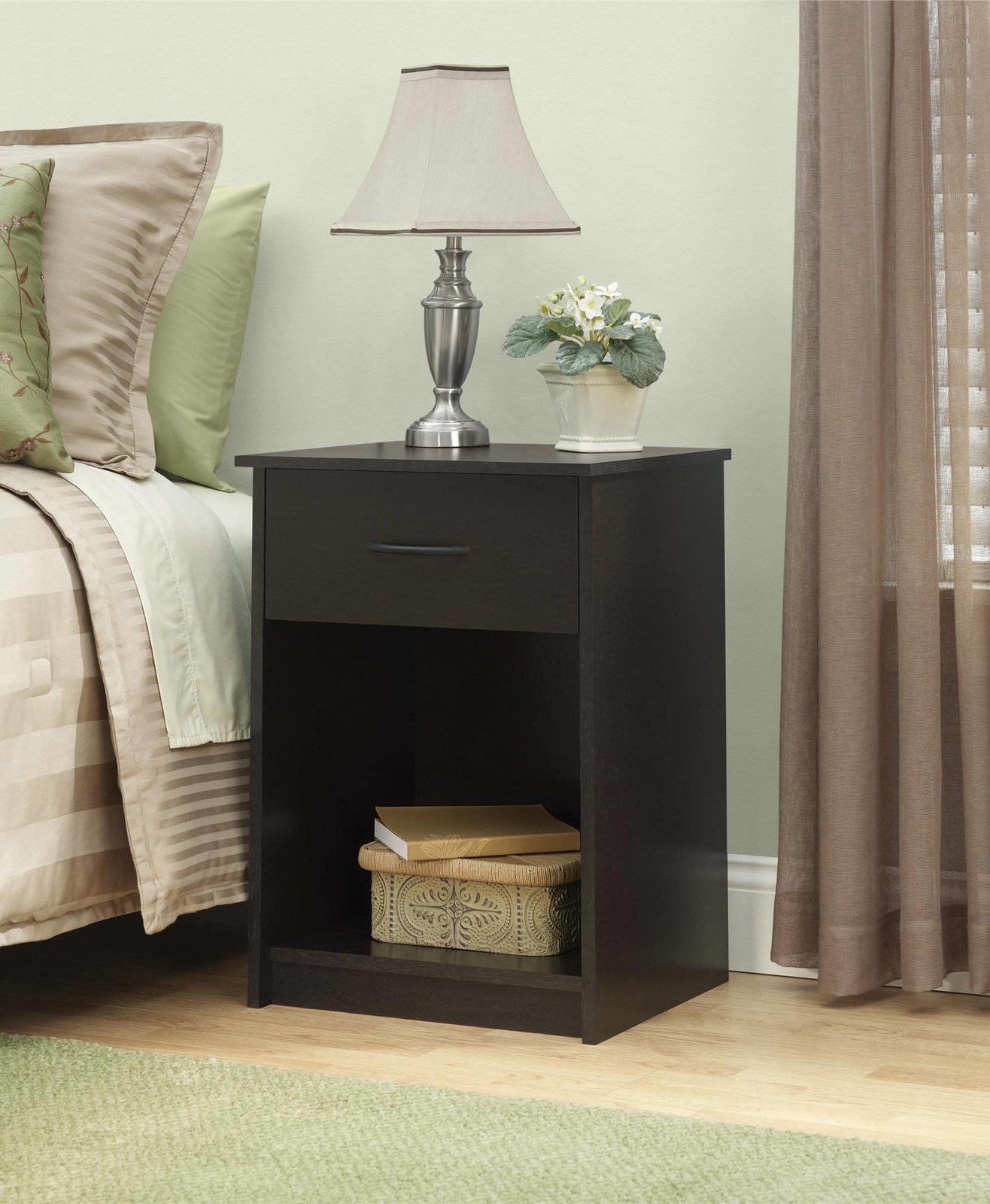 29.
A bookcase with a barn-style door that'll finally make your bedroom something Joanna Gaines would approve of.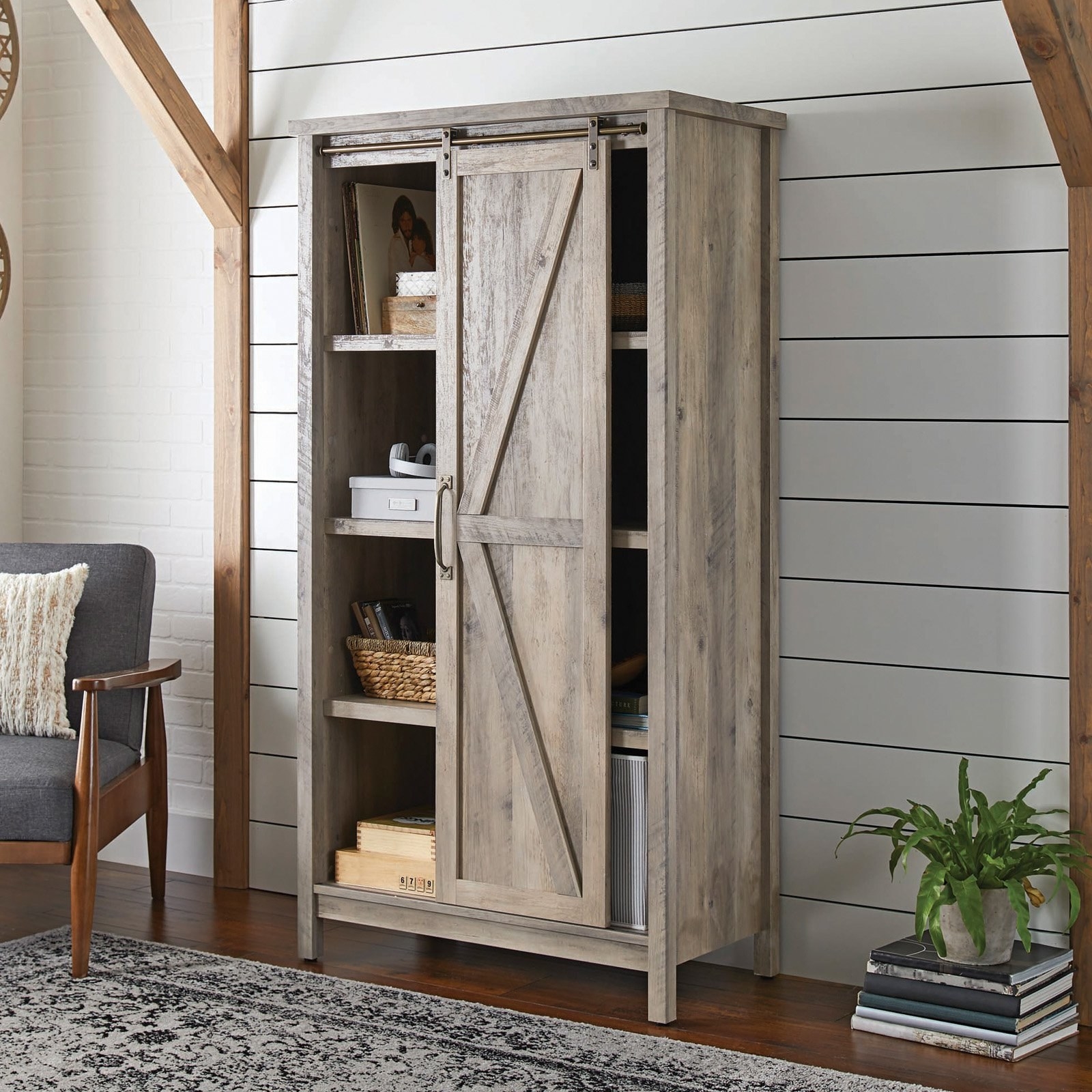 30.
An accent chair trimmed with brass nail heads to give a little bit of edge to a classic design.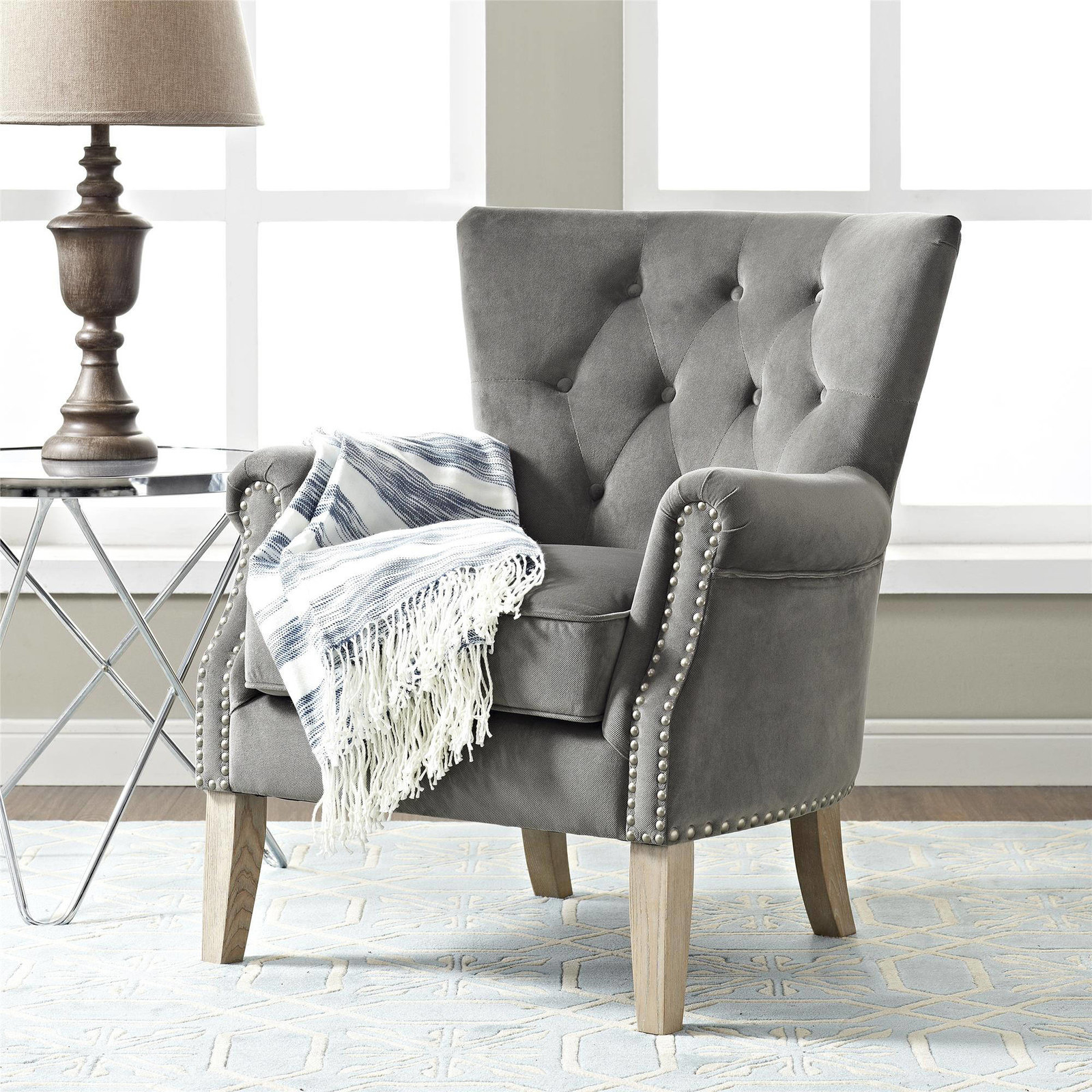 31.
A dresser that's so lightweight and easy to assemble, you'll be all "Ikea who?"
You, looking at your new bedroom furniture: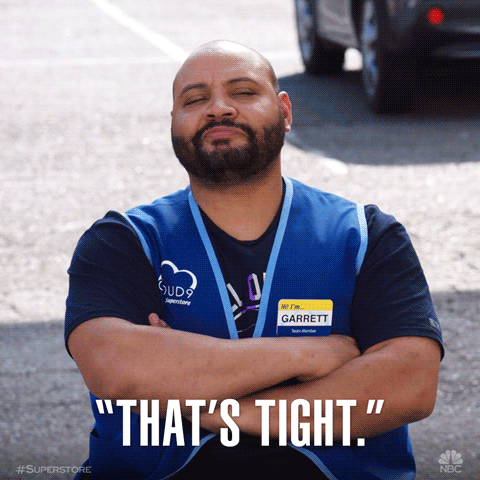 Want to keep upgrading the rest of your home? We've got you covered:
33 Things That Will Make Your Bathroom More Organized Than Ever
36 Things For Your Living Room You'll Wish You'd Bought Years Ago
31 Products That Will Actually Keep Your Bedroom *GASP* Neat
36 Things Your Kitchen Seriously Wants You To Buy
Looking for the perfect gift for any occasion? Check out all of Angle News's gift guides!