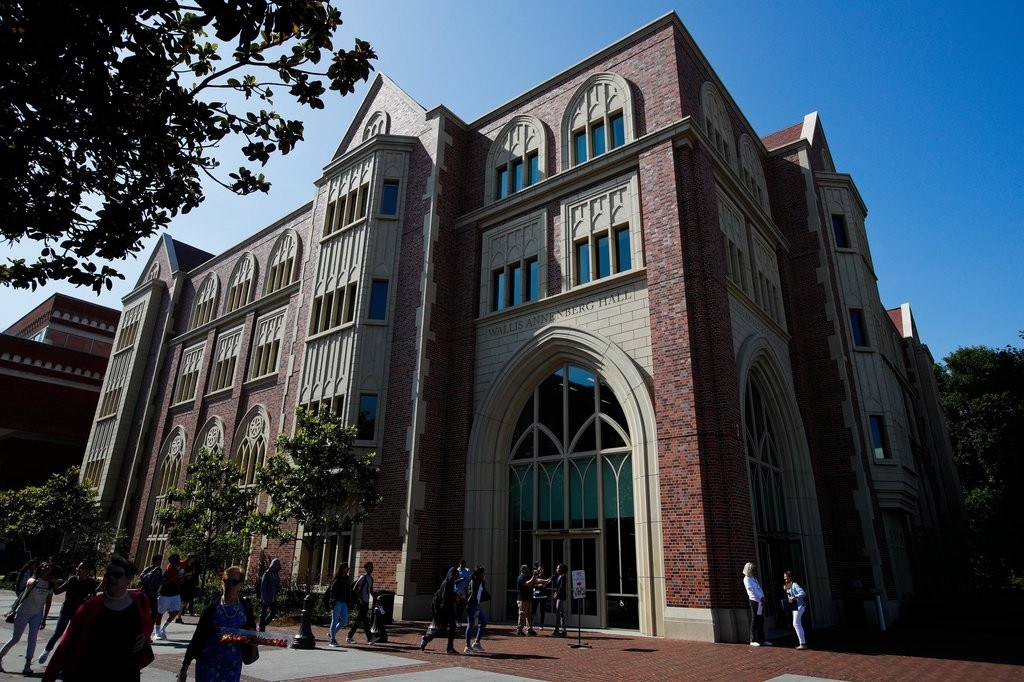 A gynecologist who worked at the University of Southern California's health center allegedly made racially discriminatory and sexually inappropriate comments for nearly two decades, but was still allowed to see student patients until being fired last year, school officials said in a statement Tuesday.
The university said the gynecologist, George Tyndall, was fired last June after a year-long investigation sparked by a complaint from a staff member. However, there had been numerous other complaints made against the veteran gynecologist for years, officials said in a statement, adding that it was unclear as to why he was able to keep his position.
USC issued the statement after being contacted by the Los Angeles Times last week. Officials said that correspondence raised the possibility that additional information may exist regarding Tyndall that the university wasn't aware of.
Tyndall did not immediately respond to a request for comment.
From 2000 to 2014, eight complaints were lodged against Tyndall that university President C. L. Max Nikias described as "concerning" and included racially insensitive and inappropriate comments. The patients also said he seemed to violate their privacy and made them "uncomfortable."
Another patient said Tyndall "gave me the "skeevies," while another noted that he was "unprofessional," officials said.
"While we have no evidence of criminal conduct, we have no doubt that Dr. Tyndall's behavior was completely unacceptable," Nikias said in the statement.
After completing the 2016 investigation, the university decided to fire Tyndall. As for why action wasn't taken sooner, officials said the health center's director at the time, Larry Neinstein, chose not to elevate the complaints for "proper investigation" and handled Tyndall's behavior "independently."
USC did not immediately respond to inquiries for additional information regarding Tyndall's tenure at the health center.
Officials on Tuesday also provided resources for anyone with additional information or concerns regarding Tyndall to contact the university.
The revelations about Tyndall come less than a year after the Los Angeles Times reported that the dean of USC's medical school allegedly used heroin, methamphetamine, and other drugs on a near-daily basis while working as an eye doctor at the school. The university has since stripped Carmen Puliafito of his tenure, but has come under intense scrutiny for reportedly turning a blind eye to the high-profile physician's behavior because of his reputation and fundraising prowess.